On Saturday 21st April 2012, the 10 Km HIV/Aids awareness walk organised by Biire Child and Maternal Health Foundation in collaboration with the Lagos State Agency for the Control of Aids (LSACA) and other stake holders took place.
Lagos residents came out in their hundreds to help support the cause. They walked from Ebute Meta End of the Third Mainland Bridge to Carter/Adeniji Adele Bridge where a large red ribbon was formed. The ribbon signified remembrance, care and compassion for those living with the virus and those who had lost their lives to it. Then they headed to Freedom Park where a benefit concert was held. Although some of the dignitaries scheduled to attend didn't show up, some of Nigeria's entertainers including Chidinma, Sound Sultan and JJC came out to support the cause.
Here are some snapshots from the event.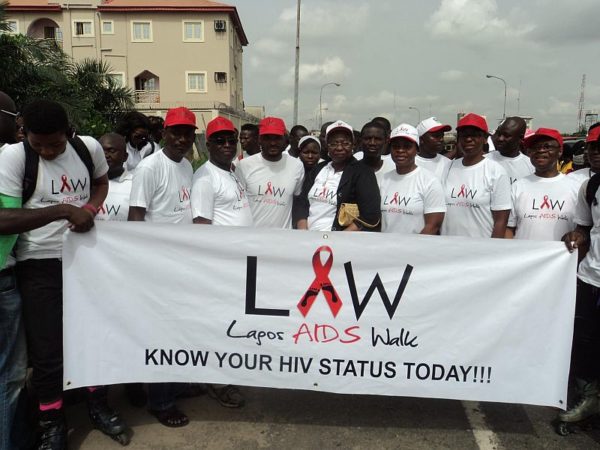 Contact: For more info and general enquiries, Call 08031907516 | 08191633369 | 08120905667 | E-mail [email protected] | [email protected] | [email protected] | Log on to their Website – http://www.lagosaidswalk.org