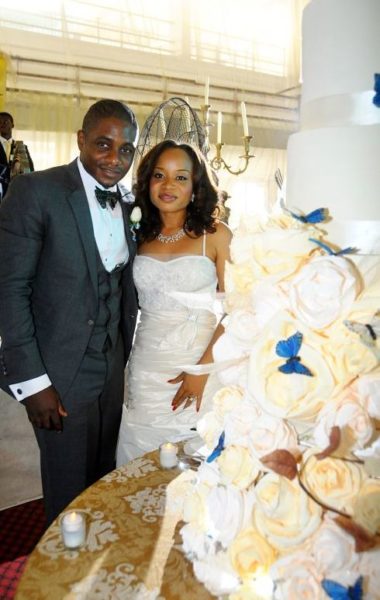 Biobele Isokrari and Emmanuel Dagogo Andrew-Jaja met at his sister's birthday party in 1999. He says she was checking him out and she says she didn't even notice him! Regardless of whose version of events you believe, that brief meeting was the beginning of something very special.
Unfortunately, Bebe was just about to go off to college in the US when they met while Dagogo was about to start university in Ghana. In spite of the distance, Bebe and Dagogo maintained a cordial friendship up until 2007 when she moved back to Nigeria.  It was at that point that the sparks flew and they began dating. Fate added a new dimension to their relationship as Dagogo had to move to the US to pursue his MBA. This time, the couple decided to give a long distance relationship a shot!  It was a whirlwind 2 long years with ridiculous phone bills and exploration of every cost effective long distance communication method known to man but their love prevailed.
In 2009, on Bebe's birthday, Dagogo gave her a promise ring to let her know that he was serious about our relationship and promised her the next time she got a ring from him it would be an engagement ring. In 2010,  the couple met in London for a European getaway. They took trips to Liverpool, Edinburgh and Paris…all through their vacation, Dagogo kept something close to him, a ring box with the ring he had specially chosen for his future wife.
He waited for the right moment…in the fabled romance capital of the world, Paris – he proposed.  Dagogo placed an empty ring box on Bebe's bed and called her into the room. He hid behind the door and watched her exclaim when she saw it, and right after she opened it to see that it was empty, he was on his knee behind her asking her to marry him…
She said YES.
Bebe and Dagogo's Iya, Bibife and White Wedding festivities were a stunning celebration of their vibrant culture and love for each other. On their wedding day, Bebe took everyone's breath away in her showstopping  lace, tulle and taffeta dress by Benjamin Roberts.  Bebe's crystal embellished Watteau train, diamond necklace and lush ivory bouquet completed her dazzling bridal look. The groom, Dagogo looked  handsome in his 3-piece grey suit paired with an ivory boutonniere. The message of the wedding ceremony sermon was focused on love and the blessing of marriage.
After their church ceremony, Bebe and Dagogo proceeded to their "Heaven on Earth" themed reception. With dreamy shades of blue, gold and ivory all around the venue, Bebe and Dagogo had the time of their lives surrounded by their family and friends!
BN wishes Bebe and Dagogo a happy and prosperous marriage. May each day be blessed with renewed joy, love and favour.
~ Photography by Sierra Blanco Photography
Traditional Wedding – Bibife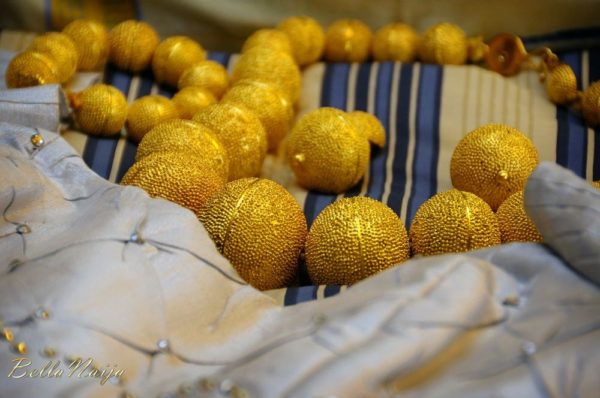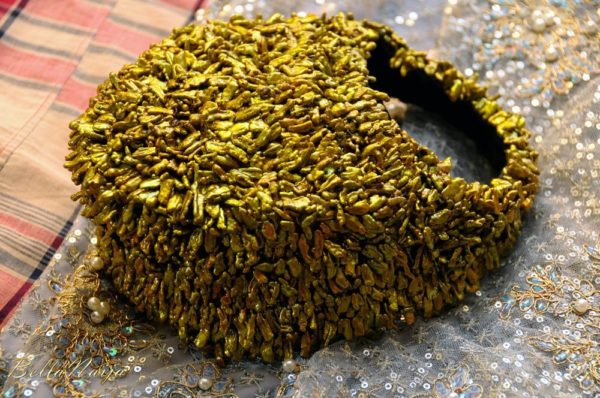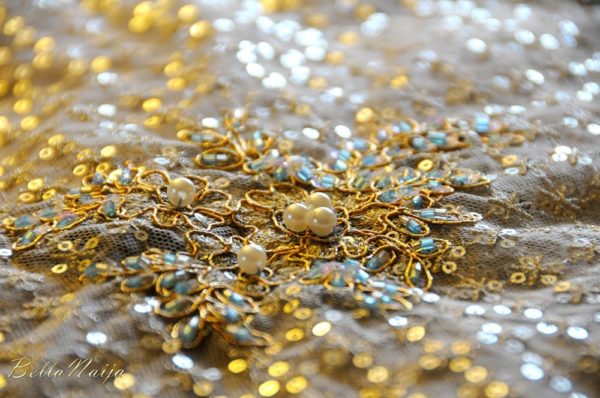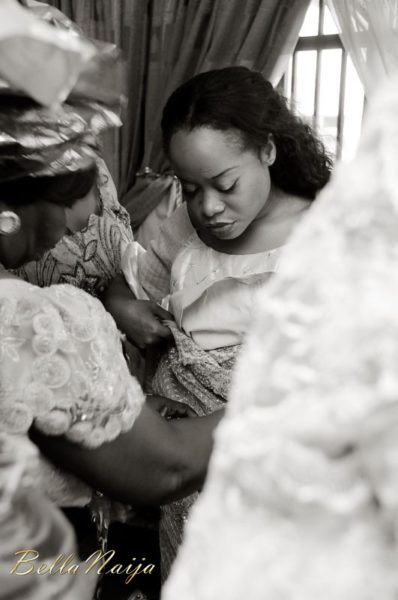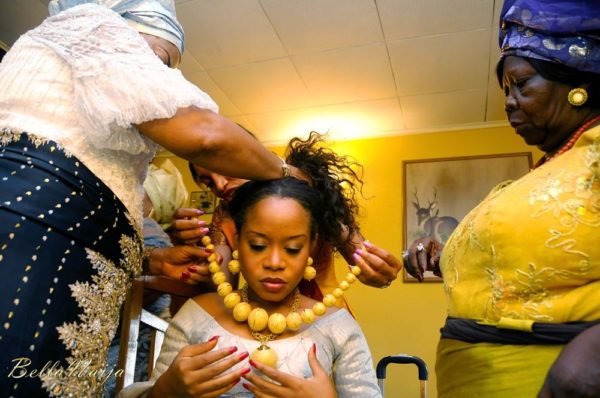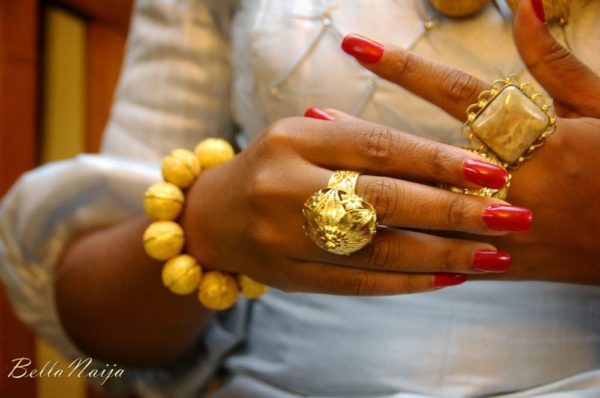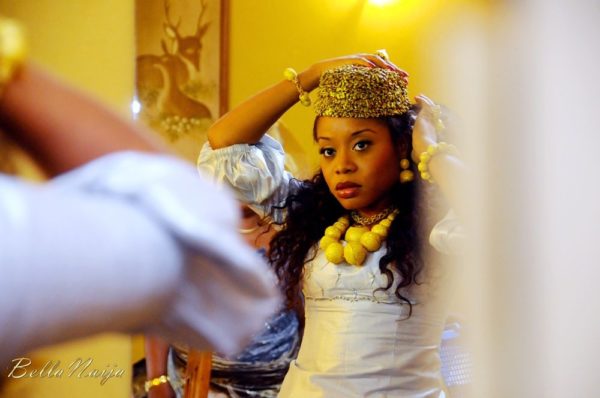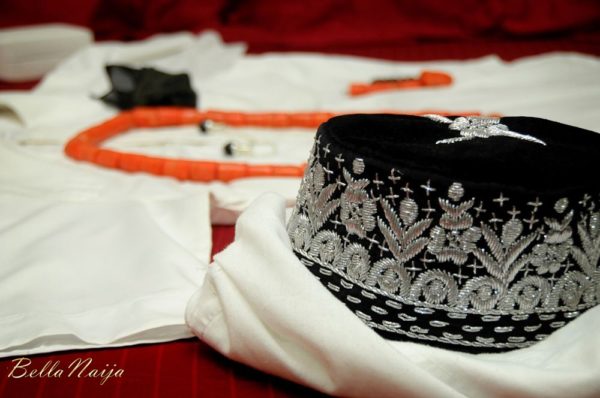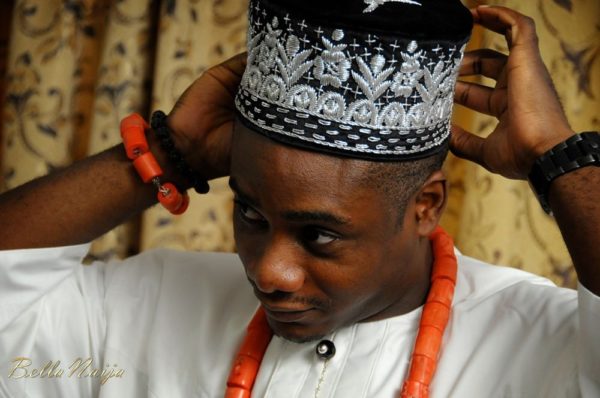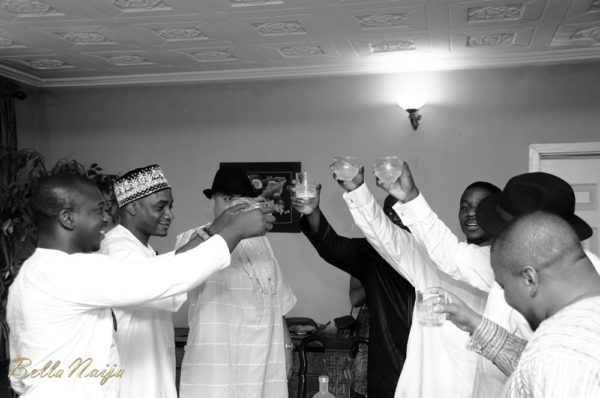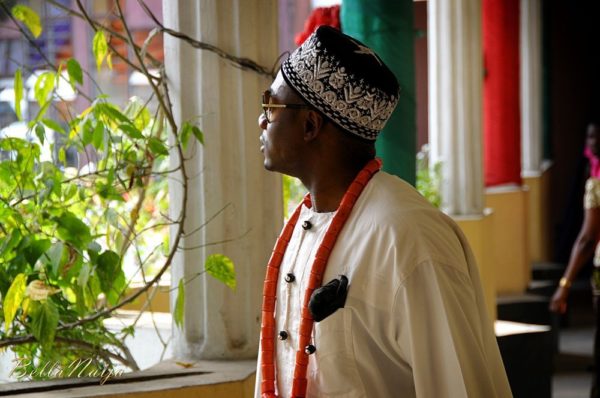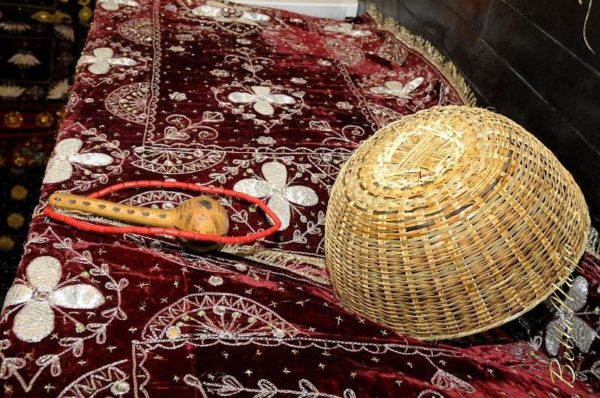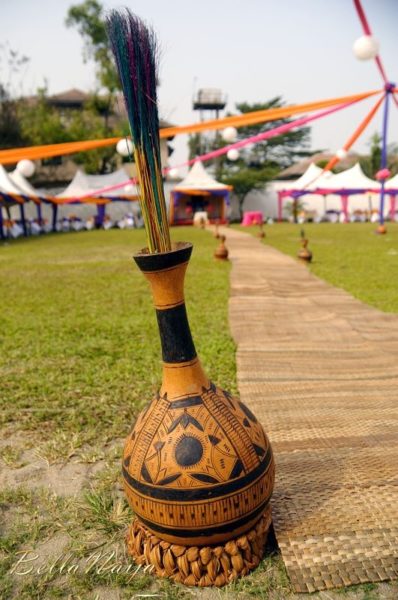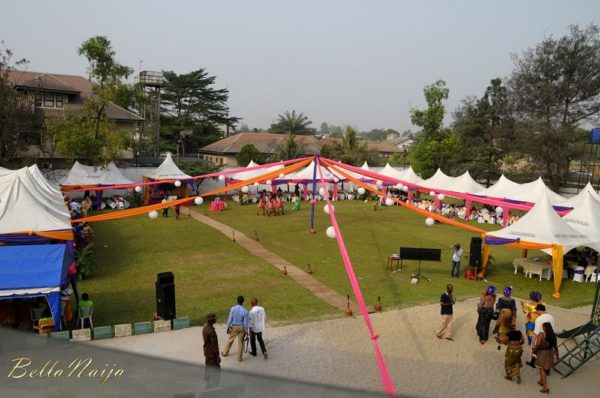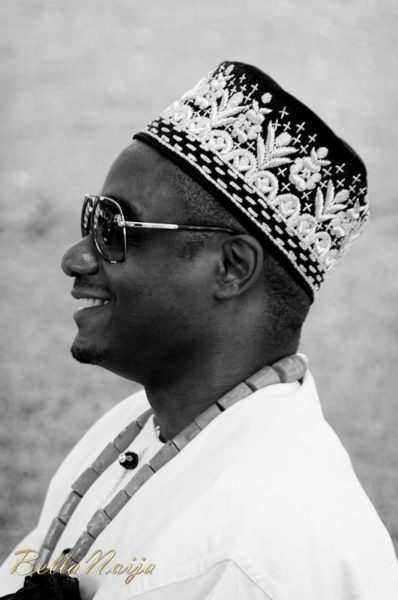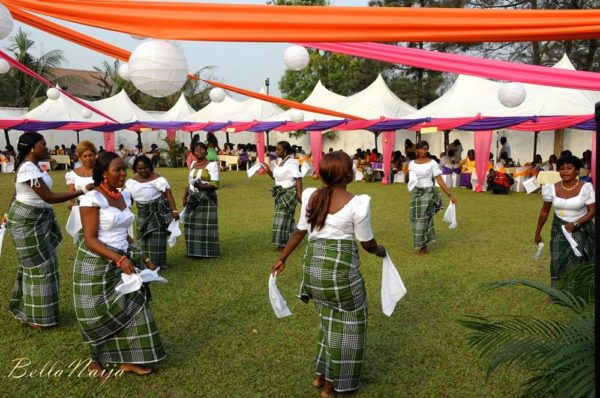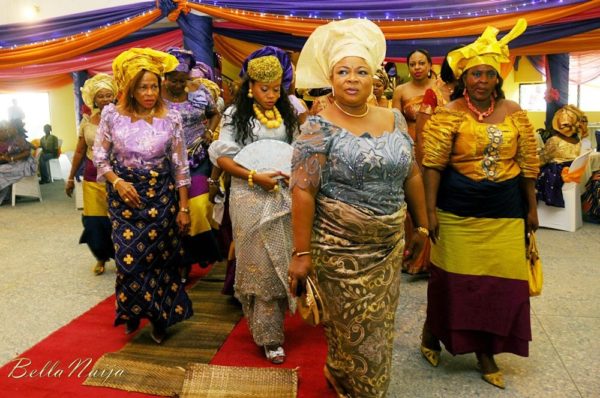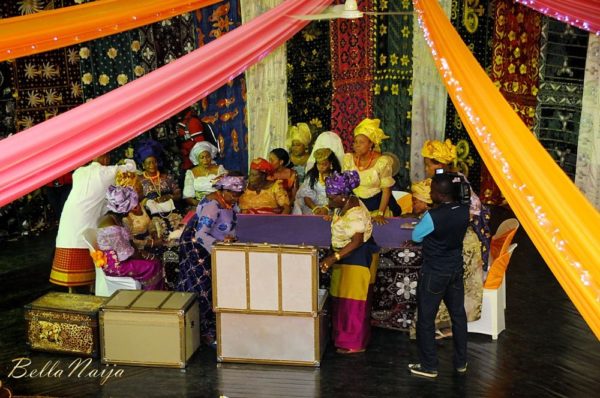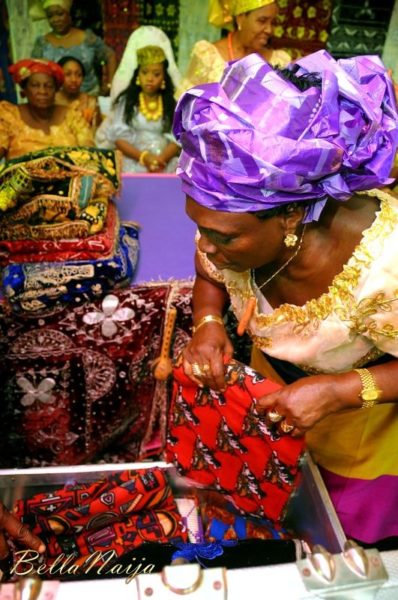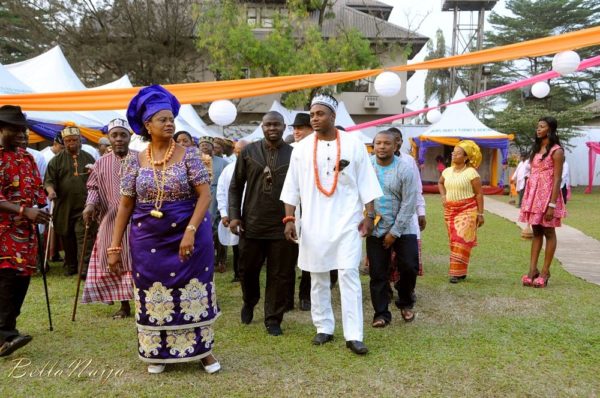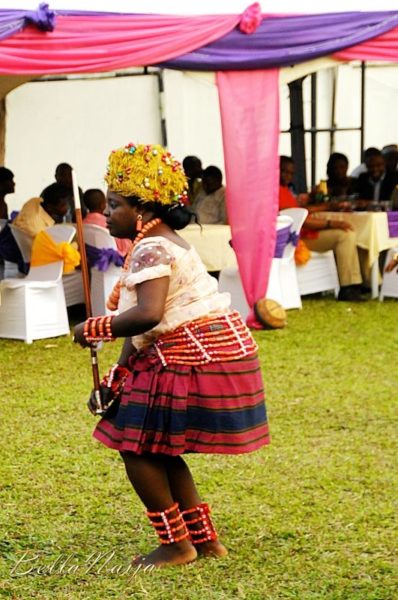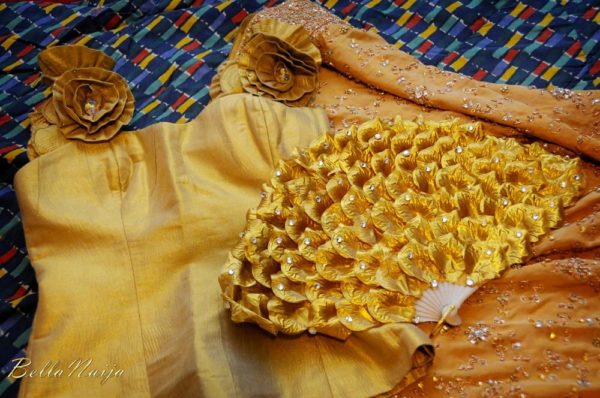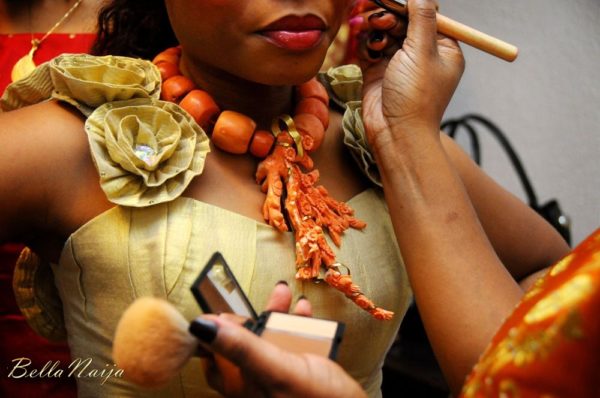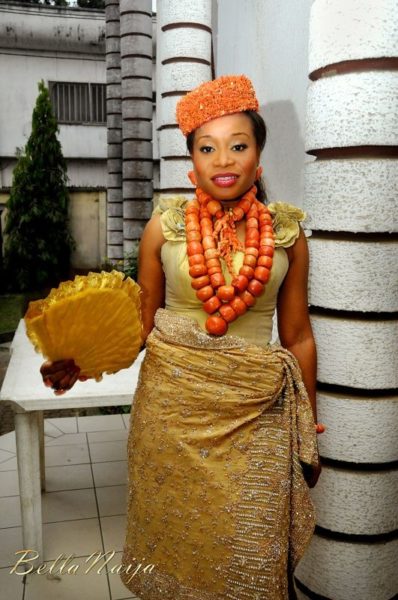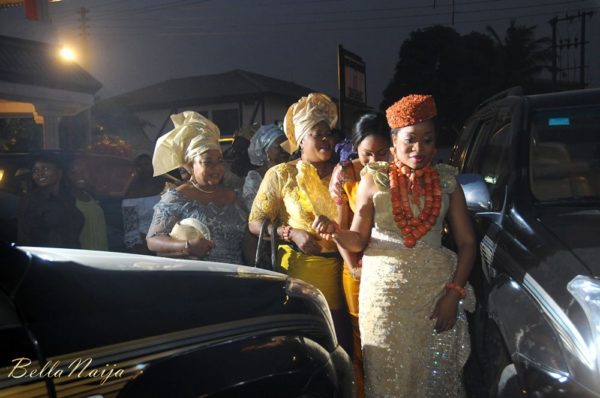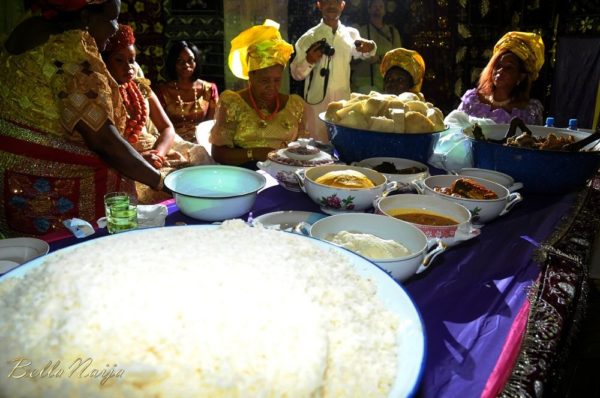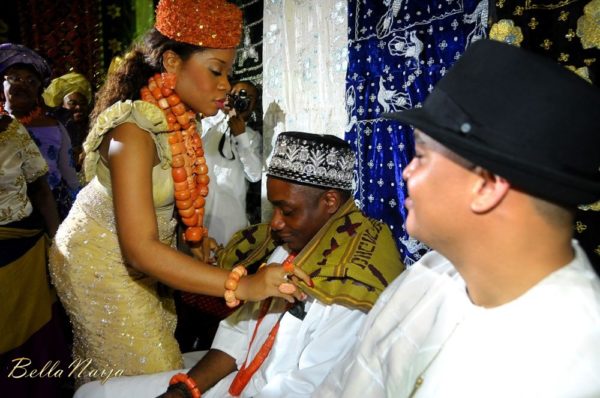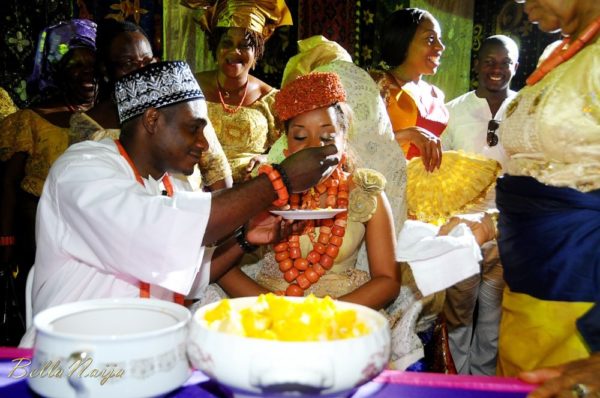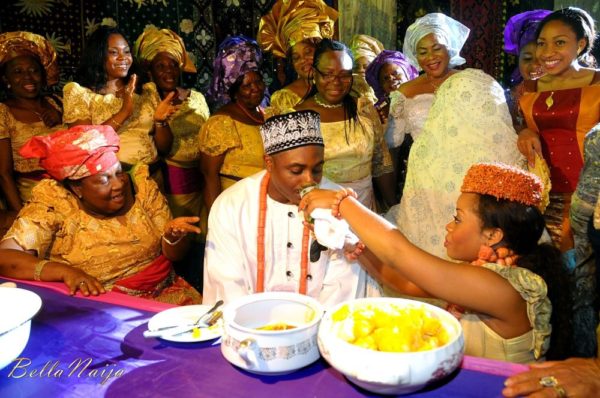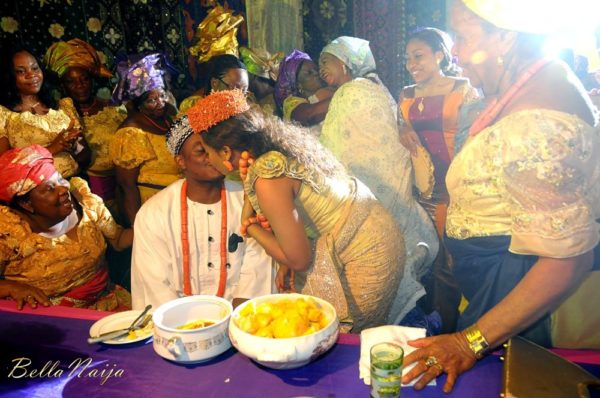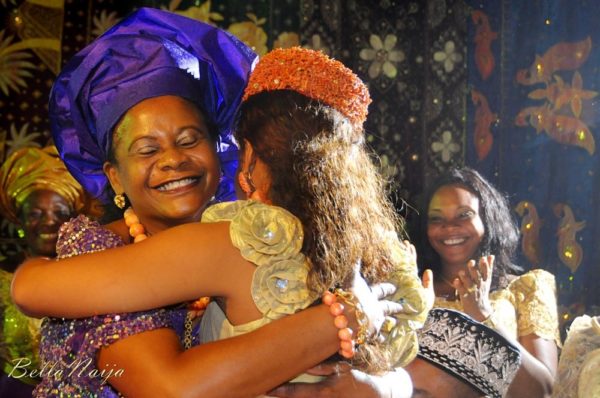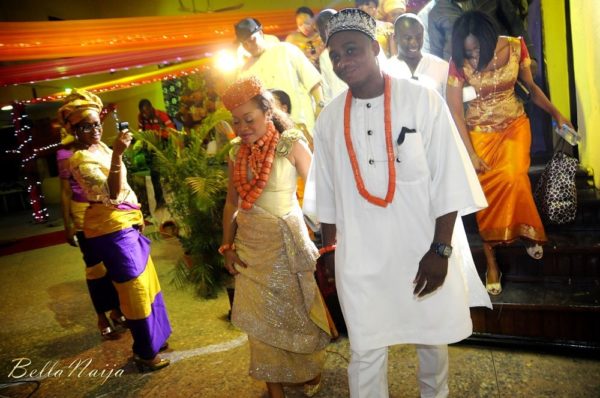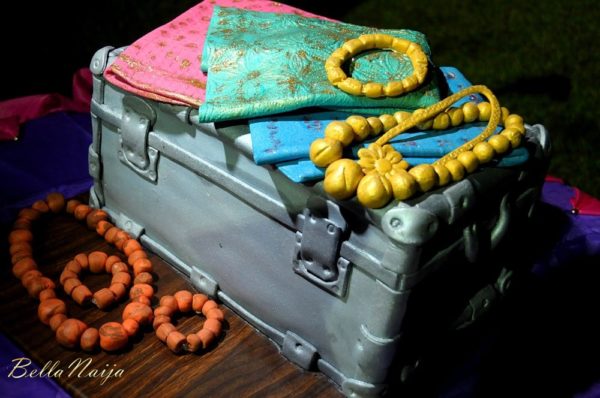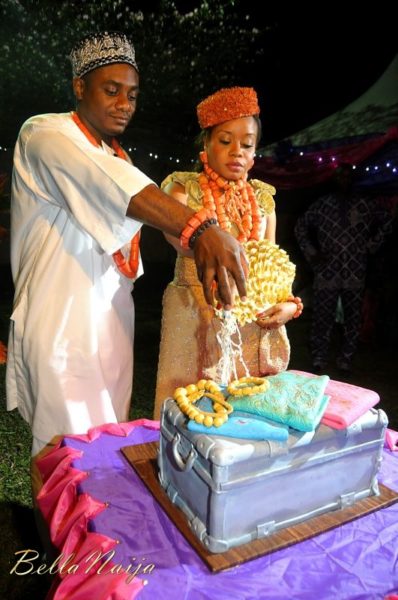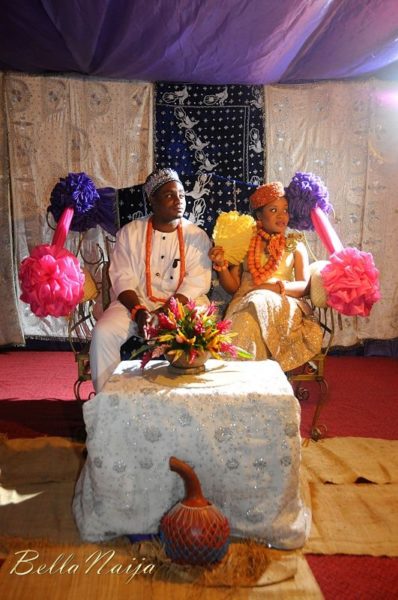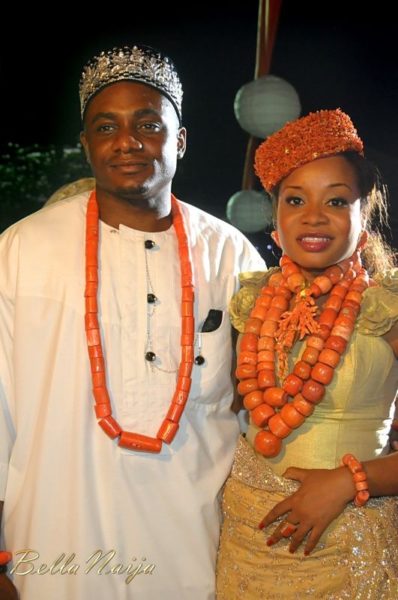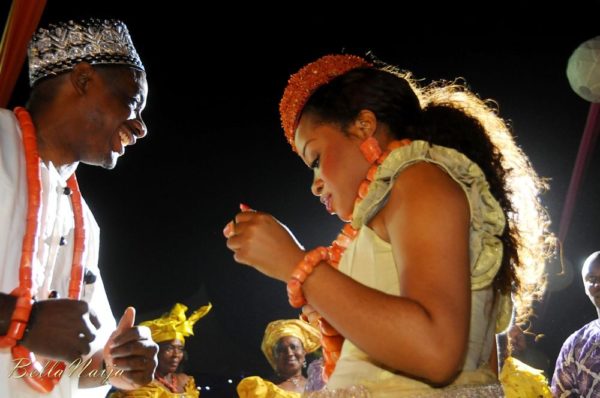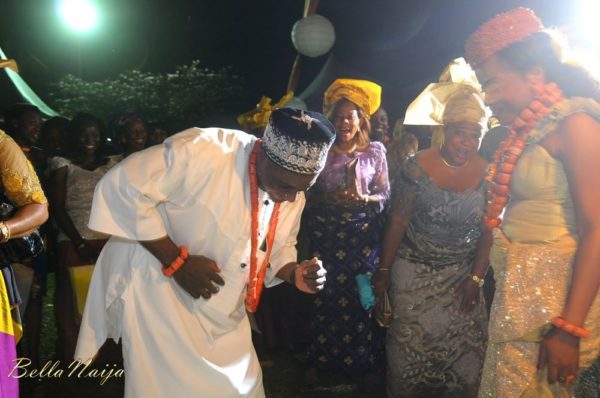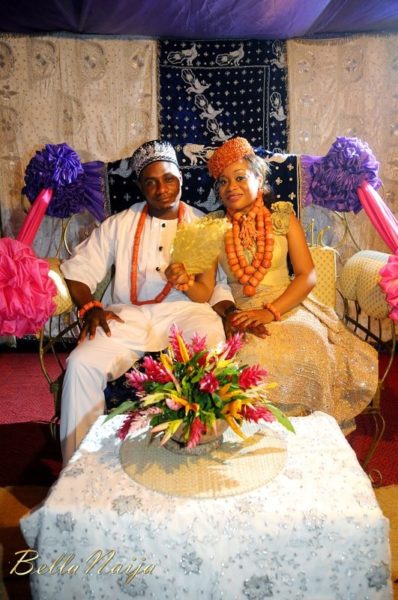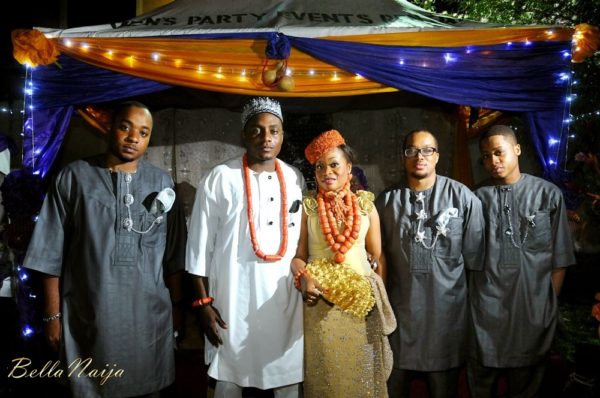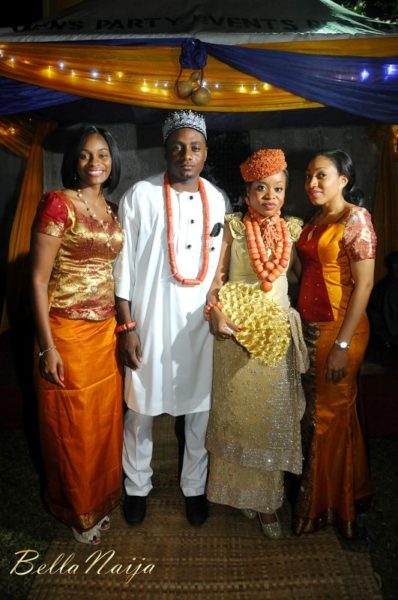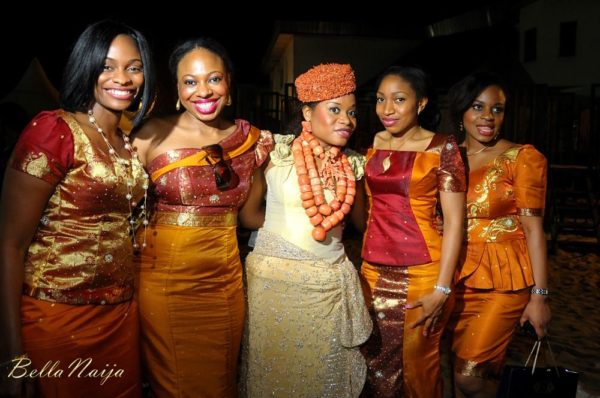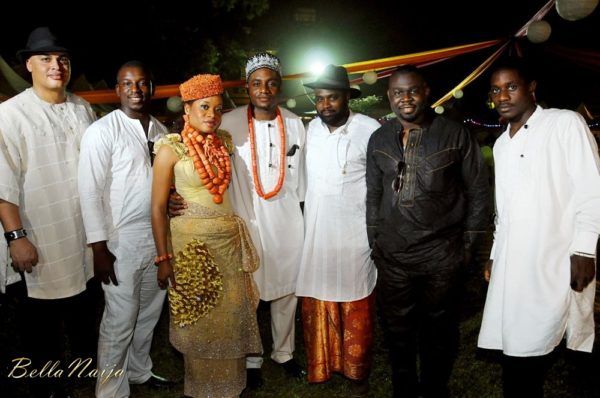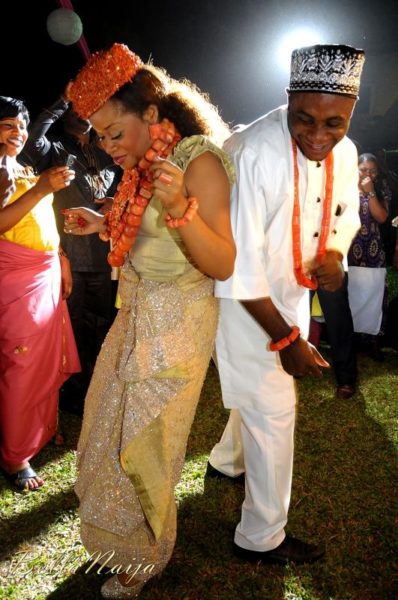 ~ Photography by Sierra Blanco Photography – http://www.sierrablancophoto.com/
Wedding Details
Wedding Dates:
Traditional Wedding – Iya – 9th December 2011
Traditional Wedding – Bibife – 15th December 2011
White Wedding – 17th December 2011
Wedding Venues:
Traditional Wedding – Iya – Buguma City, Rivers State
Traditional Wedding – Bibife – The Grove School, Port Harcourt, Rivers State
White Wedding – Church Service – PIN Place Multipurpose Hall, Rivers State
White Wedding – Reception – Civic Centre, Port Harcourt, Rivers State
Wedding Colours:
White Wedding – Sky Blue, Gold & Ivory
Traditional Wedding – Colorful
Wedding Theme:
White Wedding – Heaven on Earth
Traditional Wedding – Carnival
Vendor & Merchant List
Wedding Dress: Benjamin Roberts
Groom's Suit: Tom James Bespoke
Bridesmaids' Dresses: Bari Jay
Groomsmen's Suits: Mai Atafo Inspired Couture
Wedding Planner – White Wedding: Oaken Events
White Wedding Cake: Buttercups by Tayo
Traditional Wedding Cake: Erny's Cakes and Events
White Wedding Decor – Flowers and Props: Oaken Events
Makeup: Exquisita
Hair Stylist: Lucky
____________________________________________________________________________________________
Get In Touch! weddings (at) bellanaija.com
Love! BN Weddings Team