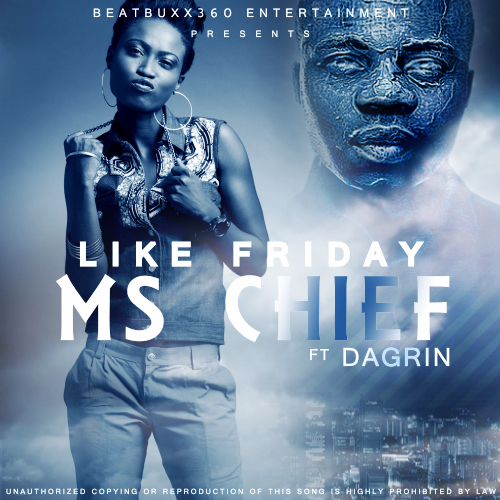 In the spirit of TGIF and inspired by Beyonce's "Party", Ms. Chief is back with another single "Like Friday" with a special guest feature from the legendary Dagrin.
A few weeks back, her single "That Girl" which features EME's star boy, Wizkid impacted the airwaves and is currently gaining momentum.
Now, the female mic-wrecker, handled by BeatBuxx360 Entertainment, shocks us again with her talent on this smooth Dre Sticks' production. What do you think? Enjoy!
Play Ms. Chief Feat. Dagrin – Like Friday
[audio: https://www.bellanaija.com/wp-content/uploads/2012/05/Like_Friday_ft_Dagrin.mp3]
Download