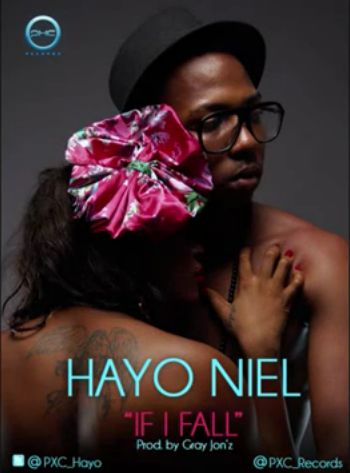 In the first five seconds I heard this song, I fell in love with it and that's kind of ironic since Hayo Niel croons "…If I fall in love oh…" in the hook of this catchy R&B Gray Jon'z instrumentation.
Hayo Niel who first reared his head on the scene on Gray Jon'z's "Mi O Ran Yan" is a PXC Records ensign bubbling with potential and bursting with prospects. And, with influences such as Chris Brown, Frank Ocean and Craig David; it's no surprise where Hayo Niel is heading.
Let me not be a hype monster but "If I Fall" is a touching, sensual love song that hits the right notes with Hayo Niel's rendition of simple yet deep and insightful lyrics. I think it's a very great song.
Enjoy!
Play Hayo Niel – If I Fall
[audio: https://www.bellanaija.com/wp-content/uploads/2012/05/Hayo_Niel_-_If_I_Fall1.mp3]
Download