You know her as Khloe's 'bestie' from the celebrated TV show Khloe and Lamar on E!, so when bubbly Malika Haqq stepped on to the shores of Nigeria you can imagine the buzz she created. She was in town to show love and support for  Florence H, the new store of her best friend Abisola Kola-Daisi(whose wedding we featured here). BellaNaija was the first on the scene to get the details. The two delightful women met up with our Glory Edozien to talk about Florence H, their lives, career, friendship and Malika's Nigerian experience. We hope you enjoy reading it as much as we enjoyed bringing it to you.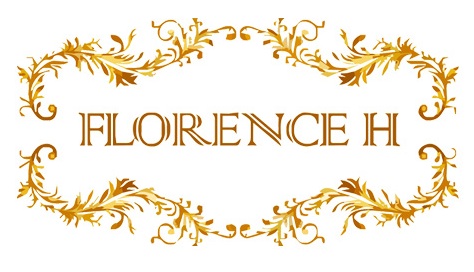 On Florence H
Obviously Florence H is something that's very important to you at the moment. Tell us the idea behind Florence H and how you came about it?
Abisola: Florence H is my baby.  It's my dream. I grew up wearing my Mum's shoes and bags. She's the most fashionable woman I know and I love shoes and bags myself so why not do what I love the most. That's why the store is named after my Mom. It's her maiden name.
 Malika: Florence H is a dream of Abisola's that I absolutely support and I love the idea. I have to keep myself from trying to take the inventory out of the store. I'm proud of her and I'm proud of her idea I'm proud that she took something that was in her and used it in a business form because it's absolutely what she loves and it's an extension of her that other people can relate to and that is her way of giving back to where she lives and the people around her. You know, being able to share a little bit of the glam and glitz that she is with everyone else. I love the idea.
Starting up a business in Lagos is challenging. What sort of challenges did you come across and how were you able to overcome them?
Abisola: For me, this might not seem like a challenge but for me there are so many amazing designers out there so for me the most challenging thing that I found was having to narrow down and minimizing and picking out the designers that I could retail at the store at this time.
So what criteria did you have for picking out these designers?
Abisola: Comfort and price plan
There's been a lot of PR about the store and there's been so much buzz about the store. Tell us what to expect from the store.
Abisola: It's going to represent what I represent which IS amazing style. It's going to have a lot of amazing products. My products are up to date seasonal stuff. Just great stuff really.
So is it shoes and hand bags?
Abisola: Yes shoes and hand bags. High end shoes and hand bags
Retail is a tough business in Lagos and it's not an easy market to play into. How are you going to keep your customers happy and committed?
Abisola: For me it is important to keep my promise which would be to give them the best customer service and the best products
Are you an investor in the business? What role will you be playing in the business?
Malika: No! I have to give it solely and completely to her. This is her baby but as far as my contribution to her, to Florence H as a brand, it's just my support and as she is to me in our relationship and friendship just supporting and giving little opinions here and there help  to bring this beautiful thing to fruition.


What advice would you give anyone trying to set up a business in Lagos or Nigeria?
Abisola: For anyone setting up a business, not just in Nigeria, all over the world, just basically do what you love 'cause if you do it's not gonna seem like work.
Where do you expect to see Florence H in 5 years
Florence is a new but growing brand but I'm hoping to have my own line of shoes and hand bags in the future.
About Abisola
You seem to have quite a lot of international celebs as friends There's a picture of you recently with Lala Vasquez and of course Malika. How did you meet them?
A lot of people don't know that I went to college in the US!
What college did you go to?
California State University, Northridge. So whilst I was there I met some of my bestest friends are from back then. Lala and Malika are some of them.
Being the daughter of the governor of Oyo State, you are constantly under scrutiny; how do you deal with that?
For me, I feel like every family has its ups and downs and I'm very proud of my father's achievements thus far and we're very strong and close in the family and we just stay together and deal with it together.
Now there are loads of blogs and entertainment outlets who print different types of stories about people all the time, what's the most ridiculous story you've heard about yourself?
I'll be very honest with you. I STAY focused on my family and my business. This has been my dream so I've been planning this for a very long time. Everybody has something negative said about them every once in a while but that's not my focus. I just stay focused on what is most important to me.
On friendships
How did you meet Abisola?
Malika: Abi and I met in America when she was going to college. Actually she met my twin sister first and my sister was like "I met this girl, she's great, her birthday is two days after ours" She may have come over our house like two days later. She became like our triplet after that so she stuck with us.
How have you managed to sustain your friendship?
Malika: I think that relationships that are based off of real care and genuine concern for one another don't take all that much work and it doesn't matter how many miles you put between us  our relationship is strong and is here to stay and the years that we've been friends have proven just that.
Abisola: Well for me, like she said earlier, friendship  it doesn't matter how far we are we just stay in touch and even if we don't speak for months we pick up where we left because it's a lifetime commitment.
In other words, it's a relationship where you communicate all the time
Malika: She's my sister!

What is it about her that makes you call her your sister… character-wise
Malika: Abi has the characteristics of kindness and giving of herself that is actually a pick in a pit and it happens to be the most like myself and I think that sometimes often  people build relationships off of what they believe they should be friends with people for because of things they like alike. Actually when it comes to her we have a lot of identical characteristics and it's like looking in a mirror and most cases and allowing each other to learn and grow and build off of those experiences.
Abisola: Wow! That's  really hard because it's EVERYTHING! Malika is simply amazing. What you see is what you get. She's a very strong woman and that might be one thing I admire the most about her. Regardless of what she's going through in life she maintains that strength and she manages to be there one hundred and fifty thousand percent for every one that she loves.
What other characteristics do you have that are similar apart from 'giving' that you mentioned.
Malika: It was actually something my mother figured out about Abi and taught me about her is that "you may not know this but you guys are a lot more alike in this way and it is that she trusts until given a reason not to" and that was the way I was raised and that is the strongest thing that my mother taught me and it was the thing I could identify the most once it was brought to my attention.
Friends always have arguments. Can you give me an example of how you've had a falling out and how you managed to patch things up?
Malika: I can't really say that I've had a falling out in any of my relationships. I believe that in a relationship with a friend or a sibling, it's all what you make it and the type of individual that I am is I would fight for the ones that I love, I would fight for a relationship that means something to me and if it's a disagreement, we agree to disagree. If it's something that someone did to the other person, we're able to come to each other to discus that because it's not a relationship for the season. It's a life time actually so we treat it as such.
Abisola: We're sisters. Sisters fight, that's what they do. We talk about it. Communication is key. We move on. We don't hold things, we don't go to bed without talking about issues we have (if any at all)
About Malika
On the show, you always seem bright and bubbly, Is that who you are off screen?
I act the fool for a living so what you see is pretty much what you get. I'm the same. On camera as I am in my everyday life. No censors, nothing off the chain, it's just me.
What's being a twin like?
It's probably the biggest blessing that I know today. I've never known anything different. She's my best friend, my sister and the love of my life. And if I find someone I love more than her then I'd think I'm even more blessed. It's the greatest relationship I know.
Do you have the whole telepathic thing going with your twin?
I think as sisters, a lot of people can relate to that. Just knowing people you can identify with them in certain ways. My sister and I have a special gift. I wouldn't short change it but I wouldn't address it to be anything abnormal. Being a twin is not a foreign thing, there are a lot of people that are twins and there are a lot of siblings that are very close but we understand that our bond is what keeps us so connected. It's more about that than the title of being twins because we know a lot of twins that aren't close, don't get along, physically fight and all sort of strange things. Our connection is based upon the strength of our relationship.
At what age did you start acting?
My first acting role I was nine months old. Not that I can say I remember that but that was when I started. I was a baby born on the 100th episode of Bensons a show a long time ago. My twin sister and I did a lot of print, we did a lot of television, we did a lot of commercials. The experience just kinda snow balled from there. So I owe that to my mother.
What has been your favourite role played so far?
I have to give it to Sky High. It was a Disney film that I did. It was the first film that I ever did and there was nothing like the cast, the veterans that I got to work with like Kurt Russel and Harry Preston Edwards that had open arms to all the new upcoming actors and I was like a super hero. Who does that on their first film so I have to say that was my favorite
You have a lot of close friends but who inspires you and what is it about them that inspires you?
Malika: I have to say that all of my friends are hand-picked and they literally all bring things to my life that are collective efforts as far as allowing me to be the person that I am or I guess you could say that they're my support, I wouldn't just call my friends my friends, they're my family and as far as being inspired I'd say just about everyone in my life is an inspiration to me and if they weren't they wouldn't be there
What about outside your circle of friends?
Malika: Inspiration… sounds more to me like my god-mother. She's a very strong woman. She's in the singing group The Miracles with MoTown. She's an amazing woman. She's strength beyond strength. I'd say she's more like my idol. She's an awesome person. She really is.
What is it about her?
Malika: It's the strength. It's her ability to stand in who she is and still be the gracious and kind individual and that I really love.
Abisola: On her Wedding and On Being A mother

We featured your wedding on Bellanaija.com and it generated such a fantastic response.  Everything about the wedding was beautiful and there was an amazing amount of detail. How did you manage to plan it all?
I had amazing support from my family. I had a "future wedding plan book" and my sister AJ helped me plan it.  It was the best of my life. It was my dream that came to life.
With that kind of detail, can we expect any bridal section in Florence H
Florence H is going to carry everything for every occasion including bridals.
Do you have any dreams in the future for wedding planning or events or decor
No! Not at all
 What advice do you have for soon to be brides?
It's one day and that's it. Make the best of it. Don't let the stress of the planning and everything else that comes with it take away from that
You are married; with a child. What would you say to women who are in a similar situation. They have this dream but they're sort of floundering not able to execute it, knowing they want to follow this passion but they think ok they have to be a mom first and that's all they have to be.
Just look at your child/children and let that be your inspiration. Make sure you have the support that you need. You can do both
As a young mum, having a baby, starting up another baby? How are you balancing both?
I'm a very hands-on Mum. My son is my number one priority. I just bring him to work with me.
Do you find there's a lot of pressure to be either a Mom or a business person? How do you balance the two?
There's no pressure at all. It's second nature being a mom. That's my number one job. It doesn't take anything out of me to be the best Mom that I can be to my son. There's no pressure at all.
Spotlight on Malika! She talks Khloe, Fashion, Nigeria, Psquare and Marriage!
On Khloe
In Nigeria, we know you from the show with Khloe. Do you mind  playing out your life on TV for all to see?
I don't mind it. It is a choice. It wasn't anything I was forced into. I think that there are a lot of things about living your life on camera that you don't necessarily get to see about yourself. It's a plus and a negative. Sometimes I realize that there are profiles about myself I don't really care for like my right side's not my favourite. But other than that, one thing I do love about living my life on camera is the way I've been perceived from other people. One thing I really don't like is to be misunderstood and I do believe that people get the bulk of what my heart is and that's what means the most to me so playing that out on camera if it's just about being a well known individual I'm happier that people get me.
What part of you do you think people see on camera?
I believe that people get that I'm a good friend and I give myself one hundred percent to those that I love and care about and that means more to me than…I want people to look at me more from who I am versus what I have and I believe that's exactly what comes across.
Have there been any sides to you that you saw on camera and you thought "Oh my goodness I didn't realize I was like this"
I can't really say that because I'm a huge cry baby but every time you see yourself cry it doesn't mean it settles well.
How did you meet Khloe?
Khloe and I met through an ex boyfriend. A very young teeny bopper relationship. He was my boyfriend and he happened to be best friend with her. For some odd reason the guy never wanted us to meet. Well one day I was at his house, he wasn't there she came to pick something up, we sat down, talked for hours ended up hanging out that night and several months later he went to college.  It was gone for him and we [Khloe and I] became the new relationship.
How similar or different is your relationship off camera?
Our relationship on camera is exactly identical to what it is off camera. There's just so much more to our relationship that people aren't able to see. We try to give as much insight as we possibly can, being that we shoot multiple hours and we do spend a lot of time together. She's another person that's like a sister to me; we've grown up together and what you see is pretty much what you get with us.
On Nigeria
You've been in Nigeria for a few weeks now, what do you think about the country?
I love it! I absolutely love Nigeria and I hope Americans don't hate me for this but I really wish that we had the morals that people had here. You know it may be a third world country but we lack it over there. Sorry Obama
Have you sample any of our local dishes?
I had this dish that I called "cotton beef" I heard it's like shredded beef or something. I gave it a name. It resembled cotton candy. It's pretty coolI call it cotton beef.
I have a very sensitive stomach. I can barely eat a lot of things at home so what I have tried I'm quite proud of.
Fashion and style
You always seem to rock an amazing fringe! We wanna know who styles your hair so perfectly?
I don't know if I can say it's a secret but there are just some things are absolutely necccesary for me and I would start with my fringe. CLEAN HAIR IS A MUST. It's an absolute must. If people wanna know what it is about my hair, why does it look good or why is it always flowing… It's because I wash it all the damn time. It's not really a special product even though I'm big on a good shampoo and leave-in conditioner and all that stuff and pressing your edges. Personally cleanliness is important to me. Always on my face, always on my clothes, other people smell it and you know it just makes it look better.
You have an amazing figure and your skin always has a nice glow, any beauty secrets
I'm an extreme advocate of washing your face in the morning and at night. You've gotta have a great cleanser, a great toner and a wonderful moisturizer with a good SPF in it. Protect your skin, clean it, astringe it and moisturize it.
You were recently photographed with hottie Peter Okoye, from P Square who is also a twin. How was it meeting him and what do you think of their music?
I actually met Peter at a friend's house. Funny enough I was in London before I came to Lagos, I'm with my Ajimobi family and I'm  listening to this Nigerian music and I was like OMG I love this song and it was P-square's "Chop My Money" so everyone thought it was so cute that I fell in love with the song before I even got to Nigeria so when I got here it was the song Abi kept playing for me because she knew  how much I love it and everyone else knew that I loved this song. We just happened to go to this friend's house and they were there and I met them and they were lovely guys very friendly and very talented. So it was a nice experience for me to come to Nigeria and meet my favourite artistes.
What do you think so far of our Nigerian Men?
It all goes back to the morals. There are more married men here than a little bit. And as much as my girl friends and I talk about dating and all of those things and I've watched men here and the same way we discuss our single lives is the same way they discuss their married lives so I can say it's actually very impressive to me to see so many men focused on their committed future versus their single lives. I think it's admirable.
What do you think about them physically?
I love the dark skin. I'd love to have chocolate baby if I could find one I'd be freaking lucky. Other than that, I've met a lot of really nice people so I haven't really paid a lot of attention to them. The physique is awesome. Everybody works out here and whatever they're doing you can tell they use some sort of  upper strength… *laughs* If it's pushing a cart up the street or…..*laughs*  
What's next for you? Where do you see yourself in 5 years
Hopefully married. Maybe one baby. Something of the sort. I still wanna work, and maybe start a small business. Keep it grounded, consistent, productive lifestyle
What sort of business?
I'm thinking of opening a small restaurant at home. I'm in the beginning stages of doing that, see what works for me
Any shredded beef?
*laughs* Who knows? I may have to get someone to bring some good old ingredients for me see if i can get it done.
What sort of man would you like to get married to?
I know this sounds very basic, but "a man with a heart". I don't want to deal with someone that is just a hundred percent work and everything outside of focusing on what makes like people feel good. I see a lot of men are so focused on their lifestyle of financial compensation. If I sit down and become someone's wife, I want a husband that really wants a partner. Because that's ultimately what I believe I bring to the table. I'm no housewife, no offence to those who are. It's not my make up, it's not who I am. I literally need a man that's looking for a partner, someone he can kinda ride with.
It's interesting you would say that because you're someone who's thinking about her career as well as a long term future. In Nigeria there's a sort of pressure for girls of a certain age who aren't married, career focused women. What sort of advice would you give them?
I think that every woman has to be clear about what she wants for her entire life. It's not to say that you have to plan that but there's something  about what I get from working and taking being able to take care of myself. It's a contribution that I believe give to others and in doing what I do I believe that people give things  back to me and that is something I can't live without. Everyone has to find out what they can't do without. If being a wife and a mother is the most fulfilling thing you've ever had then that's what you should do and if it's not then you shouldn't settle. Because you can end up resenting the decisions that you made and you know that's not really what you want. The best advice is to find what you want and doing it on purpose.
Hopefully we'll see you again in Nigeria?
Oh I'll be back! This is the first time but not the last!
We hope you enjoyed reading. Florence H which is located at 32 Musa Yar'Adua Street, Victoria Island, Lagos will be open to the general public soon. For the exclusive details, keep refreshing BellaNaija.com
Photo Credits: starpulse.com| khloekardashian.celebuzz.com