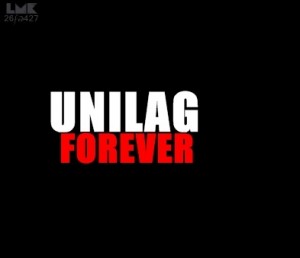 Academic activities at University of Lagos resumed on Monday after a three-week closure following a series of protests over President Goodluck Jonathan's announcement of the institution's name change.
However, the members of staff and students have not relented in their stand against the name change from University of Lagos to Moshood Abiola University of Lagos.
To reiterate their stand, the institution introduced a new badge to discredit the renaming of the institution after the acclaimed winner of the June 12, 1993 presidential election, the late Chief Moshood Abiola by the Federal Government.
The badge, which carries the inscription, "UNILAG FOREVER," was distributed to members of staff and students at a news conference by the Academic Staff Union of Universities (ASUU) on Monday.
According to the chairman of the University of Lagos branch of the union, Dr. Oghenekaro Ogbinaka, the badge is one of the steps being taken by the union to work against the renaming of institution.
"We have mapped out plans to persistently reject the renaming of the University of Lagos. The renaming of the University of Lagos after 50 years of existence is one of such actions that have been taken to an absurd level."
He further said that government's action would be challenged legally, while describing the pronouncement of President Goodluck Jonathan as a wrong and immoral decision intended to gain cheap popularity.
Following the submission of the amended bill that set up the University of Lagos to the National Assembly by the president recently, the academics vowed to storm the public hearing to thwart the decision of the government.
The badge which is already being worn by staff and students of the institution has created a charged atmosphere on the campus as staff and students go about with renewed determination against the name change.
Are you a student of University of Lagos? Do you wear the 'UNILAG FOREVER' badge? What do you think about the slogan 'UNILAG FOREVER'? How far do you think this badge would go in helping the staff and students achieve their aim of maintaining the name – University of Lagos?
Please share your thoughts.