Every year more than a million candidates seek admission into Nigerian tertiary institutions. Usually, less than 40% of this population get admitted. The situation is further compounded by the limited accommodation and physical teaching facilities in the universities. However, with the continuous advances in technology, especially with the concept of hybrid learning, there seems to be a lasting solution to the problem of inadequate physical infrastructure in the Nigerian and, by implication, African educational system. Today, Gbenga Awomodu chats with Gossy Ukanwoke, a 23-year old Nigerian who is the President and Founder of Beni American University, a forward looking online university which hopes to bring quality education to every African youth, adult or teenager willing to study for a post secondary diploma or degree. He talks extensively on how the BAU team is building a 21st Century University with strong emphasis on technology, web 2.0 and entrepreneurship. Enjoy!
Could you tell us a bit about yourself – your education and where you grew up?
Gossy Ukanwoke, currently concluding my Bachelors in Management Information Systems at Girne American University, North Cyprus. I grew up in Nigeria and had my early education in Nigeria as well.
How, when and why did you found the Beni American University?
Beni American University was conceived in December 2011. However, the eventual news of what we were working on was broken by a U.S Media website and that quickly picked momentum across other news media. BAU was founded out of the concern and challenge to do something about Nigeria's failing educational system. Based on official and public records, about 30% of secondary school graduates are able to get admitted into local universities annually. This means we have millions of students piling up every year, who are willing to take on higher level learning, but do not have the opportunity. There are also working professionals and stay-home adults who may wish to acquire entrepreneurial skills conveniently and effortlessly to match their schedules. Finally, BAU was born out of a need to ensure that our university graduates can effectively compete based on content, quality of learning and opportunities as against their international counterparts.

Students Circle Network was your first attempt at a start-up. Can you tell us a little about that?
Students Circle Network is the only student-oriented social layer for the OpenCourseware Consortium resources. As a member of the OCWC, Students Circle provides academic content from some of the top universities in the world to students in Africa for free. The students can connect with teachers and fellow learners from across the globe and learn in a virtual social environment.
What valuable lessons were you able to take away from that in setting up the Beni American University?
SCN taught me that once your product is unique and provides value, it will be accepted, recognized and given global attention. I also learned the importance of having a good team as well as working with a very definite but flexible plan that can allow you to refocus and be dynamic with the ever-changing market.
How do you plan to tackle the problems associated with Nigeria's poor educational system, unemployment situation and overall development challenges?
First we have come to understand that there is an emerging problem. We have considered these problems and have picked out a few ways to deal with them. Firstly, we are working with internationally trained tutors, who are young and understand the dynamics of teaching and learning in the modern environment. They are 80% Nigerians by origin as well. This will allow our students learn from people who understand them, people who have quality backgrounds in their respective fields. Secondly, we are working with a few international Centers for Entrepreneurship as well as Entrepreneurial Hubs to take our students through a rigorous business development boot camp; which will allow them form teams that we will fund. Then, they can launch a product in the market upon their graduation from our institution. Finally, we are also partnering with international institutions that are ready to absorb some of our students when they graduate and allow them complete their degrees and graduate-level learning at their institutions.
What is the size of the team you work with and how do you reimburse and motivate them?
The team at BAU comprises 3 Levels: The Leadership is made up of a team of 8. They handle the day-to-day running of the institution, as well as its growth and quality management. The Advisory Council is an ever expanding body of highly experienced professionals in Business, Technology, Policy and Education, who guide the Leadership of the institution in all aspects of running the institution. The Academic Team of over 30 led by the Rector and the Vice Rector for Academics handles all aspects of teaching, learning and management of the academic facet of the institution. We are all motivated in different ways, yet we are united by the single vision and goal of educating the under-served members of the community, most especially those in Africa. It is very encouraging to see different individuals from different backgrounds work with determination towards this goal.
What challenges have you had to tackle in starting up Beni American University and how have you addressed them?
Accreditation: This is a general issue faced by all new institutions. We are not yet eligible to apply for our own accreditation based on an almost standard requirement by most United States-based accrediting bodies. We need to be either above two years old or should have graduated a class. To handle this issue we are already in talks with a lot of universities, both local and international, who are going to be articulating and validating our programs. This means our students can transfer to those institutions any time, our transcripts will be accepted by those universities and our certificates will be accepted where the certificates of those universities are accepted.
The name "Beni American" is interesting; how did you come about it and do you not think many Nigerians might just not like it?
Our Name. Yes! our name. We have come under fire from many people in several quarters who criticize the name Beni American University in an often unpleasant manner. They assume we are not patriotic. To address this issue, it will be good to first state that there are several American universities across the globe. We have one in Nigeria already. We having "American" in our name is to allow for easy identification of our values, academic methods and structure. We are an American institution in the sense that we run an American curriculum, calendar, course structures, content and we are poised on gaining our own American accreditation. American degrees and certificates are globally accepted and recognized so we want to give our students this leverage.
How have you been able to work around securing partnerships?
It is often seen that partnership conversations with international institutions are delayed when they realize our project is going to be African based and most interestingly Nigeria. We are working hard at this to ensure we continue working with our African partners whilst building the international collaborations that will give our students the edge over others.
Have you ever had any formal training in Education; and how do you build your capacity to effectively attain and maintain global standards in tertiary education on the Beni American platform?
My background is in Business and Technology. Therefore, I head the Business and Technology developments at Beni American University, and will continue to build myself in these fields and in Education Management. I am, however, grateful for the very highly qualified educators and academics who are on the leadership team, the advisory council and the academic team. The Rector, Prof. Payne has headed faculties in Europe, United Kingdom and the United States in over 40 years. The Vice Rector, Prof. Tanseloglu has also headed academic faculties over a 15-year span. The Dean of General Studies has been teaching in some of the best universities in China for the past 20 years. This is to name a few not forgetting the several Doctors of Philosophy.
Now that you are done with the Beta-testing, when do you hope to launch fully?
Our admissions are currently open – http://beniamerican.org/admissions. However we are working on a cross-continental launch within the shortest possible time. At that point, we will open up the opportunity to answer lots of questions on our platform, our methods and opportunities.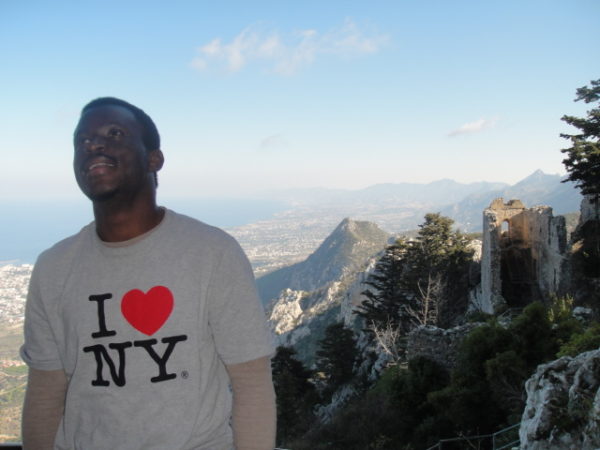 What has the experience been like, raising funds for the Beni American University –what's the budget and how much have you sourced so far?
It will be funny to say inspiring, considering the project has remained self-funded. However, it has been inspiring. We have realized where to focus funding campaigns and drives. We are learning from our mistakes and refocusing to make the best out of future campaigns. I want to also thank the donors who contributed to our campaign on a crowdfunding platform last month. We are happy to know we are supported. I want to also thank those who couldn't donate but shared our links and supported us in diverse ways. I may not exactly say how much we have spent so far or how much our budget is, what I can say is that they are realizable and sustainable.
In terms of sustainability, how do you (plan to) generate regular income in order to continually improve the quality of your services as well as widen your reach?
We are going to generate revenue through our considerably affordable tuition cost as well as extended student services. We are working on other funding sources such as grants, investments, donations and sponsorships. We will continue to work with the best teachers, instructors, team members and partners to provide the best quality of services and build upon that.
How do you hope to compete favourably in the online education market, even with free services like Udacity and Open Courseware?
As mentioned earlier, BAU is part of the OpenCourseWare by extension. However our key differentiations come from the local support we provide for our students (tablet/PCs, internet access, learning zones, mini campuses) in Nigeria which no one else is doing. We are also a proper institution. We award certificates, degrees and diplomas. We provide physical/local tests through our testing centers across Nigeria. No one else is doing this. We are Nigerian!
What are your projections for the Beni American University over the next decade?
In the next decade I see BAU becoming a business and technology research institution with a major physical presence in Nigeria providing the quality learning we are already poised to offer.
I also foresee the growth of online, hybrid and combined learning in Nigeria which will be led by BAU. I hope and pray that by 2022, we will graduate over 50,000 students. The numbers are that high because as a Hybrid university, we do not face the ever growing challenge of physical infrastructure expansion the way traditional institutions do.
What in your opinion is the future of social entrepreneurship in Nigeria and Africa?
Social Entrepreneurship may be the golden tool to empower Nigerians and Africans for the future. In the past 5 years, a lot has changed in the market with Nigerian brands becoming stronger internationally, sustainable and ever growing. Bella Naija for one has received a good review across continents, Iroko TV has championed African entertainment on a global scale, Mpesa is moving mobile money in East Africa, Ushahidi is leading crowdsourced knowledge globally and a lot of other success stories out of Africa that we would have hardly imagined a few years ago.
Tell us something that we don't already know about you.
I cook and clean when I am not working. I take my education rather seriously and will put it over anything I am working on.
What would you like to tell our esteemed readers?
First, thank you for having the patience to read this rather long expose. I am open to discussions on Twitter – @gossyomega and will be happy to answer any of your questions directly. Read more about the concept of Hybrid Learning as well as how we intend to implement it for Beni American University considering the unique Nigerian/African scenario. Please continue to support us in every way possible. Thank you once more.
You can follow Beni American University on Twitter: @beniamerican and Facebook: www.facebook.com/beniamerican. You could also drop them a mail on [email protected]
_____________________________________________________________________________________________
Gbenga Awomodu is an Editorial Assistant at Bainstone Ltd./BellaNaija.com. When he is not reading or writing, Gbenga is listening to good music or playing the piano. Follow him on Twitter: @gbengaawomodu | Gbenga's Notebook: www.gbengaawomodu.com | Facebook Page: Gbenga Awomodu