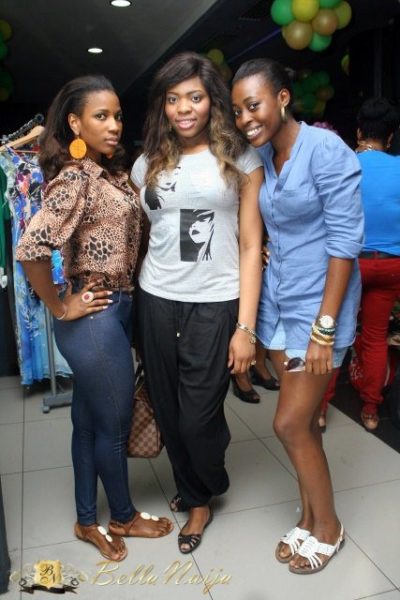 Month after month, the creative team behind the fun loving and exciting shopping extravaganza Le Petit Marché (LPM) pulls all necessary stops to make the sensational shopping event a grand success and at the May edition on 27th May 2012 at the GET Arena, Oniru, Lekki, Lagos, the team created like never before one of the best shopping events the city of Lagos has ever seen with numerous vendors stocked with items from Nigeria and beyond.
All attendees got the first class opportunity to shop for items ranging from shoes to bags, clothes, jewelry, beauty products and lots more rarely seen in Nigerian boutiques and shops. BN brings to you all the photos from the May edition and be sure to log on to BN next week for all the shopping action that took place at the June edition (Shh! I didn't tell you but it's going to be lovely). For more info on how to book stands at the upcoming July edition, simply send an e-mail to [email protected] | [email protected].
LPM Vendor Spotlight – Cam Cam Sweets
1 – Tell us about Cam Cam Sweets?
Cam Cam is a quintessentially British tuck shop, we specialise in old school tuck, the sweets that our customers would have enjoyed as children. Although we do sell lots of party packs and pick and mix to children, majority of our customers are adults. As well as small pots of sweets, we sell lollipops and children's sweets. We also make party favours and are very proud to have supplied all of our favourite designers Jewel by Lisa, Lanre Da Silva Ajayi , Tiffany Amber & Odio Mimonet with gift bags for their fashion shows. We often do wedding favours and have had great fun setting up candy corners at children's birthday parties.
2 – How long have you been doing this?
Cam Cam was launched in 2010. LPM in March of that year was our first outing and we have gone from strength to strength. We are a regular fixture at LPM events and also one of the original vendors of their new store in VI, L'Espace. We also stock The Social Place on Awolowo Road and have a premium diffusion line, Cam Cam Gourmet at Temple Muse.
3 – What are the challenges of running Cam Cam?
The main challenges are logistical. Getting stock in and getting deliveries around town. I have been really fortunate with my staff who make my life much easier and ensure the day to day business runs smoothly. A good support network makes all the difference.
4 – What inspires you?
Persistence and strength! Particularly in Nigerian women. Most of the successful women in business I know are not only entrepreneurs but most are raising families and many are also holding down corporate day jobs. I've never seen that anywhere else in the world. The business environment is harsh, competition is fierce and families are demanding but somehow, these amazing ladies juggle it all (and look fabulous in the process by the way).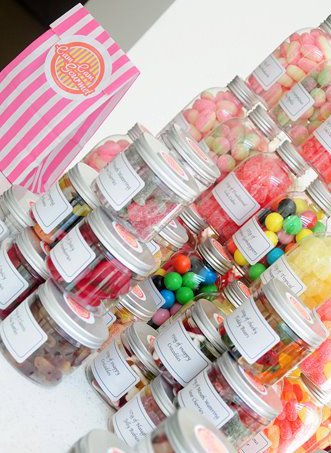 5 – What's your favourite of all the brands you carry?
I am a blatant chocoholic. I don't sell too much chocolate as I would be my own best customer. In terms of sweets, it would have to be a Sherbet Dip Dab or a Wham Bar. Both bring back memories of sleepovers and midnight feasts (which were usually eaten by 9 PM as we couldn't wait until midnight).
6 – What should we be expecting from Cam Cam in the near future?
We are getting ready to re-launch our 2010 best seller, the "Cam Cam Special" (a 500g pick and mix selection) and the "Lagos Big Boy" (a 1 kilo bag of yumminess) and will be re-introducing a home/office delivery service shortly. We will also be expanding our range for Children's parties, we already stock some fun novelty sweets and piñatas and will soon have some new andverycool sweets for party packs.
To get in touch with Cam Cam Sweets, call 08022924121 | e-mail [email protected] | Follow them on Twitter @CamCamSweets and Like their Facebook Page – www.Facebook.com/CamCam.Sweets
Photo Credit: Kola Oshalusi