The Central Working Comittee (CWC) for The Future Awards has unveiled the complete list of its biggest award – the Young Person of the Year. As ist tradition, the nominees for the coveted award category has been taken out of the various categories as always and identified as trailblazing role models for young Nigerians – all except for the Science and Technology categories as it is deliberate attempt to encourage and spotlight more high-impact activity in those sectors.
Mai Atafo (Chairman, The Central Working Comittee)  spoke on the award category saying " All of the Young Person of the Year nominees are winners, they are honorees and will yet again all be given plaques. Also, they will not go through the four stages of judging for the awards, only one stage for voting and one stage for judging. These guys inspire us!" He further said "Note that, due to the adjusted The Future Awards calendar – it was moved from its traditional January to August, the period in review is October 2010 – May 2012, nominees who were still 31 years as at March 2011 (six months into the period in review) are therefore eligible."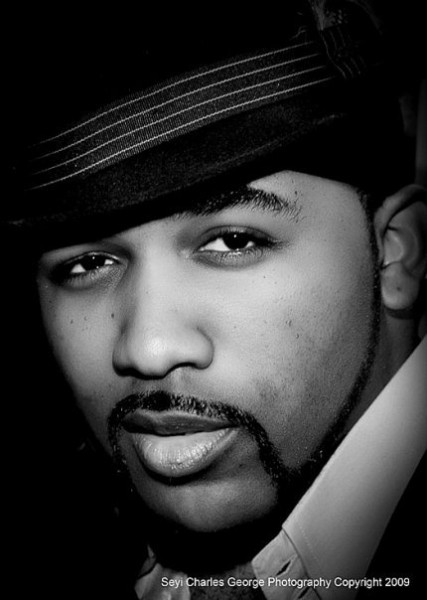 Bankole Wellington (Banky W)
Profile
Occupation: Musician/Entrepreneur/Activist
Age: 31
Known primarily as a musician, Banky W has however transcended that label; emerging not just as one of the nation's leading talents, but also building an inspiring business with Empire Mates Entertainment that has created superstars like Wizkid and Skales. The EME Boss also leads the stage as an activist passionate about Nigeria – proving this with his involvements in everything from the What About Us? Youth Debate to #OccupyNigeria. Banky W is not just an entertainment personality, he is a national figure of hope and love of country and a leader.

Chinwe Njoku
Profile
Occupation: Engineer
Age: 26
Njoku recently won the The Sir Robert Martin University Prize at the Loughborough University in the United Kingdom, which is the premier award of the University and consists of an award of £1,500 plus a commemorative medal. Beyond that, Njoku stands out for including significant published research that has benefited the wider community. In total she has 12 peer-reviewed publications (10 as 1st author). This includes the IEEE Transactions on Antennas & Propagation Journal (the most prestigious journal in the field) and the IEEE Antennas and Wireless Propagation Letters (Special Issue on Metamaterials). This groundbreaking research will continue in a major £600,000 major interdisciplinary government grant.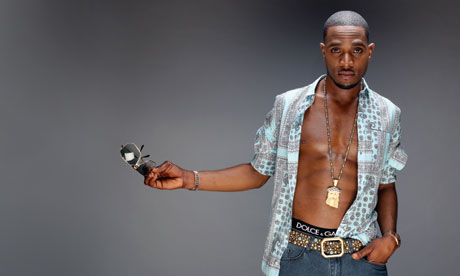 Dapo Oyenbajo (D'Banj)
Profile
Occupation: Musician/Entertainment Entrepreneur
Age: 32
D'banj is not just an artiste – he is an idea!  Having broken every single boundary in the Nigerian and African music industry through Mo'Hits Records, he has become a trailblazer for artistes reaching for an international market with his exploits with GOOD music and his newly formed D'banj Records. As he told the UK Observer, "I see what I'm doing now as the bridge that we've been looking for from Africa to the mainstream world. I want others to see the potential in my country, other than our oil and natural resources." He's on his way to achieving that.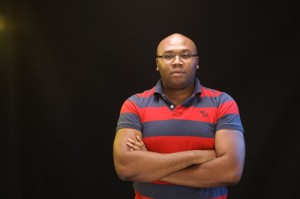 Jason Njoku
Profile
Occupation: Media Entrepreneur
Age: 31
Njoku is at the forefront of Nigeria's digital revolution – he didn't begin it, he doesn't own, but for much of the world he impressively represents it. With his Iroko TV brand tagged the 'Netflix of Africa', he is the world's largest distributor of African movies. His company raised $8 million in venture capital from Tiger Global Management, a New York based Private Equity and hedge fund run by billionaire Chase Coleman and has distribution deals with Dailymotion, iTunes, Amazon and Vimeo. He is net worth is estimated a whooping $30 million dollars.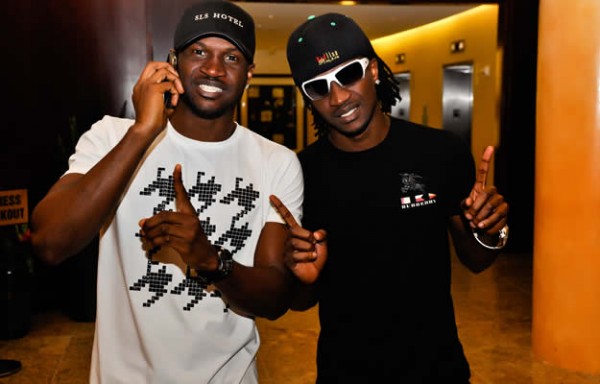 Peter & Paul Okoye (P-Square)
Profile
Occupation: Musician/Entertainment Entrepreneur
Age: 31
This inspiring twin brothers have been tagged one of the very best in African music. That success is apparent in their high-profile shows/tours across the continent, their endorsements and the mega-launch of their last album in 2011. Their  recent video "Beautiful Onyinye Remix" featuring American rap star Rick Ross continues to be a talking point across the music industry as well as their official signing with Akon's Konvict Muzik and also signing with Universal Music Group. Presently, the music duo are the artistes with the highest number of Youtube Video views of over 25,000,000 in the continent.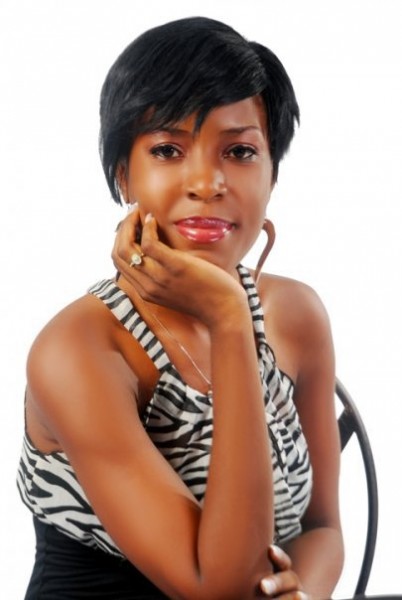 Linda Ikeji
Profile
Occupation: Blogger/Media Entrepreneur
Age: 31
She is one of the most famous bloggers in Nigeria. There are those who see her as a blogger peddling soft stories, but she has become much more than that, influencing issues, driving conversations and doing good. Linda's influence can be seen in her spotlighting #ABSURape, involving a young woman in Abia State, profiling Oke, the young man who almost lost his leg due to complications from diabetes, and taking up the cause of Blessing Effiom. These three issues caught the attention of the nation and it was Linda who took it very seriously.
Idris Akinbajo
Profile
Occupation: Journalist
Age: 30
Starting with NEXT Newspapers and now as Head of the Investigative Desk at Premium Times, Idris has worked quietly and stealthily to reveal most of the rot in Nigeria's politics and economy with exclusive revelations in aviation, campaign finance and more. That work has not gone unnoticed, winning him awards including African Investigative Journalist of the Year, Nigerian Investigative Journalist of the Year, Best Nigerian investigative story in print, and second best Nigerian investigative story (online). He has now been announced a finalist for the CNN/Multichoice African Journalist 2012. Akinbajo is a journalist's vision.
Raheem Temitope  Bello
Profile
Occupation: Scientist
Age: 19
Bello has two undergraduate degrees –  in Astronomy and Physics with Special Honours and is already a doctoral student; all before he turned 19. For most of his undergraduate years, he conducted research in a condensed matter physics lab; refurbishing the thermal conductivity probe and fabricating unique thermocouples of 0.001" in order to measure temperature gradient. During his 2+ years of research, he has presented his work at various conferences and given an oral presentation at the American Physical Society (APS). Presently, he is working on the devolvement of a startup energy utility company GeoUtill. GeoUtill leverages geothermal energy to supply homes with clean, sustainable, and dependable energy. Since receiving feedback from applying to startup incubator competitions, GeoUtill has refocused on its mission. GeoUtill believes that there is an abundance of energy all around us, which can supply all of the energy demands. We are currently working on the development of a new type of a low cost solar panel, that may be deployed any where in the world without access to an energy grid. And he is still in his teens.
Previous Young Person of the Year winners include Malaria scientist Ify Aniebo, award winning writer Chiamanda Adichie, NASA scholar Tosin Otitoju and many others. Just last year, agriculture entrepreneur and advocate Nnaemekan Ikegwuonu beat Nollywood star actress Genevieve Nnaji, Don Jazzy, Psquare and others to clinch the top prize.
So BellaNaijarians, who do you thin k will win The Future Awards 2012 Young Person of the Year? Hard choice right? Air your views!