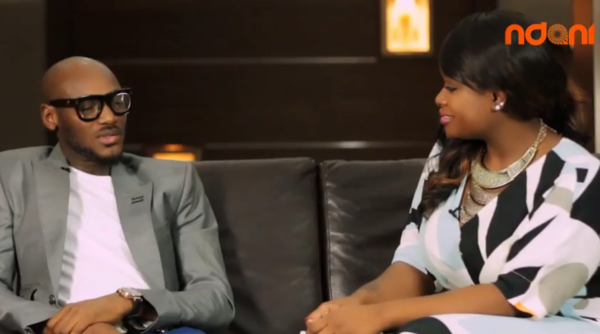 With his fifth studio album, "Away & Beyond" rocking the airwaves with its hit songs from "Ihe Neme" to "My Rainbow", Toolz had a sit down with one of Nigeria's biggest superstars, 2Face Idibia.
 Here are some details 2Face shared in the Interview:
"Away and Beyond" – When asked about his new album, he stated that it's a more mature sound and that "Spiritual Healing" was his favourite song to make because he had had it for so long and couldn't wait to make it.
His Favourite 2Face Song – He said that "U No Holy Pass" is his favourite song that he has ever done because of "the groove" and how deep his lyrics were.
His Scariest Moment With Fans – He admitted that his fans have "crazy love" for him and continued to narrate an episode he had at Oniru beach when his fans turned into a mob – the bodyguards couldn't restrain the fans from mobbing him, some items of his clothing got missing and the bodyguards had to resort to literally carrying him to the (getaway) car.
His Favourite Collaboration – Sound Sultan's introspective single "One" which he featured on.
Best Moment in His Career – When he won Best African Act at the MTV Europe Awards in 2005.
Watch the full Interview here!