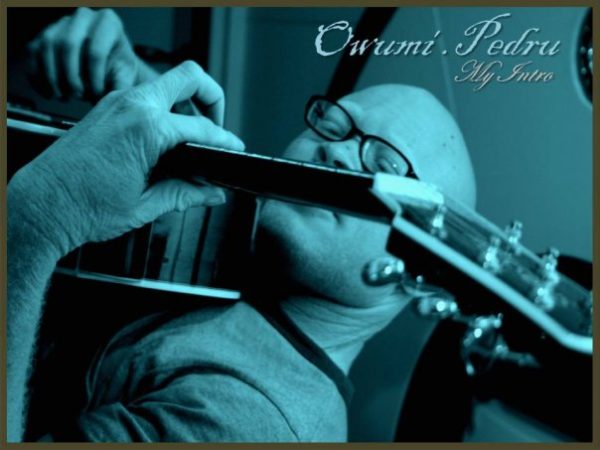 Oma Pee (real name Owumi Pedru) is a singer/song-writer and producer who started writing and singing at the age of 15 and his knack for diverse but very original songs is quite unique. Oma Pee says it best:
"Singing and song writing for me, is expressing life in it's entirety. From physical beauty to spiritually deep and abstract things, which are shown in our emotions of love ,hurt, anger, hatred, lust, anxiety, beliefs, descisions and so much more. It is a vehicle I use to drive my understanding of life and give others a piece of me."
"As an African and Nigerian, I want my people and the world to experience life and music that exposes them to the changing ways of our music as a result of fusion with other cultures. This guides my song writing and singing in Pidgin and English, and other local dialects, with emphasis on fusing both traditional and modern instruments and style of play when possible. My current and first work (My Introduction) has grown purely out of creativity, and the need to blend the western influences with Nigerian style of music around me to produce a more contemporary form."
So, here's a little taste of the unique Folk-tinged Africana Pop that Oma Pee brings to the table.
Enjoy!
Play Oma Pee – Obimo (produced by Ex-O)
[audio: https://www.bellanaija.com/wp-content/uploads/2012/08/04+Obimo.mp3]
Download
Play Oma Pee – Her Man (produced by Oma Pee)
[audio: https://www.bellanaija.com/wp-content/uploads/2012/08/06+-+Her+Man%281%29.mp3]
Download
Play Oma Pee – My Woman
[audio: https://www.bellanaija.com/wp-content/uploads/2012/08/11-My-Woman-21.mp3]
Download
Play Oma Pee – Survive
[audio: https://www.bellanaija.com/wp-content/uploads/2012/08/survive.mp3]
Download