In June 2012, Kikelomo Oyeniyi, wife of Nigerian musician K-Solo (Solomon Oyeniyi) granted Nigerian weekly tabloid City People an exclusive interview. In the interview, she revealed intimate details about her relationship with her husband including how they met (on Facebook), how he reportedly scammed another woman online, how she paid for their wedding, how he stole from her and finally how he incessantly physically assaulted her in public (According to Kike, K-Solo beat her up at Shoprite after an argument over wine glasses) and at home (he reportedly threw a washing machine at her). The assault resulted in a miscarriage and according to Kike's account, K-Solo prevented her from obtaining medical assistance. Click HERE to read the interview via LIB.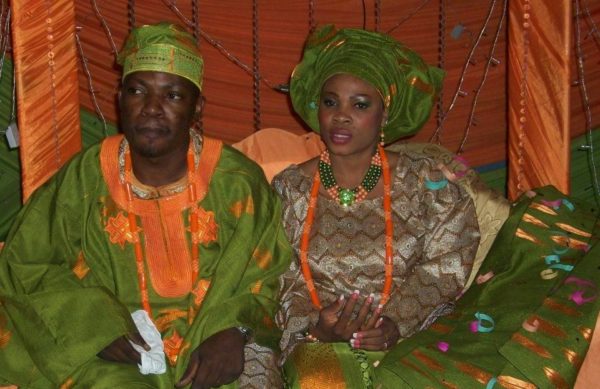 She also released photographs of her battered face and confirmed that the case had been reported to the Police authorities.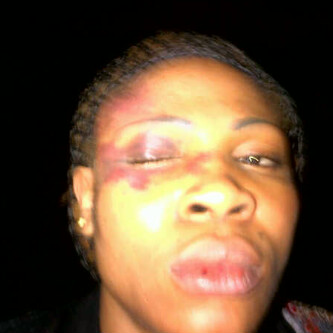 K-Solo responded by releasing a statement
Over the past three days, I have been inundated with phone calls, text messages and emails from fans, friends, family members and well wishers from all over Nigeria and abroad over allegations of wife battery, assault and thievery by my wife, Mrs. Kikelomo Oyeniyi, as contained in an interview she granted City People Magazine.
I make bold to say that as much as no union is without its own trials and tribulations, I have never laid hands on my wife and will never because have got sisters and a mother.

I am a hardworking young man that has been in the music industry for over a decade and do not need any woman's wealth to live. This is our own trying time and we would surmount it one way or the other.

Mistakes have been made and they would be redressed, God willing. Let no man be the judge of another man's deeds or misdeeds, let God and law take their courses. I hereby implore everybody to please appreciate and understand that this is a very difficult moment for me and my immediate family and would not wish to comment on this issue any further.
***
Fast forward a few months, now the couple seems to have reconciled and as illustrated by this Channels TV interview, they have reconciled and all is forgotten. In Kikelomo's words, "We Were Just Having Fun"

We are talking about this because spousal abuse/domestic violence is a big issue in Nigeria. We hope cases such as this do not undermine or trivialize the struggles that real victims face.