Comedian & Actress Etinosa Idemudia wants her Ex-Husband to Stop Threatening Her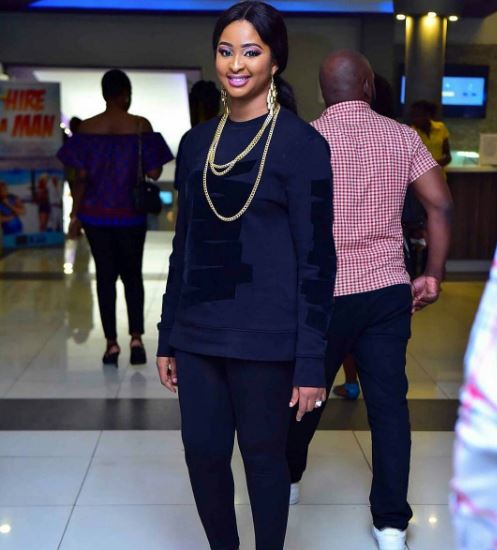 Domestic violence is always a scary and terrible experience, and comedian and Nollywood actress Etinosa Idemudia has shared her sad experience.
She shared details of her marriage to her ex-husband Babatunde Solomon, writing that she left the marriage with fractured ribs and a stab wound.
The comedian shared a story of being constantly and terribly abused in her marriage, and how her life after divorce has been characterised by bullying and intimidation.
She shared a long text, asking that her ex-husband "stop threatening" her, and how because of his job as a naval officer, he has access to her whereabouts.
See her story below:
I can't keep hiding for the rest of my life Tunde. I'm tired. You have bullied and intimidated me for 6 years! I'm not 22 years old anymore. I am not the child you married to torture at will, tie me up, put my head in a bowl of water, strangle me because you know I'm asthmatic then take me to the emergency unit of a hospital that is loyal to you. You tortured me to quit my job to be your full time slave- thankfully i never did. One time I tried to settle things btwn you and Your mother and she said you beat her up several times. She said you were cursed. I was like what kind of mother says that about her own child. Then you told me she was a witch and a prostitute, she has 4 children from different men, you locked the doors and tortured me for calling her so I stopped calling her. Please I just want to be free. Stop threatening me, stop blackmailing me. JUST LEAVE ME ALONE!!!!!