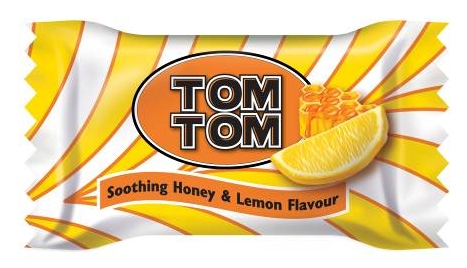 Since its launch in 1970, TomTom has been delivering the best of quality, fresh breath and instant sweet relief to all Nigerians everyday, every hour of the week.
Still delivering the best consistently to customers nationwide, Cadbury Nigeria Plc now introduces a new TomTom flavour – TomTom HoneyLemon – a soothing candy made from a pleasant blend of honey and lemon flavors mixed with cool menthol to soothe your throat leaving you cool and calm.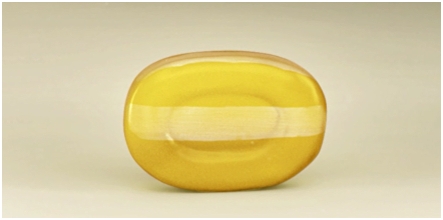 Discover the new TomTom HoneyLemon
If you were asked to describe a soothing relief, would you be able to?, what if you said the words "soothing relief", what images come to your mind?
The answer is Cadbury's TomTom Honey Lemon Flavour Candy! The new taste of relief.
The new candy comes in a bright dainty yellow and white pack . Yellow representing Honey and Lemon. The TomTom HoneyLemon candy pack which comes in a pillow-like shape and is very easy to open, is a must have candy for the everyday Nigerian on the go as it fits into your pocket and handbag – small enough to take anywhere.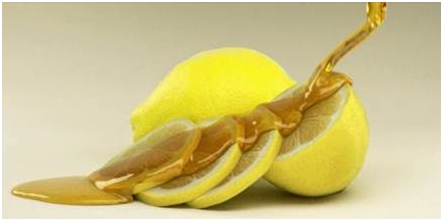 The Blend of Flavours



Honey
Have you ever had an unrelenting sore throat? Honey has been proven to be a natural throat soother. Are you an athlete looking for a natural energy boost before the big game? Honey's unique blend of natural sweeteners gives it the ability to provide quick energy in any circumstance. Honey is a pure and natural sweetener.
Interesting Fact: Honey is produced by bees as a food source. In cold weather or when fresh food sources are scarce, bees use their stored honey as their source of energy.


Lemon
The health benefits of lemons have been known for several hundred years. It is an excellent source of Vitamin C and was previously used to treat and prevent scurvy in sailors. The Lemon fruit is the single largest and best source of Vitamin C. Scientists have discovered that a single lemon fruit contains as much as 40mg of Vitamin C – the recommended daily intake of Vitamin C.
Interesting Fact: The origin of the lemon fruit is a mystery, though it is thought that lemons first grew in Southern India, Northern Burma and China. Its taste is a hybrid between sour orange and citron.


Menthol
Menthol is an organic compound, made synthetically or obtained from peppermint or other mint oils. Menthol has local anesthetic and counter-irritant qualities, and it is widely used to relieve minor throat irritation.
Interesting Fact: Menthol has local anesthetic and counter-irritant qualities, it helps relieve itching and because it imparts a tingling sensation to the skin, it is used in after shave lotions and skin fresheners.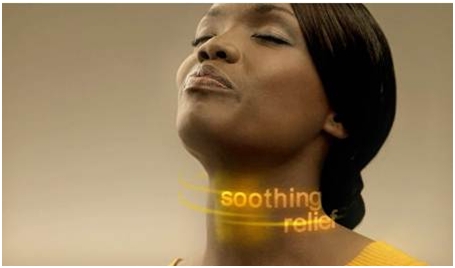 So when these blend of flavours are added together, you get a candy that has the natural sweetness of Honey, the freshness of Lemon and the coolness of Menthol, everyday and everytime.
If you want to get away from the chaos and drama of the everyday life, open a pack of TomTom Honey Lemon candy and let the mix of honey, lemon and menthol take over your senses and help you relax
If you have a surprise date and your breath doesn't smell quite right, TomTom Honey Lemon candy gives your breath a soothing menthol taste to help you feel confident
If you have a presentation at school or work and your throat is sour and you're worried about the presentation, don't panic, TomTom HoneyLemon clears your throat as quickly as possible, leaving you relieved and ready to speak
If you want to throw a big party for your friends and family, there's one candy that is sure to keep everyone smiling – TomTom HoneyLemon
And if you just want a candy that's actually good for you 24/7, don't look far, just reach out for TomTom HoneyLemon
TomTom Honey Lemon is available nationwide. From the Mallam in front of your house to your local supermarket, even in all shopping malls, TomTom HoneyLemon is available in single units and in packs of 40.
Stay In Touch: Like their Facebook Page – www.Facebook.com/TomTomHoneyLemon | Follow them on Twitter – www.Twitter.com/TTHoneyLemon
Be sure to get your TomTom HoneyLemon today for that sooooooooooooothing relief now!
_____________________________________________________________________________________________________
Advertorial – Sponsored Content