In June, I did a piece about The Bridezilla and invited our dear readers to share their experiences with us.  You wont find many people admitting that they went a little crazy in the planning of their wedding and you can't really blame them. Weddings are supposed to be a once-in-a-lifetime experience and subconsciously, you want it to be PERFECT!
Three fabulous readers of BN have decided to share some of the ups and downs of planning their wedding. We hope you enjoy it.
_____________________________________________________________________________________________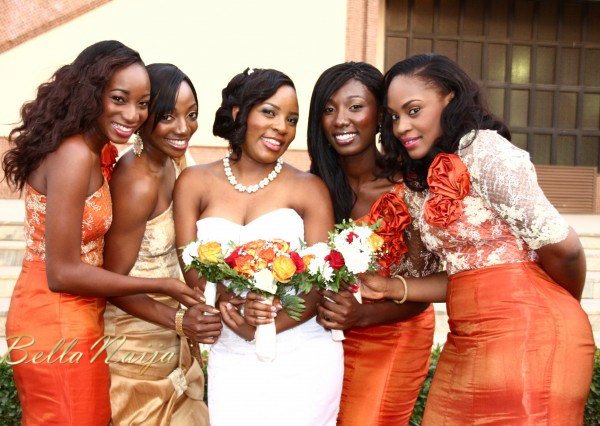 Dooshima Oyewole
My wedding was on: 16th December 2011
My wedding was at: The Ecumenical Christian Center Abuja
I would not have compromised on: Makeup, music and photography.

In retrospect maybe I shouldn't have made a fuss about: I really didn't make a big fuss about anything; but I would definitely NEVER ever do aso-ebi again. The wahala was just too much. I will definitely just have a color pallete to follow for my daughter's wedding.
I tore my hair out when: On that morning I came down from my hotel room to have breakfast with my sister and we passed the banquet hall at the hotel where the reception was to hold in about 6 hours and the decorator was NOWHERE to be found! I almost passed out. I called  her up only to find out she had forgotten and even travelled to another state! At that point what can you do? I took an advil enjoyed my breakfast and went to start makeup and hair. My faith did not allow me to fret. Between my husband, sister and event co-ordinator for the day, a solution came up.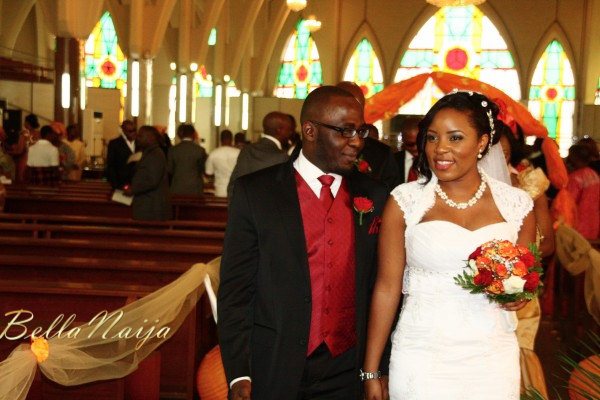 The high point of my Wedding: Looking back the high point of my wedding for me was walking down the aisle with my dad while one of my favorite songs "Na Gode" was sung live by Solomon Lange. This is my most cherished moment because my dad passed away a short while after my wedding and I'm grateful to have shared that moment with him.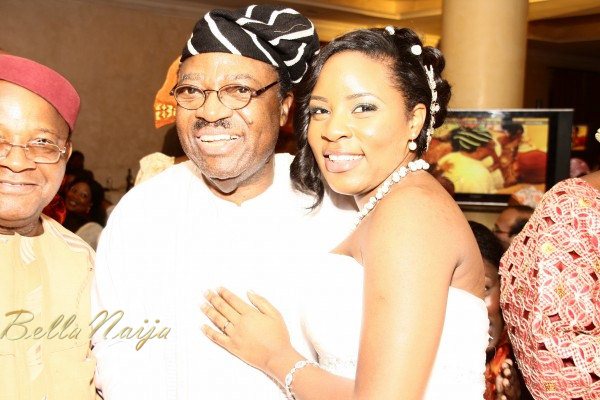 ____________________________________________________________________________________________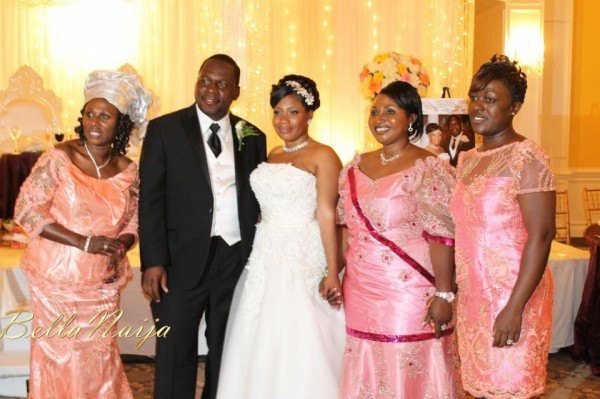 Jacqueline Sarfo
My wedding was on: 16th June 2012
My wedding was at: Christ Chapel Church & Foxchase Manor
I would not have compromised on: My dress and shoes
In retrospect maybe I shouldn't have made a fuss about: The guest list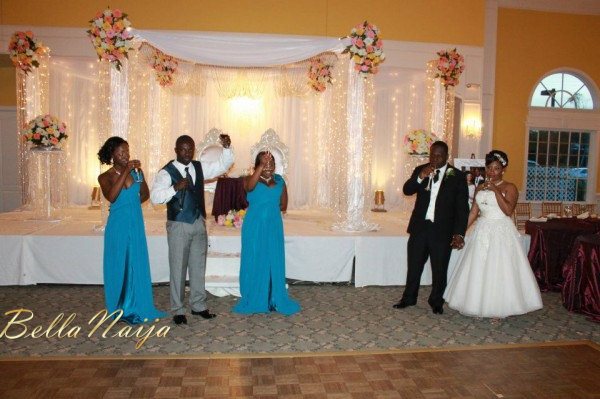 I tore my hair out when: I found out that the cocktail hour didn't start exactly at 5pm but at 5:30pm. During the entire process prior to the big day I was beyond a bridezilla. I spent hours going over the guest list, food menu, and doing a walk through with the vendors at the location of the reception (Foxchase Manor) to make sure everyone knew exactly what I was expecting. I was involved in every expect of the wedding even though I had 2 wedding coordinators and my mother. I wanted reassurance from everyone that the day was going to be perfect. On the day of my wedding it was picture perfect, we had wonderful weather in Virginia, so I was over the moon since the cocktail hour was going to be outdoors.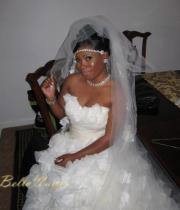 The ceremony went without a hitch so I was extremely thrilled. When I arrived at the reception hall, I became an extreme bridezilla when I found out that the guests were not offered the appetizers for cocktail hour. I called my caterer along with the staff and gave them a good piece of my mind. Now I so regret the angry call. But at that moment, I wanted everything to go perfectly so I felt my nack for being on time and starting things on time was going unnoticed. I was really upset but once everything started, I knew I had to have a good time regardless of whither it went smoothly or not. I had an amazing time at my wedding and my husband and I laughed about the hours we spent on the stress and our one regret was not thoroughly enjoying the process.
The high point of my wedding: Being announced as husband and wife.
_______________________________________________________________________________________________________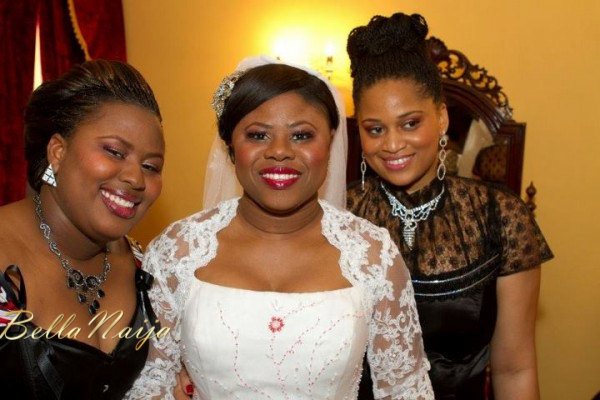 Joy Radford
My wedding was on: 22nd of October 2011 & 7th February 2012
My wedding was at: My father's house in Abuja Nigeria and Craig Y Nos Castle, Wales UK
I would not have compromised on: A traditional wedding. As I married a Caucasian, I insisted he performed all the necessary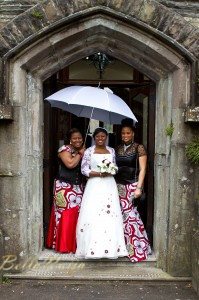 traditional rites as well as knowing my background and culture. A few of my friends tried to discourage me from doing that, predicting doom and gloom and I angrily unfriended them on Facebook for not supporting my decision. Also, I would not have compromised on good food and an open bar at the UK wedding. Everyone said we'd regret providing free drinks all night. We didn't and nobody "misused" our generosity.
In retrospect maybe I shouldn't have made a fuss about: Trying to organise the Nigerian event myself. I finally left it to my aunties and they rose to the occasion. In the UK, trying to sort transport and accommodation for my guests. It stressed me out and I was left almost £500 out of pocket as some people did not pay me back even though they promised to!
I tore my hair out when: 1. When one of my distant cousins started berating me for not buying a cow or booking a hall. I lost it and ranted for over 30 minutes about how I'd had enough and was already living with my husband to be and only came home to show respect to my family and if that's not good enough for them, I'd be  happy to take the next flight back. Everyone tip-toed round me for hours after that!
2. Also, the fact that I had to chase almost all my Nigerian guests in the UK for their RSVPs. I sent out a text threatening to uninvite anyone who did not respond to the RSVP by the end of that day. This was 3 weeks after they were due in. I got all my yesses that evening.
3. People calling me up and saying " This my friend really wants to come to the wedding" People I did not even know at all. It annoyed me no end.
The high point of my wedding: Saying our vows during the white wedding. We wrote our own vows and whilst saying it, it was as if only both of us existed at that moment. I felt special, lucky and most of all, loved. All in all, both days were fantastic and I probably will not change a thing if I could re-do it all over again.
_____________________________________________________________________________________________
At BellaNaija, we wish Dooshima Oyewole, Jacqueline Sarfo and Joy Radford a happy married life. May laughter never depart from your lips. We always welcome brides who want to showcase their weddings on BellaNaija because we LOVE weddings and we don't discriminate against culture, or religion. So ladies, please send your beautiful, high resolution photographs to us; weddings (at) bellanaija (dot) com.