We love love love Northern Nigerian weddings! The culture, the colours, the multi-city ceremonies, the celebration of families and love. Samira Idris Ibrahim and Mustapha Ma'ieka Mohammed was beyond a dream wedding!
Experience it here on BellaNaija Weddings!
Samira & Mustapha Met
Mustapha first spotted Samira in 2000 at a party in Zaria, even though the beautiful bride doesn't remember seeing him that day, he must have made a mental note that this was his future wife. Over the years they saw each other in London and in Abuja but it wasn't until 2006 that they became friends then in 2010 – ten years after they met for the first time, the couple decided to get married.
A Proposal to Remember
Here is the twist that we LOVE, Samira and Mustapha's wedding story is far from traditional or the average. It was a very chilled afternoon, like any other day…the topic came up randomly during one of their usual everyday conversations. They discussed it and jointly decided to get married. The bride chose her engagement ring herself which according to her "was fantastic as I selected exactly what I wanted" . Yes Boss!
Samira & Mustapha's Dream Wedding Journey
Samira and Mustapha's wedding journey took them from Abuja to Minna and back to Abuja. At her Kamu ceremony, the stunning bride was surrounded by her family and friends as she was adorned with henna and then presented in her angelic all-white outfit encrusted with Swarovski crystals. The groom, Mustapha along with his family and close friends embarked on a journey to Minna where the Daurin Aure marriage ceremony was completed at the Emir's Palace.
It was time for everyone to celebrate in grand style at the wedding dinner hosted by the bride. Peach and gold were the colours of the day for the glamorous event. Exquisite peach roses bloomed all around while crystals sparkled as Samira arrived with her bridesmaids. For the cocktail hour, she wore a purple, silver and navy blue French lace dress. Samira's dress was a modern interpretation of a classic and conservative dress. The use of silver Chantilly lace around the neck, arms and back gave the bride a demure yet very up-to-date look.
As she and her husband danced into their reception, the bride had been transformed once again, this time in a pearl encrusted baby pink and silver French lace dress. She looked amazing in her elegant traditional wedding look. The groom looked regal in his classic Babariga as he smiled all through and admired his beautiful bride. The couple along with their guests thoroughly enjoyed the thrilling event, they feasted a delicious array of dishes including the sugar crystal encrusted 5 tier cake with layers of red velvet, chocolate fudge, vanilla, marble and carrot and then ended the night was a performance by Nigerian superstar Wizkid.
Looking lovely in blue, it was an emotional event at Samira's Kai Amarya as she said goodbye to her family and was warmly welcomed by her new family. That night, it was time was everyone to literally let their hair down and party at the wedding dinner hosted by the groom. Showstopping does not begin to illustrate how amazing Samira looked in her dazzling red sequin dress while Mustapha was very handsome in his sleek black suit. It was a perfect finale for Samira and Mustapha's wedding celebration!
BN wishes Samira and Mustapha a wonderful life together as one.
***
~ Photography: Shollots Studio  | Studio 24  | Aisha Augie-Kuta Studios
***
Kamu – Abuja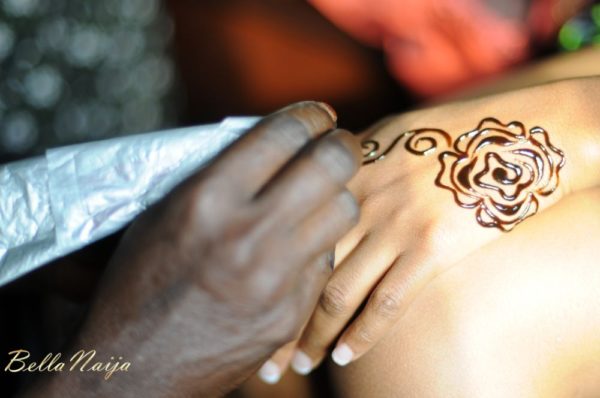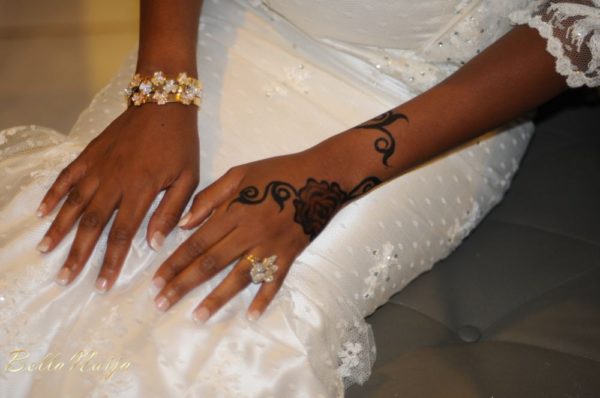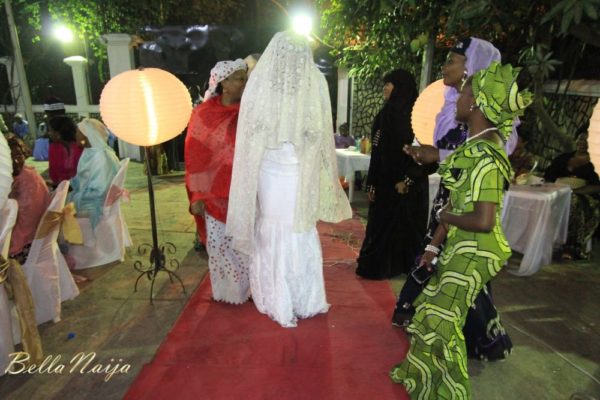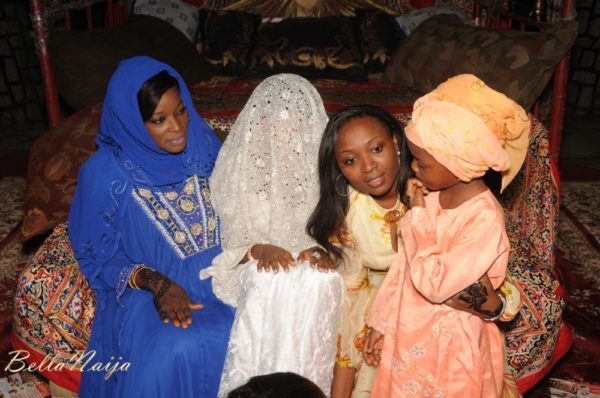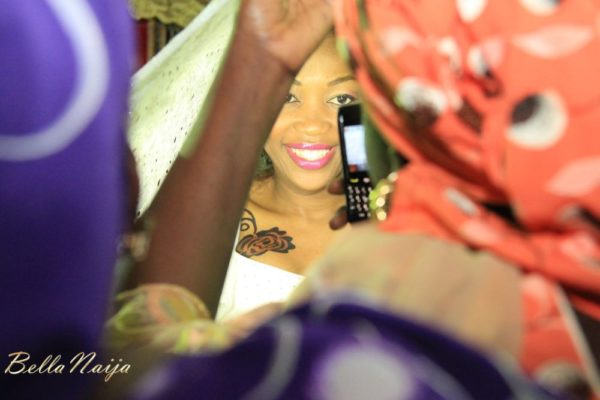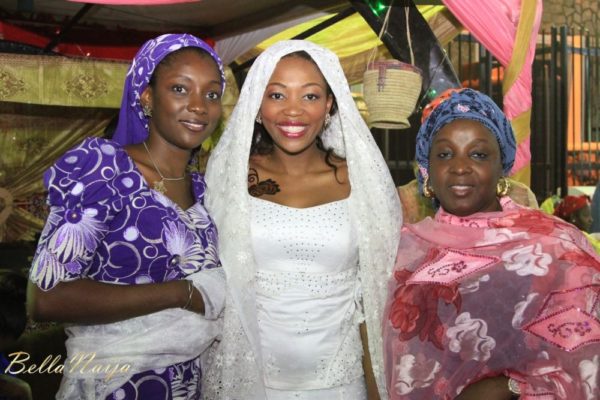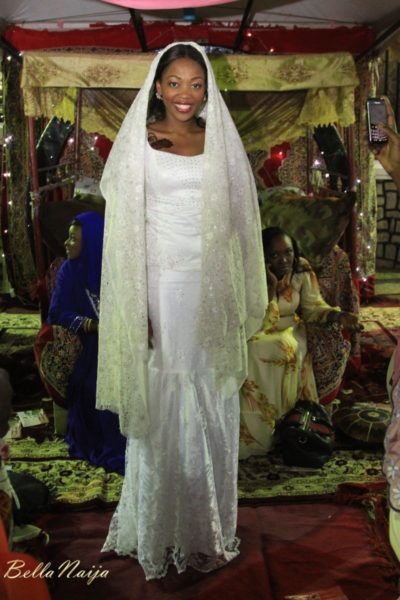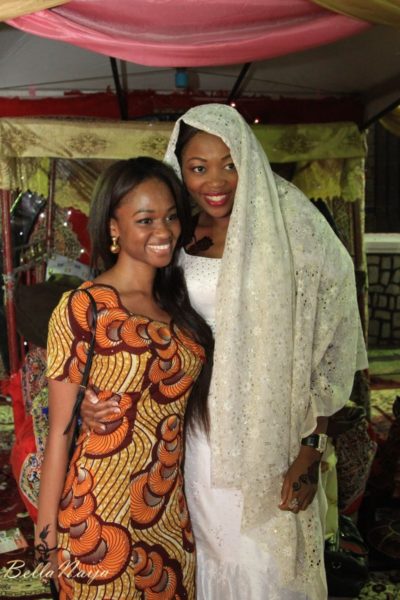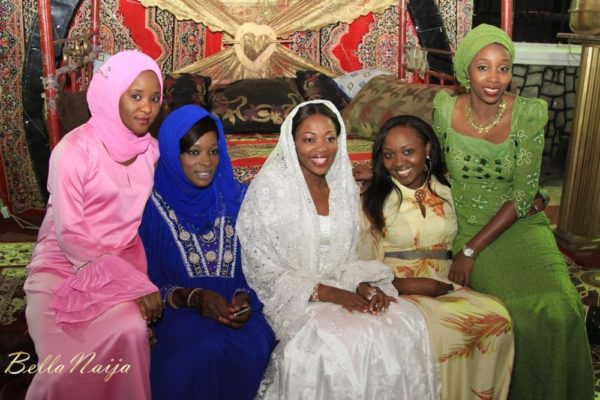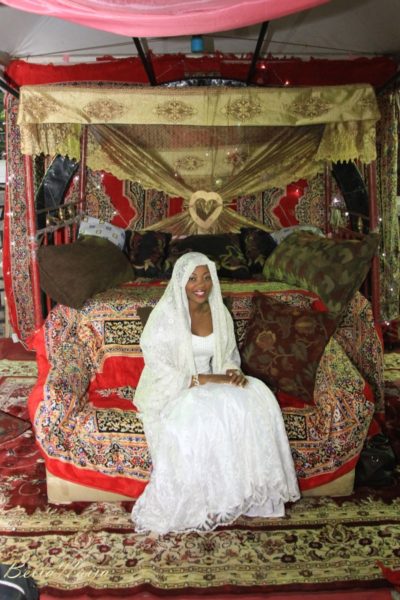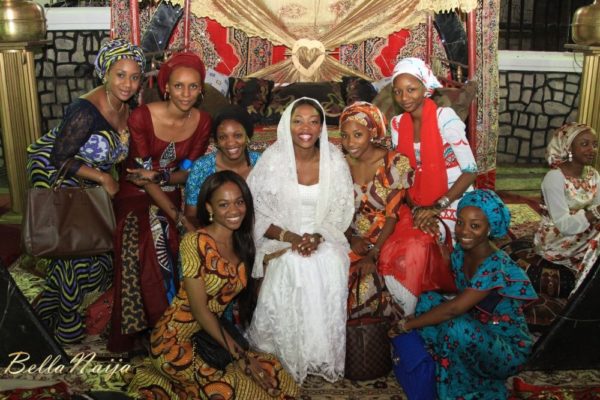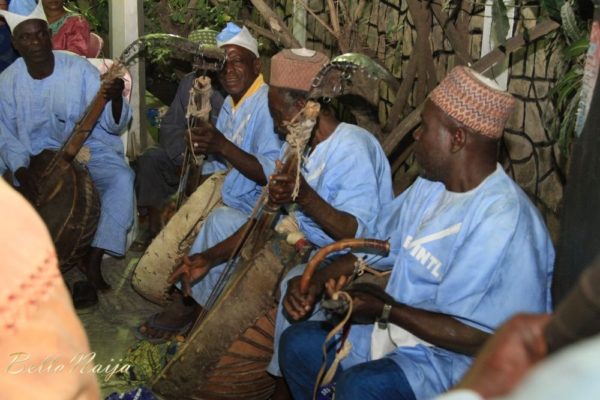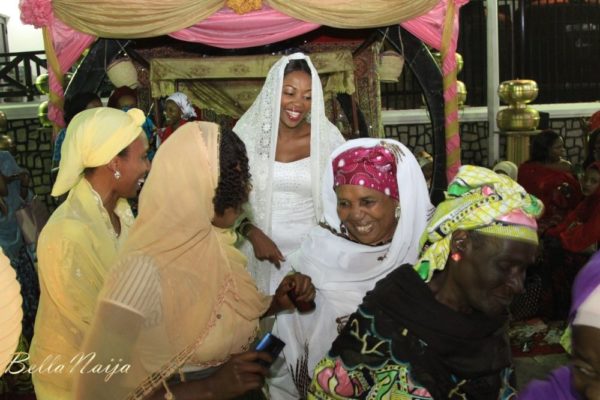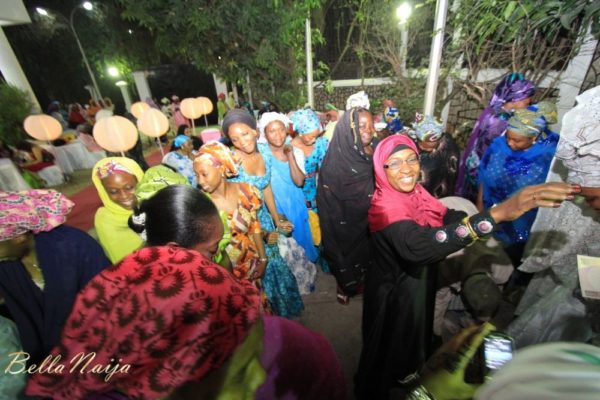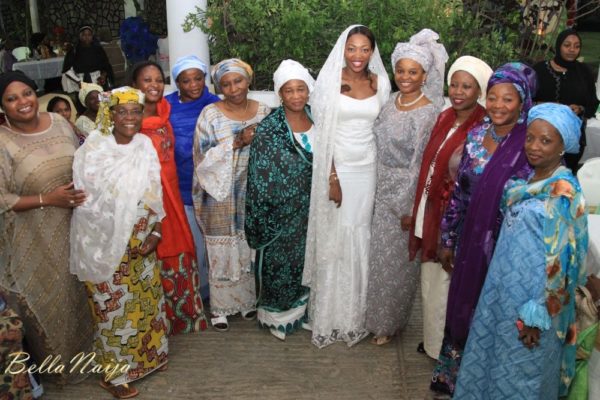 Daurin Aure – Emir's Palace in Minna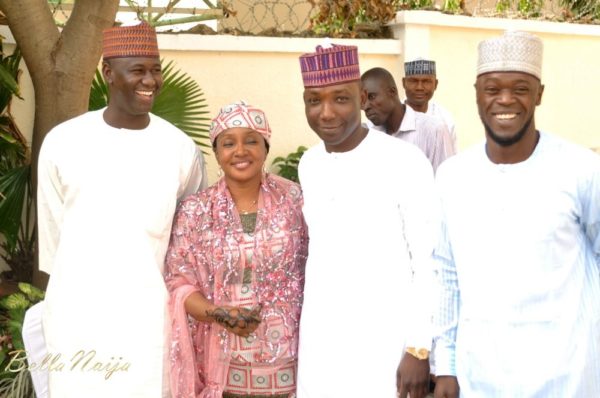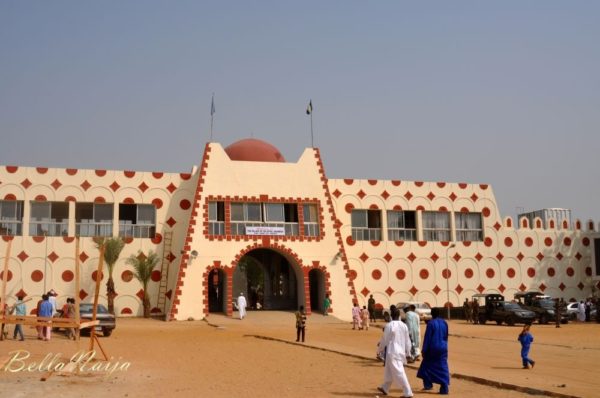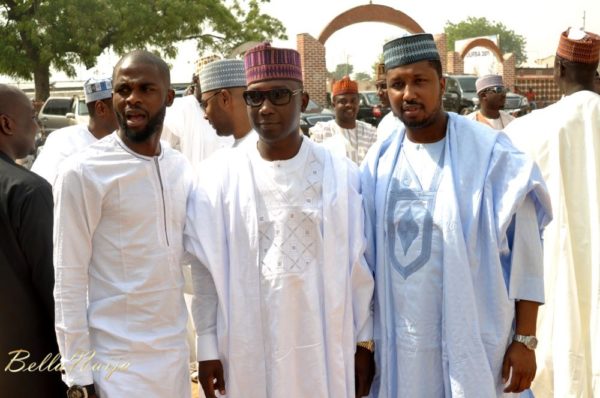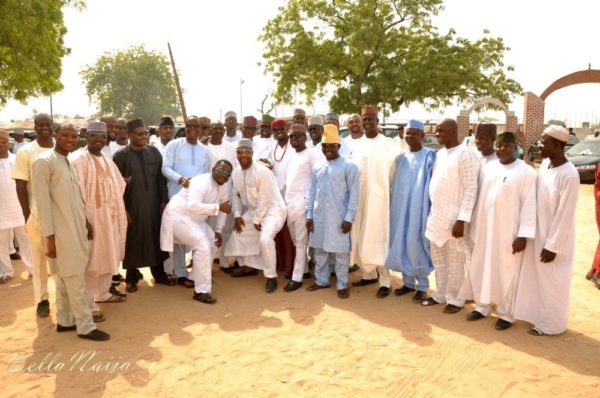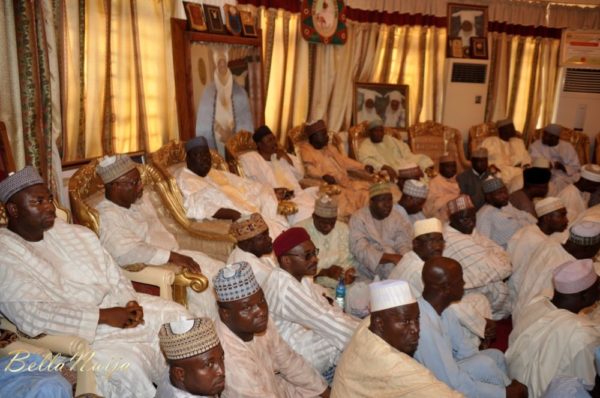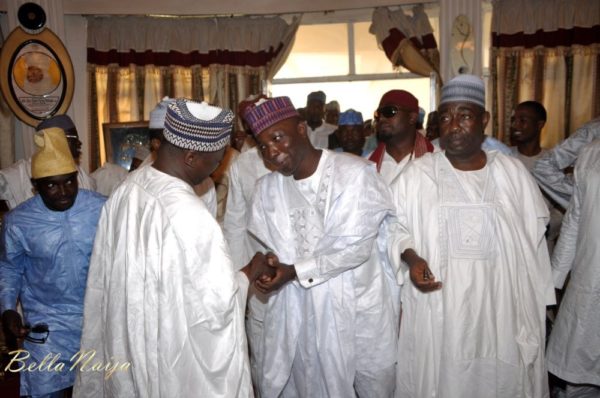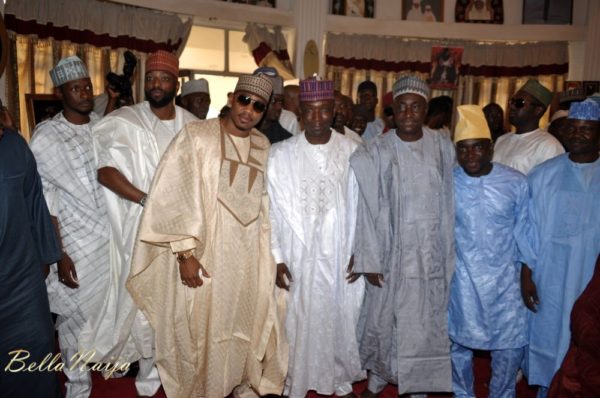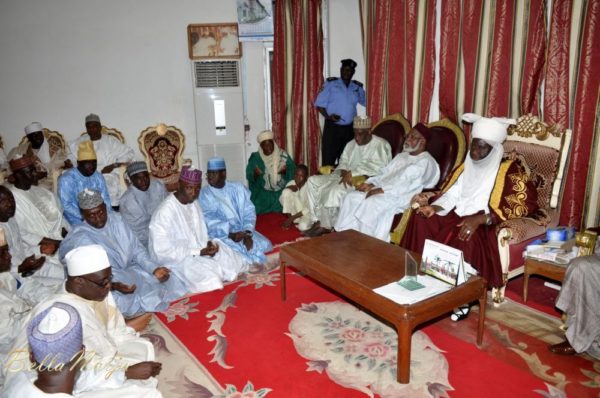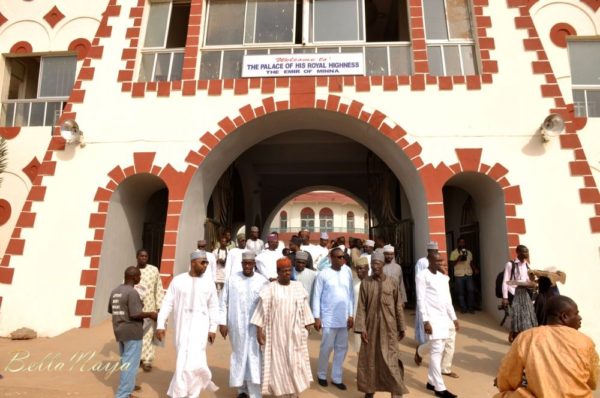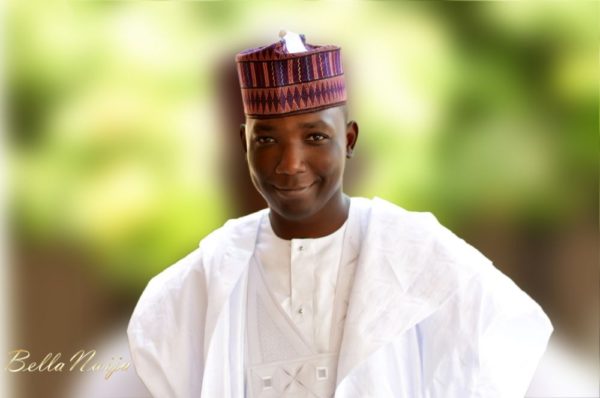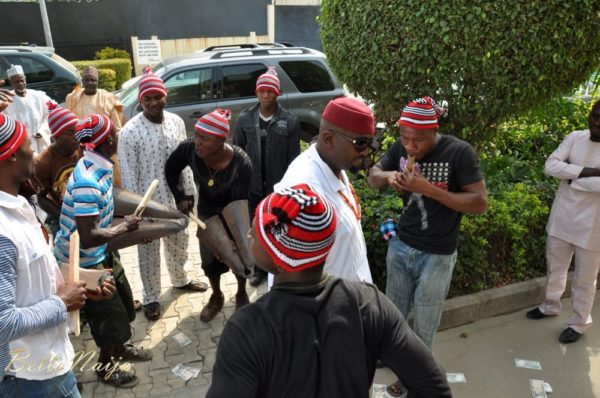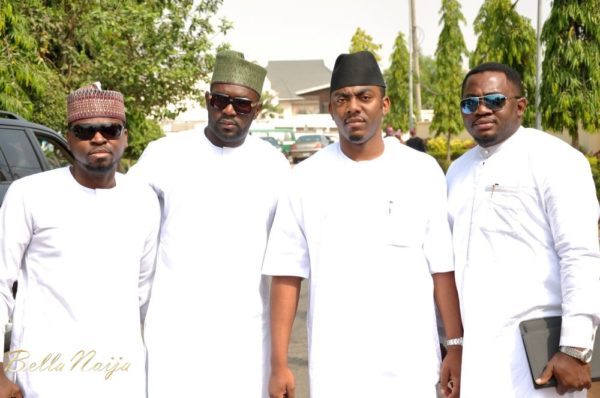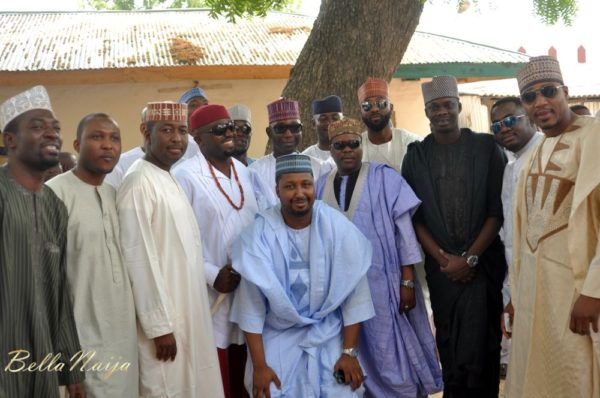 Bride's Wedding Dinner – International Conference Centre in Abuja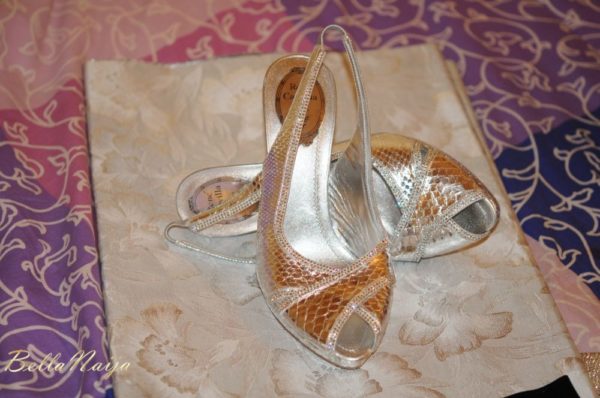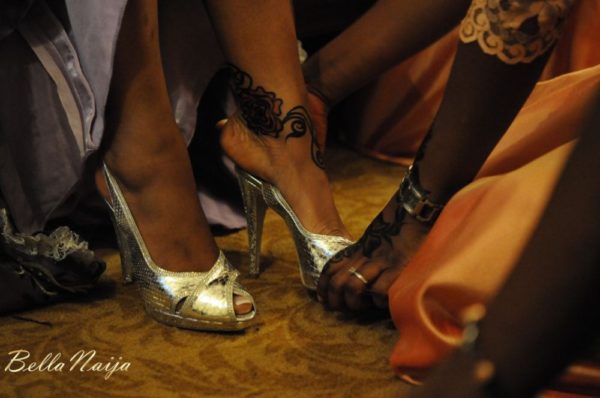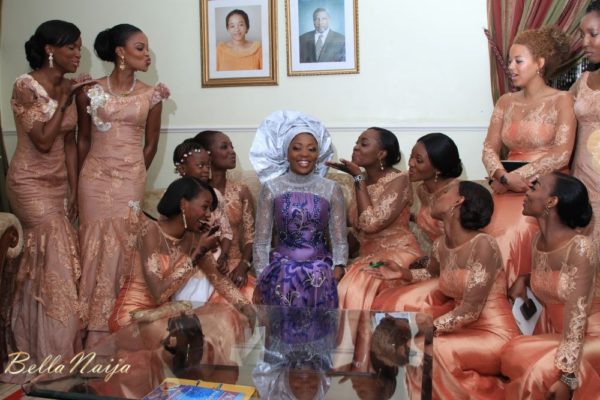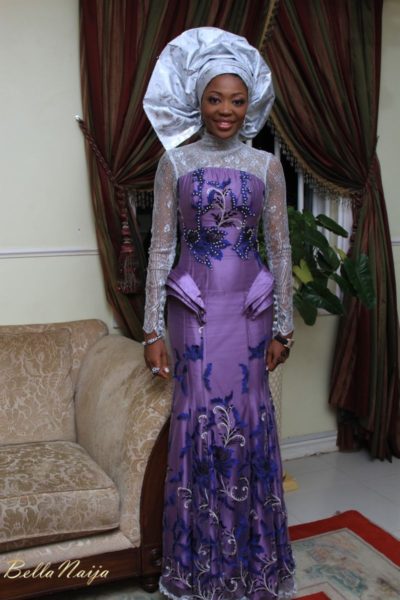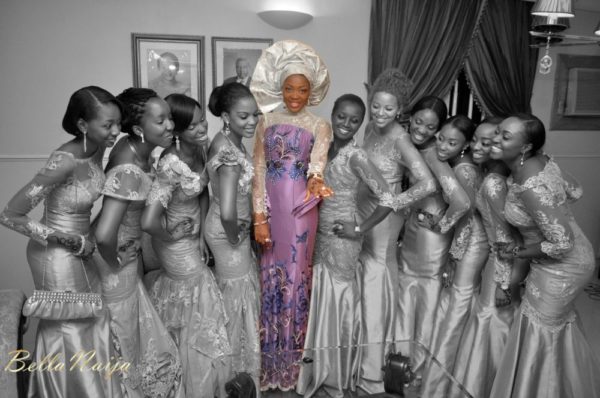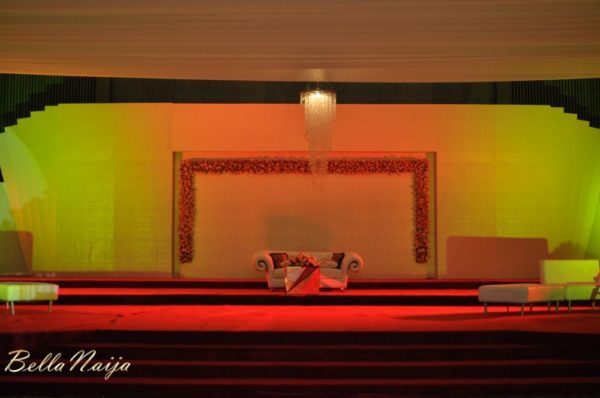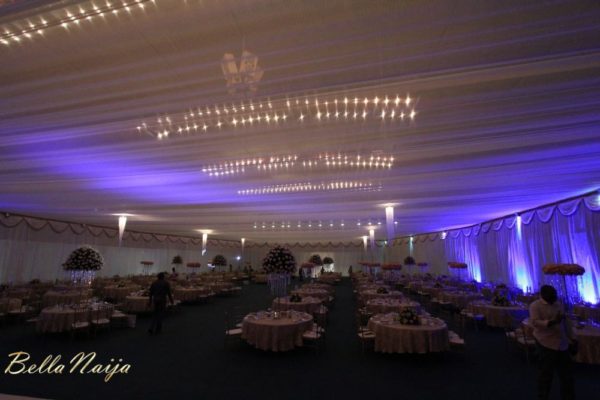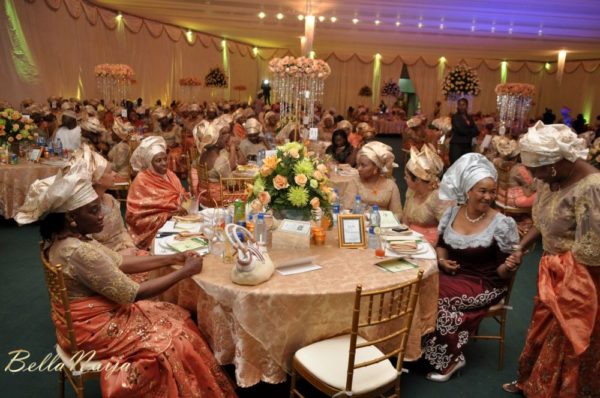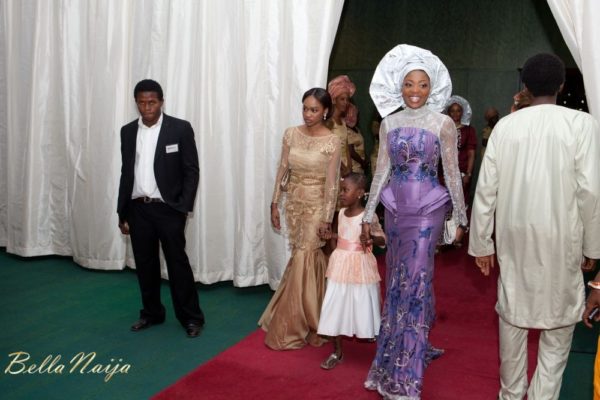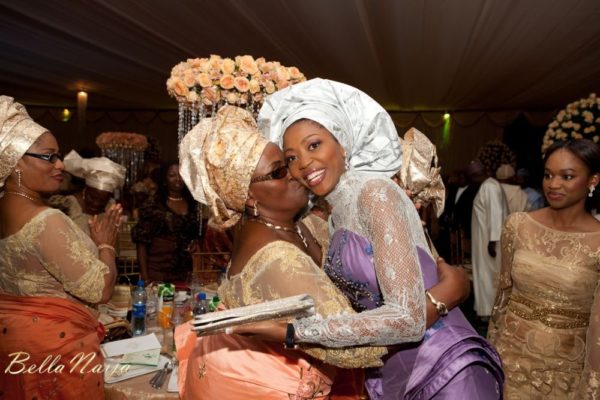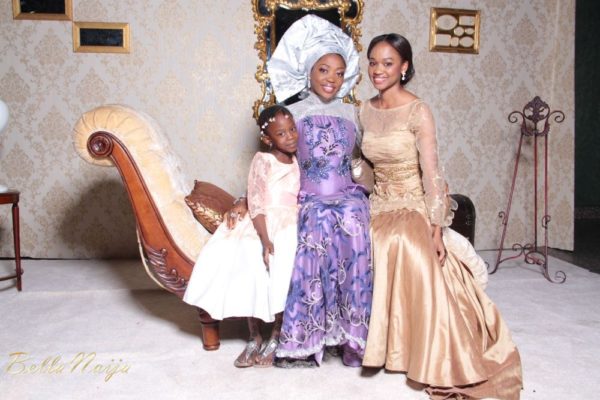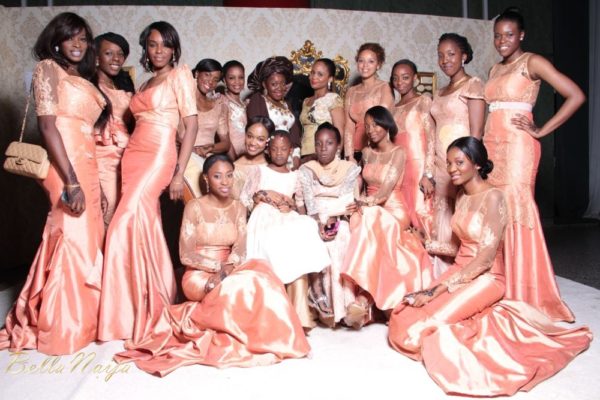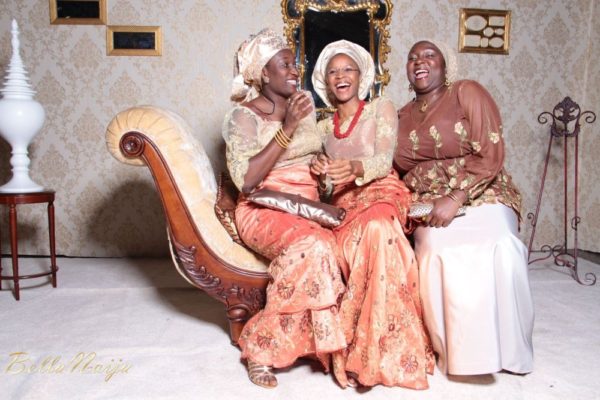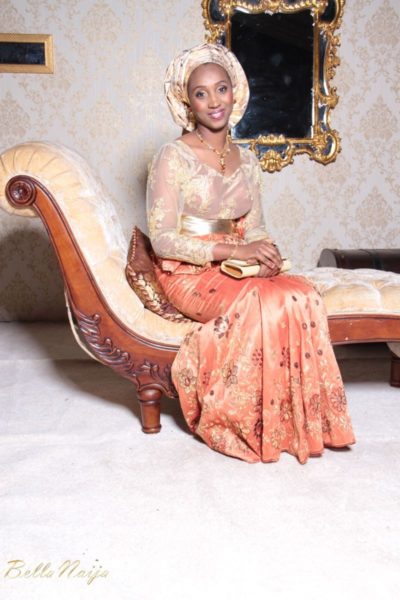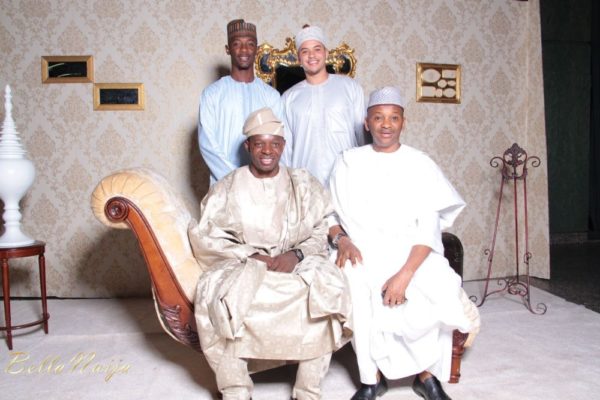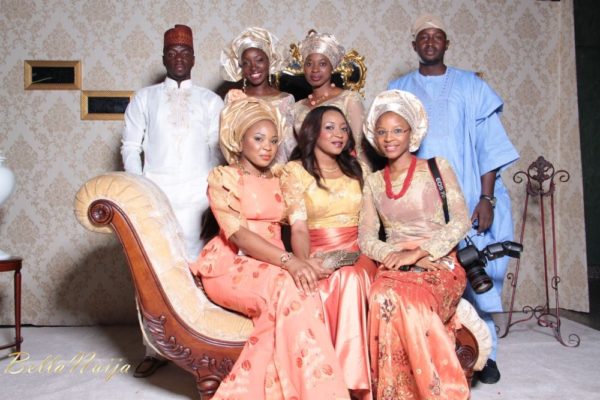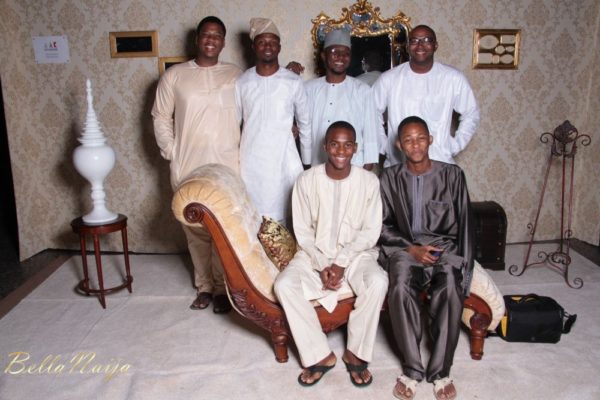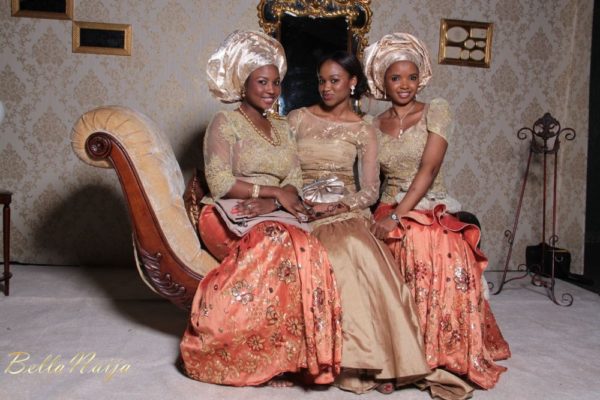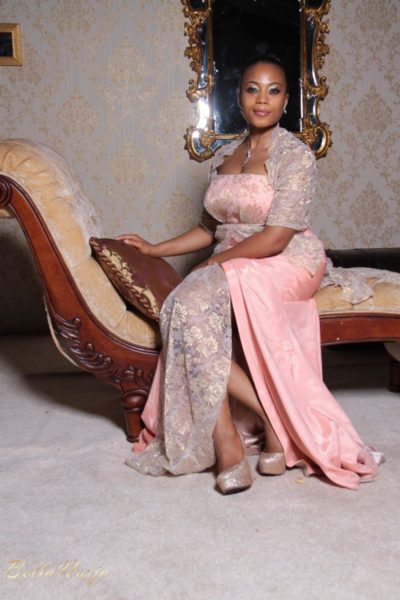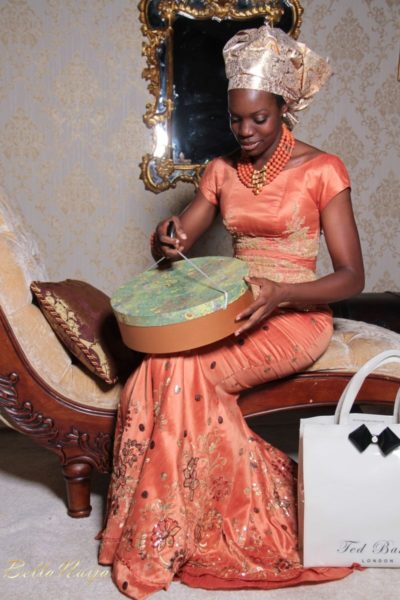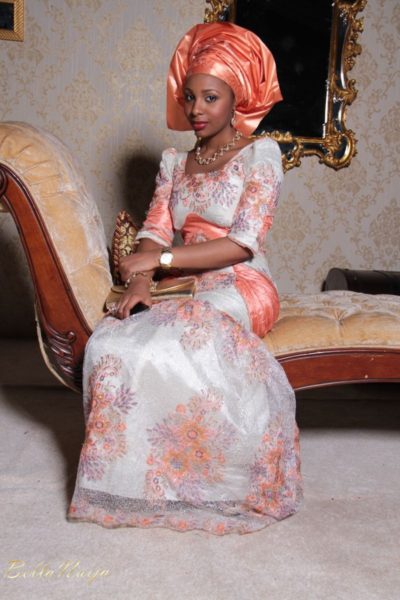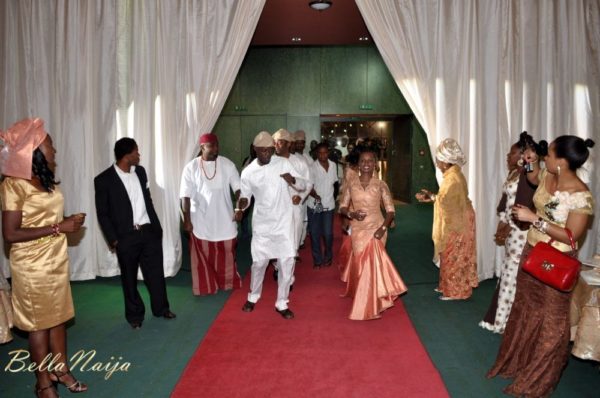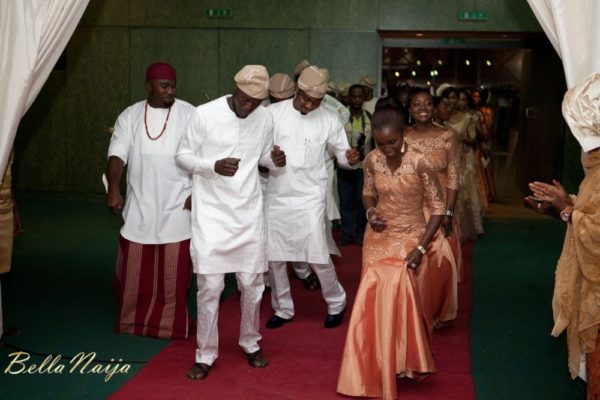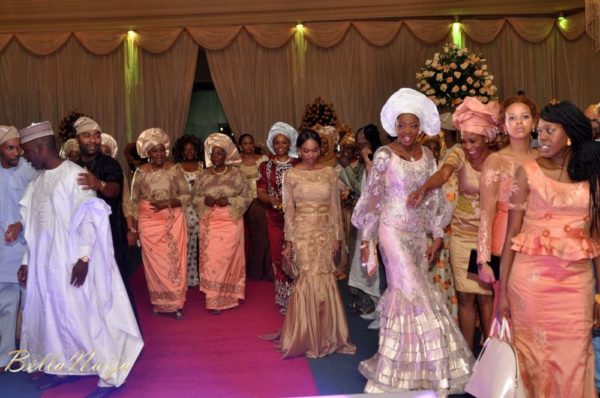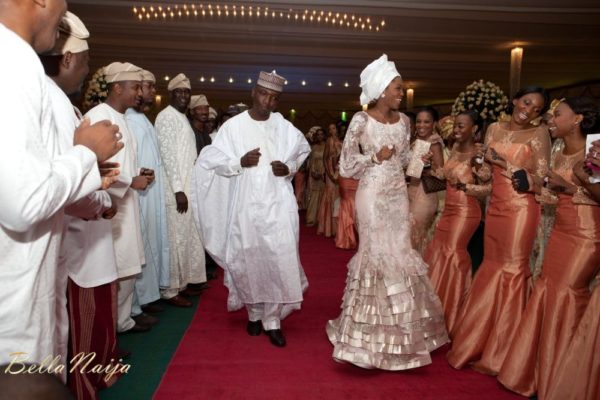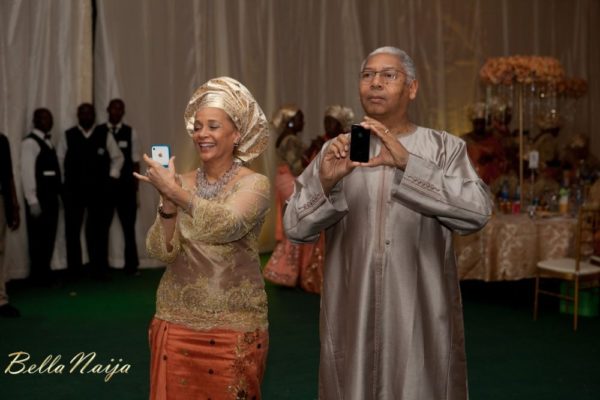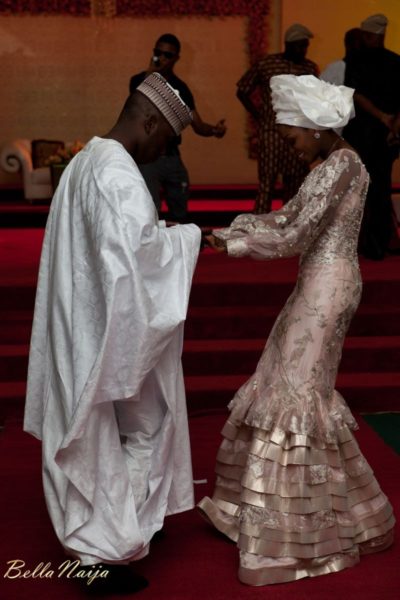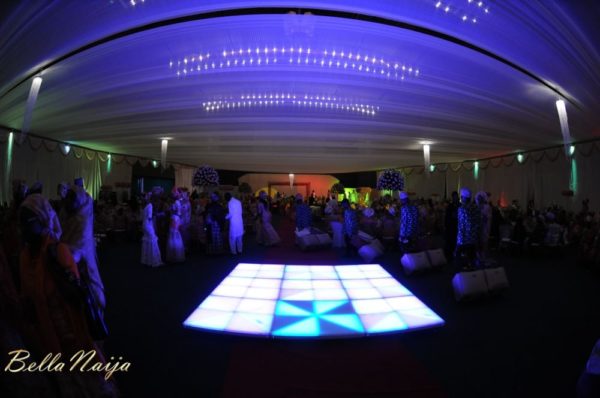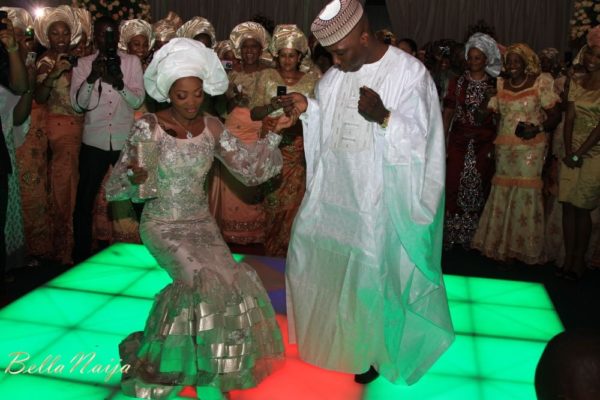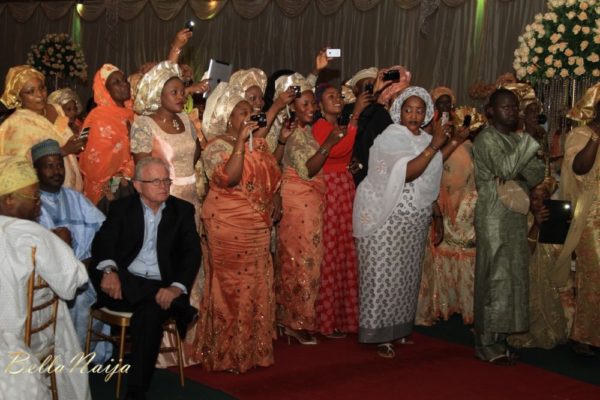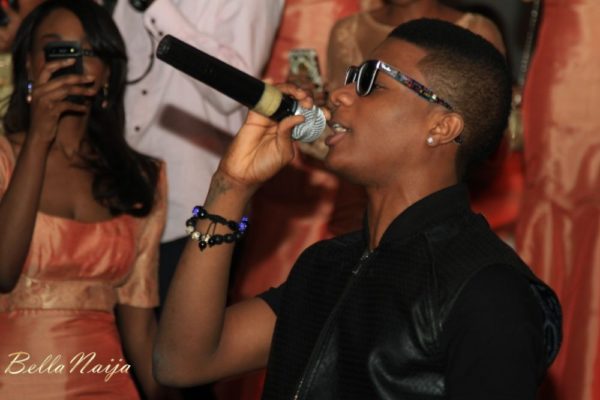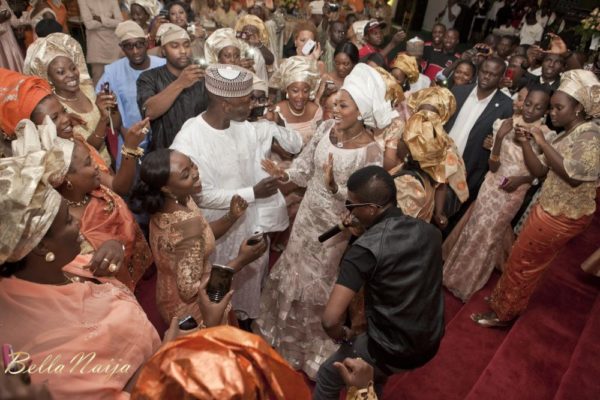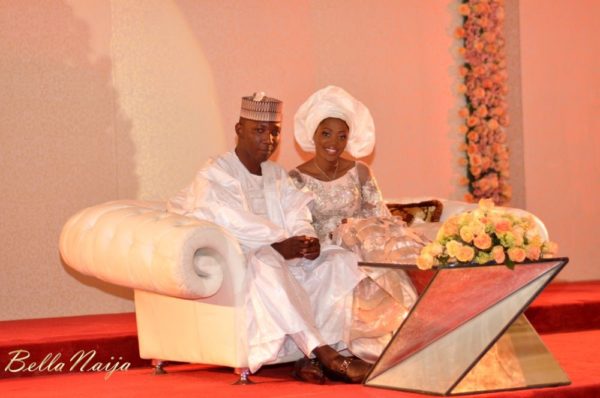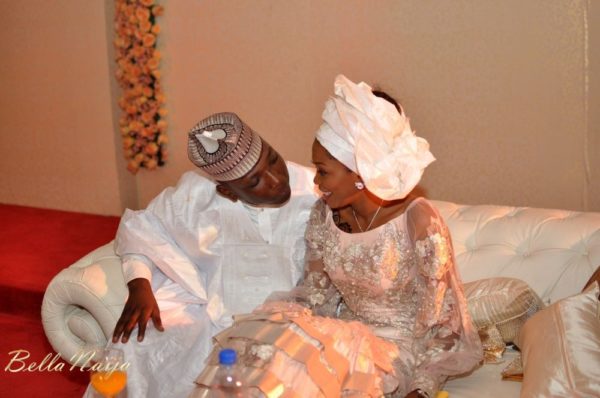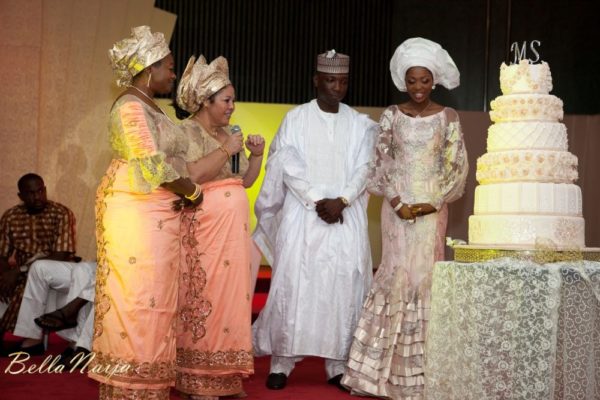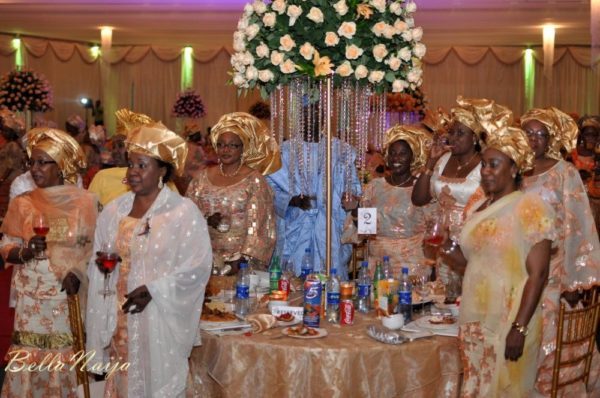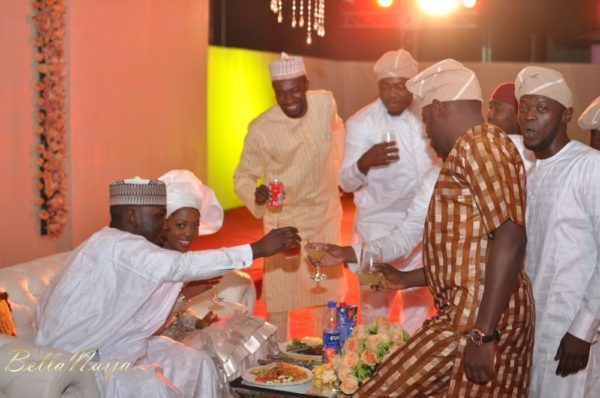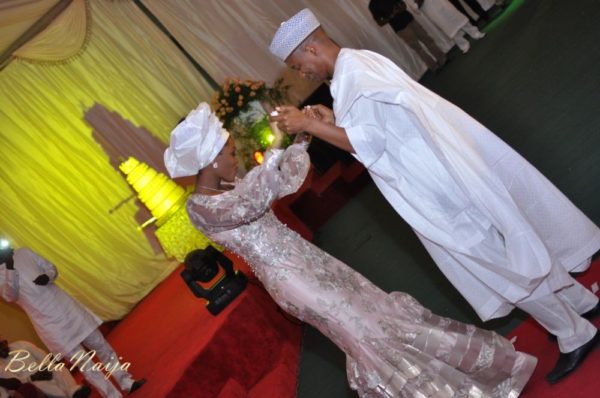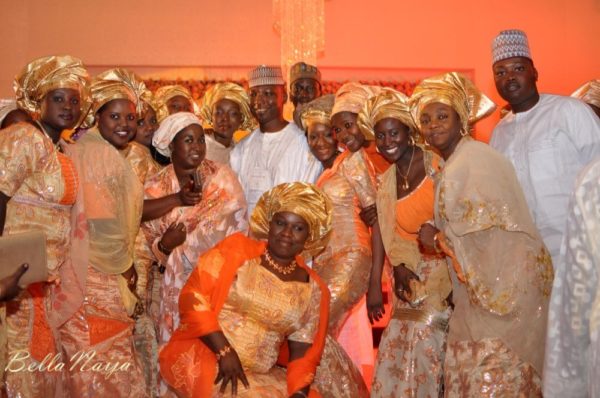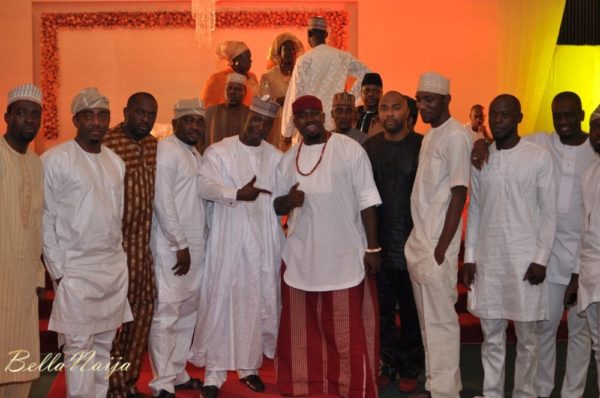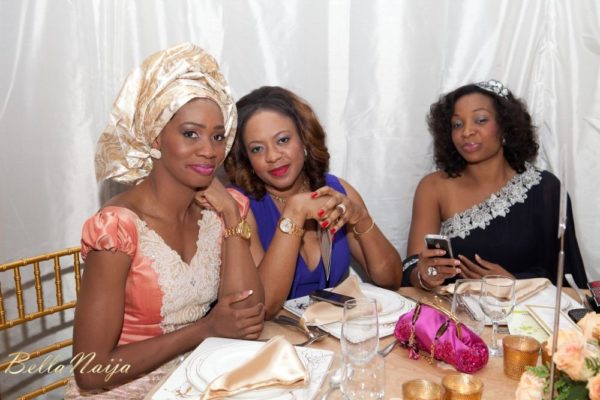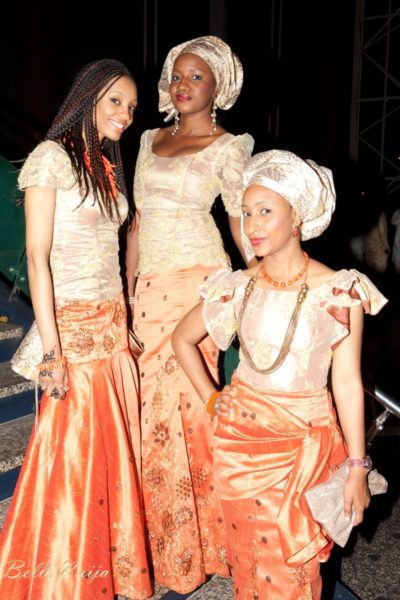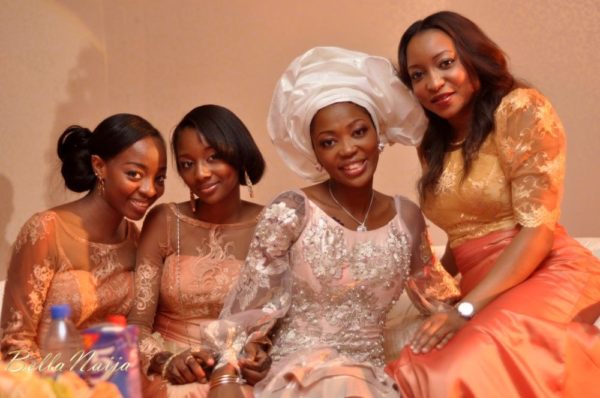 Kai Amarya (Send off for the Bride) | Wanke Ango (Send off for Groom) – Abuja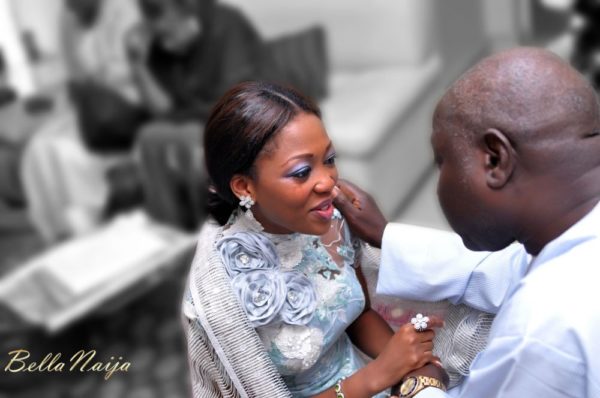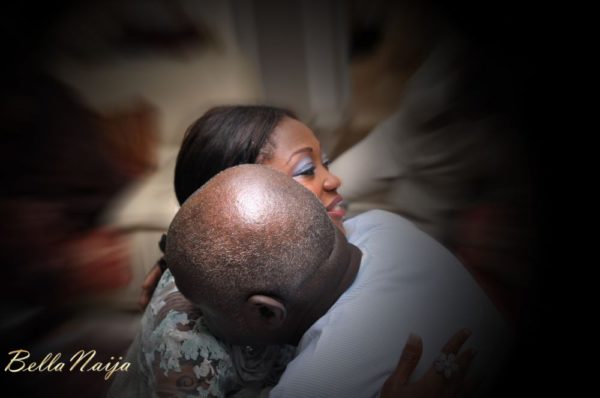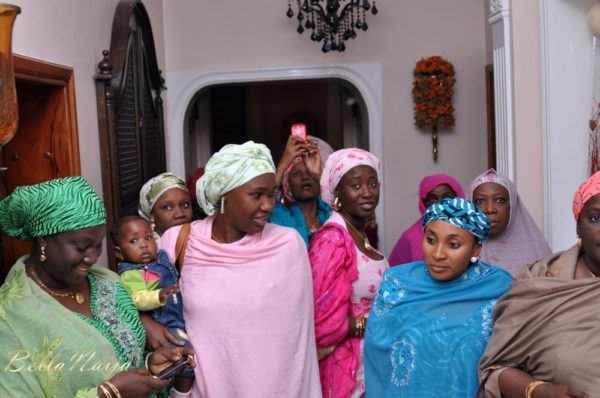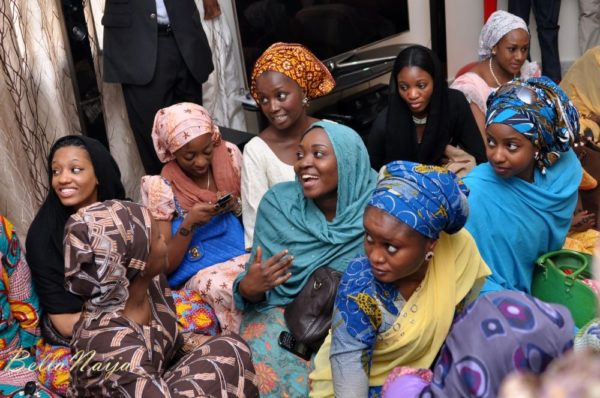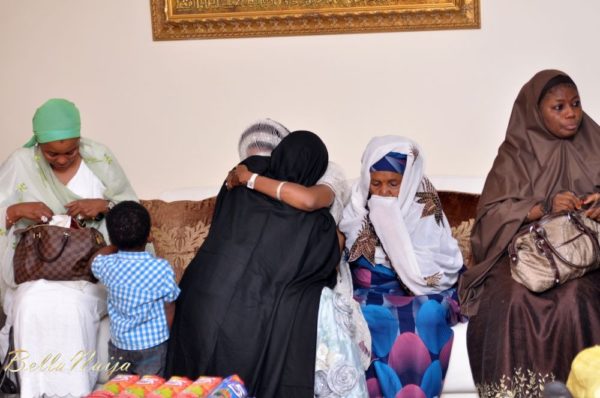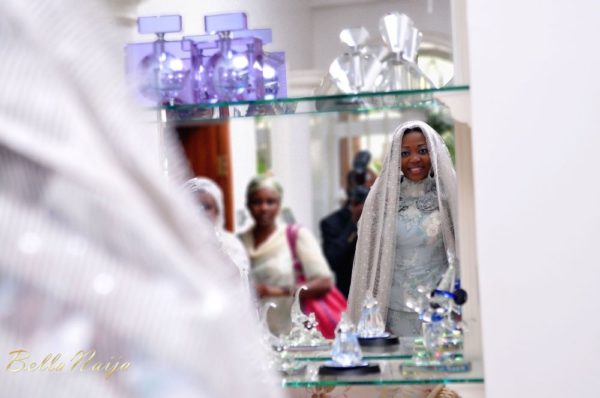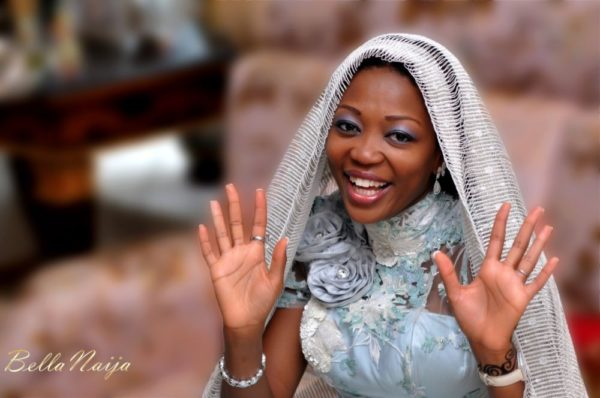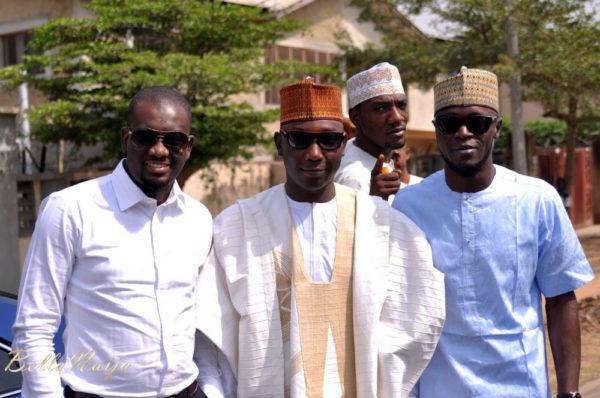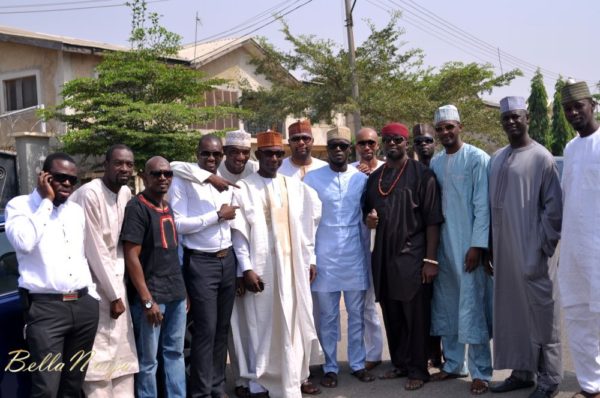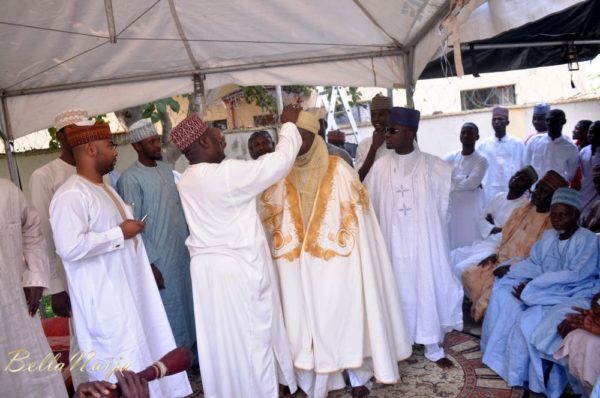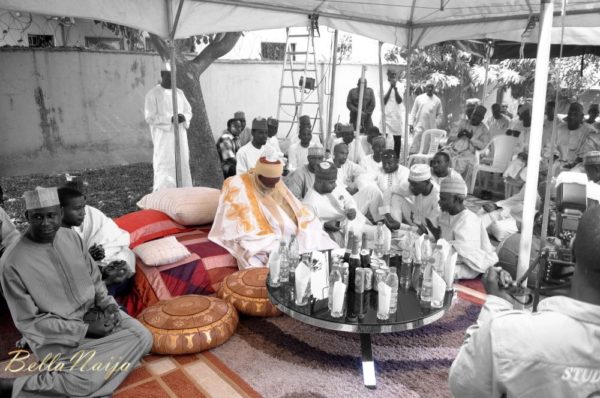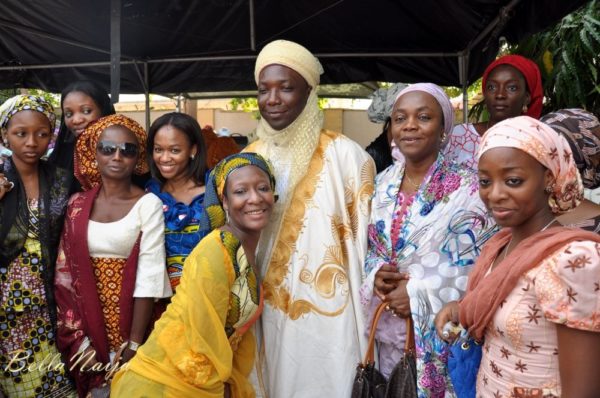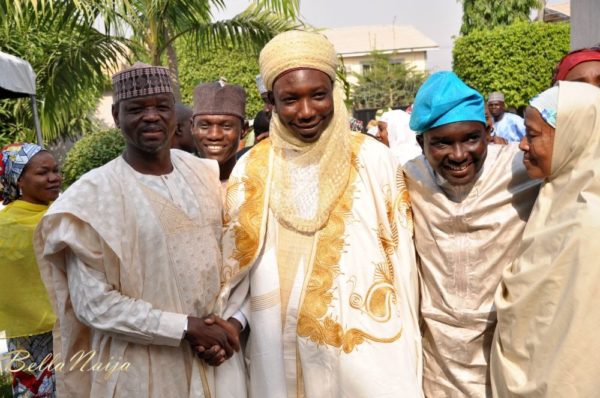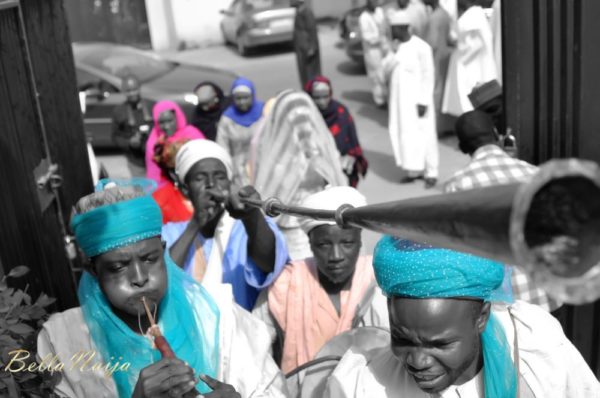 Wedding Dinner hosted by the Groom – Blue Velvet Marquee in Abuja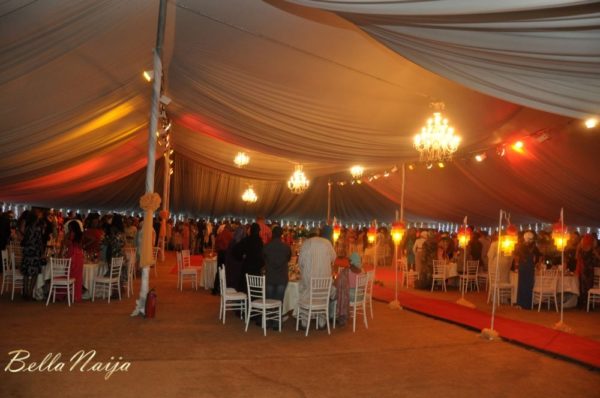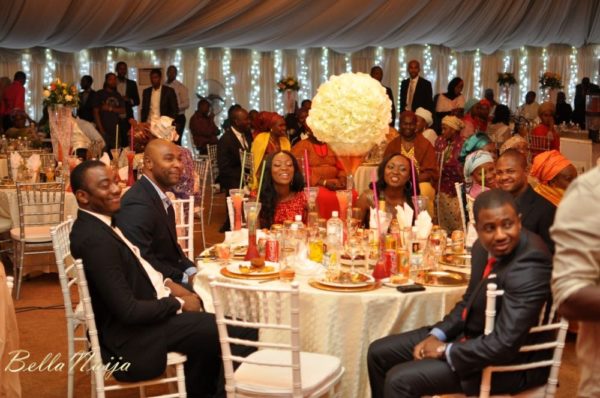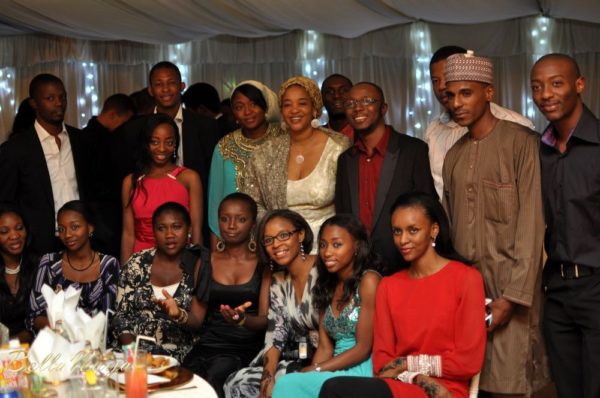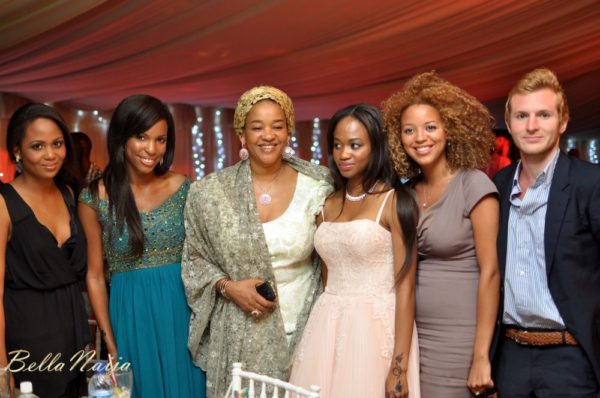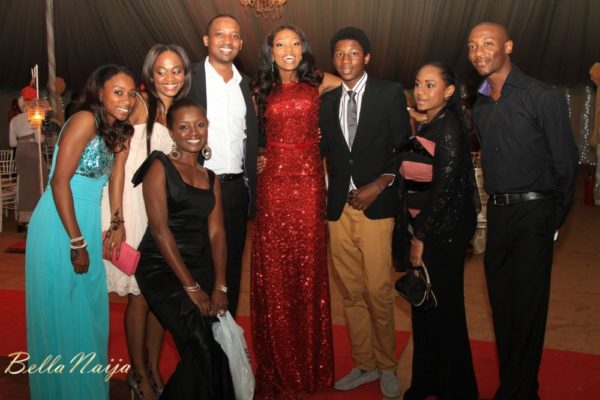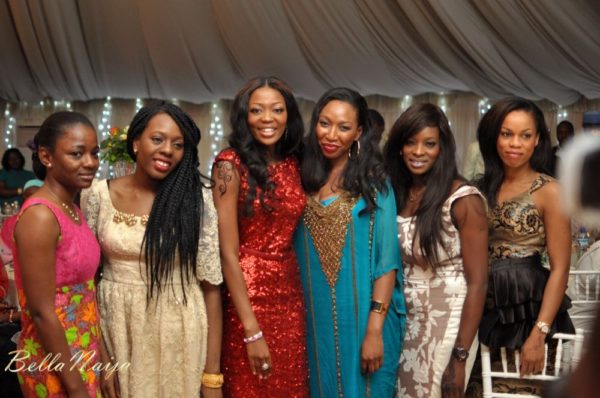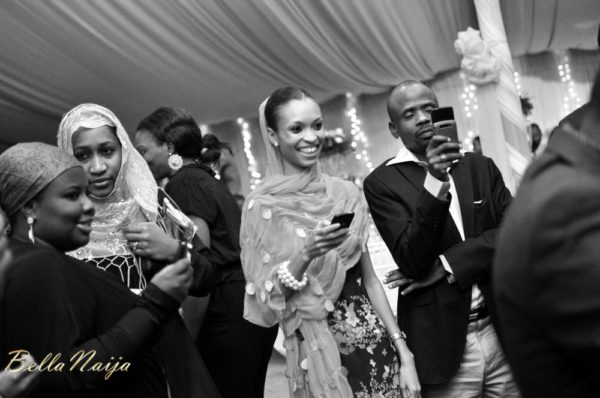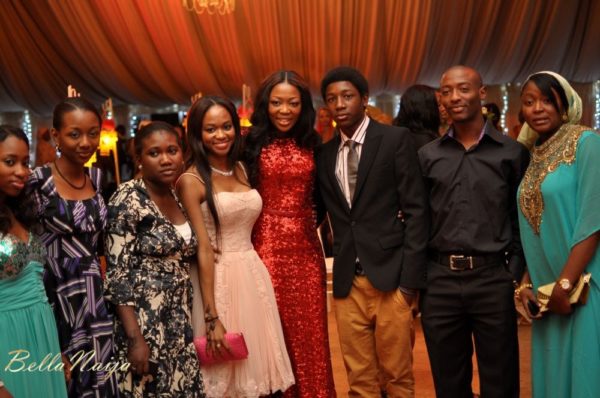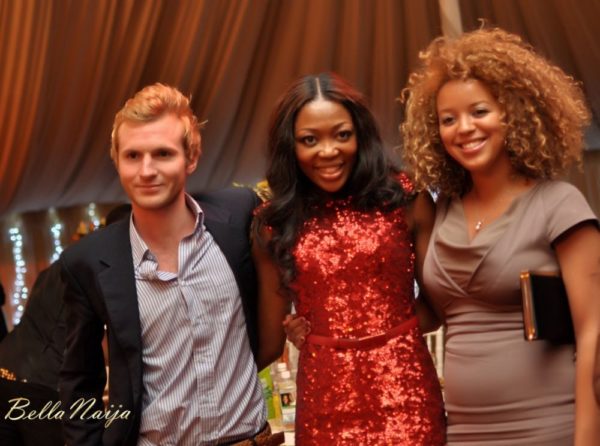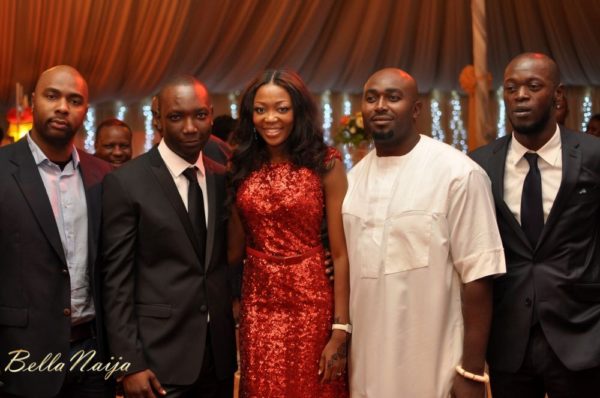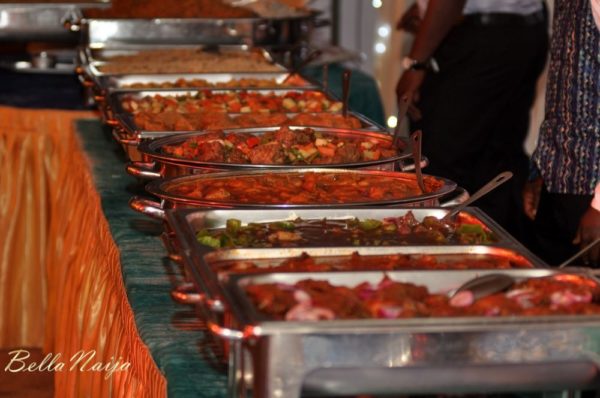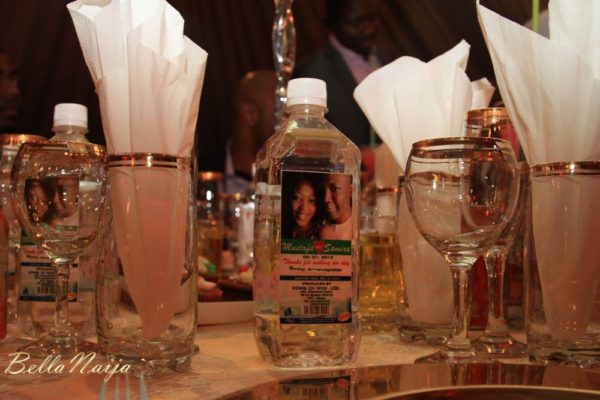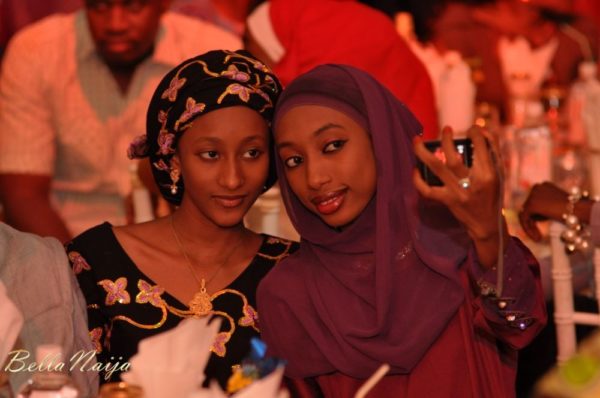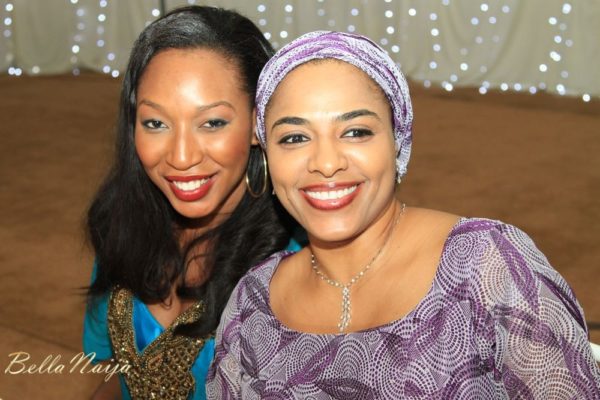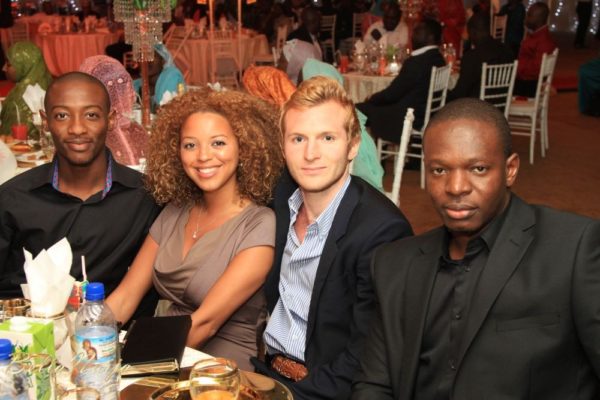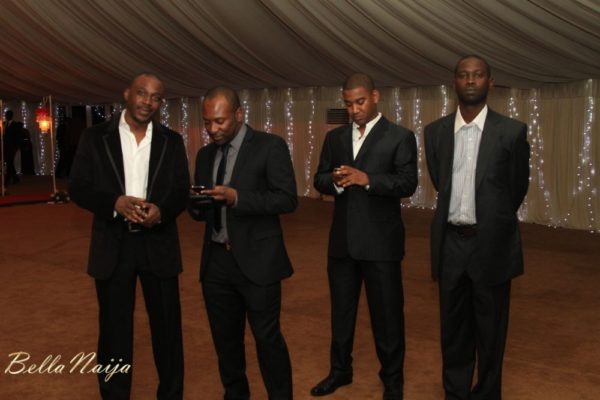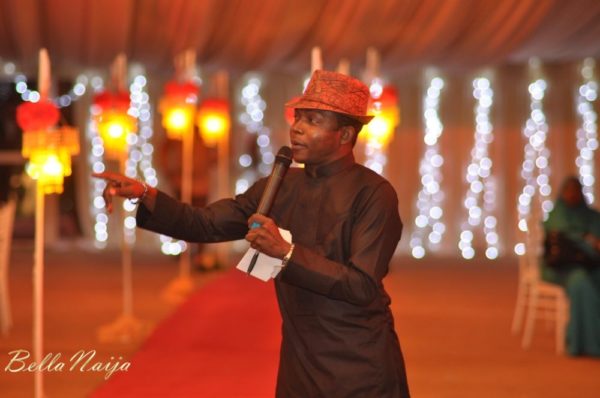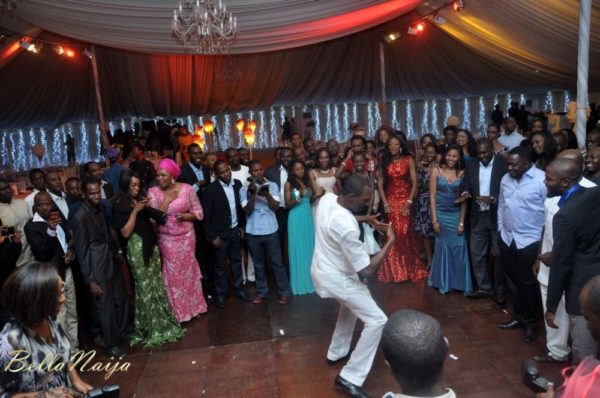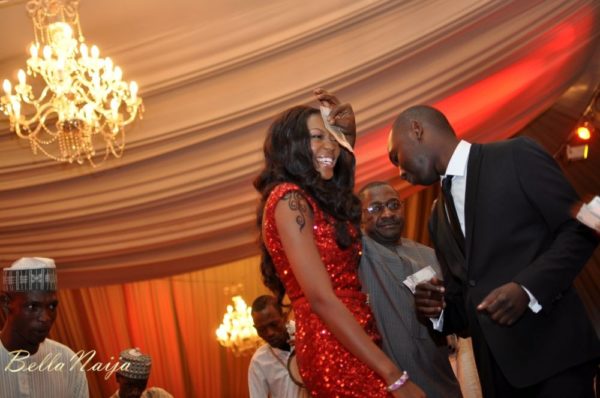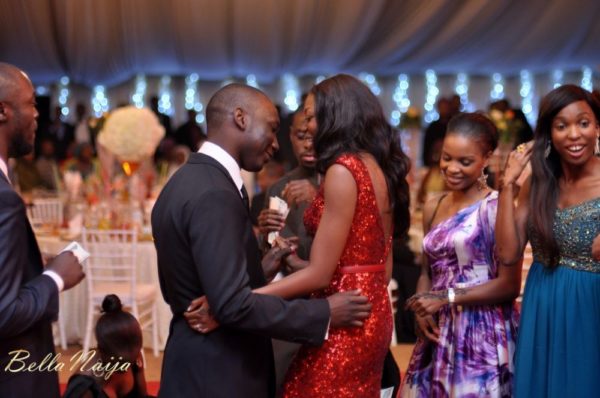 ~ Photography: Shollots Studio – http://www.facebook.com/pages/Shollots-Studios/61745338316 | Studio 24 – http://studio24nigeria.com | Aisha Augie-Kuta Studios – http://www.aishaaugiekuta.com
Vendor List
Nails for Bride and Bridesmaids: The Nail Bar – http://www.thenailbar-ng.com/
Makeup: BM|Pro
Hair for Bride and Bridesmaids: Jane for Spring Spa
Kamu – White Skirt & Blouse: Ndidi
Bride's Dinner – Purple, silver and navy blue French Lace Dress: Odio Mimonet
Bride's Dinner – Baby pink and silver French Lace Dress: Odio Mimonet
Kai Amarya – Skirt & Blouse with blue rose detailing: Belle Fille by Valerie Davies
Groom's Dinner – Red sequin Dress: Aldannat Couture
Groom's Baban Riga: House of Farrah
Bridesmaids Dresses: House of Farrah | Belle Fille by Valerie Davies
Wedding Cake: Dalema Bakery, Kaduna
Food: Fantasia, Kaduna
Drinks and Desserts: Dalema Bakery, Kaduna
Flowers: Jemima for Gethsemane Nigeria
Photo Studio Decor: Afnan Decor
Cupcakes: Cupcake Cutie