BN Inside Scoop of Mildred Okwo's Movie "The Meeting": Q & A with Singer & Actor, Femi Jacobs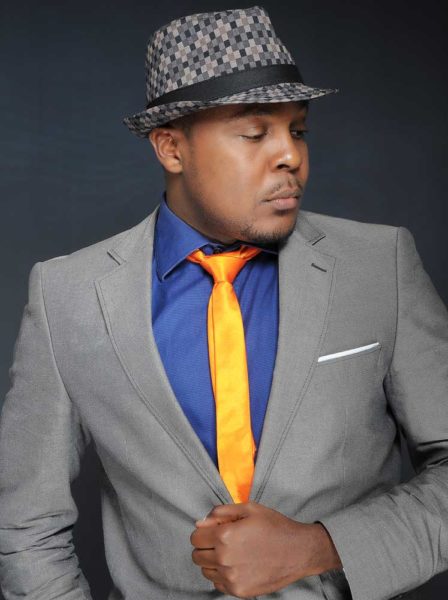 At BellaNaija, we're excitedly looking forward to the 19th of October when Mildred Okwo's romantic comedy, The Meeting, will be premiered in Lagos! We caught up with the man playfully dubbed as 'The Master of Many Trades", Femi Jacobs  and we asked about his role on MNet's Tinsel , Nollywood and his upcoming movie, The Meeting.
Q: Tell us a little bit about yourself and your background?
A: Femi Jacobs is a mass communications graduate, a former banker and marketing communications professional, recording artist and now an actor. Not a jack of all trades, but a restless creative soul. He is a Yoruba,Christian man, originally from Osun State in Southwest Nigeria. A lover of solitude &  a voracious reader. He can be very intense and sometimes unpredictably frivolous.
Q: From award winning gospel artist, blogger, marketing communications expert to Nollywood actor – let's begin with Tinsel. How did you get involved?
A: I was rounding off shoot of the drama series Tango for my church in 2008 as the lead actor when the director Solomon McCaulay called me aside and, among other things, asked me to consider acting full time. I had also been cast as lead in their 2006 feature Choices directed by Don Pedro Obaseki.
He said he had a few productions coming up and he would like me to also try out for a new soap opera by MNet. I remember dismissing him because I honestly thought I was just a local champion. About three months later, he actually talked to the Tinsel producer about me, then gave me his number and told me to go see him. I eventually went. I was auditioned that day and was offered a role 3 days later. It was supposed to be a three-scene role but we have been on it since 2009 until now.
Q: Tell us a little about your character in The Meeting?
A: The joke is on Makinde Esho through out the film. After he lost his wife in tragic circumstances, he shut himself up in his work and his kids, almost totally oblivious to what was going on in his world, much less in the bureaucratic world of government workings. A downsizing at his firm forces him to collide with this world for the first time.
Q: The Meeting is introducing you to the big screen. Coming from a sitcom background, how did you get involved in a Nollywood production and what made you decide to do an audition for a cinematic movie?
A: I got comfortable on Tinsel as time went on and I really began to connect with the character (Eddie, a criminal lawyer). It was the biggest role I had then in film or television so I poured myself into it. Soon enough people began to encourage me. A colleague had told me about a movie audition coming up, to be produced by Mildred Okwo and Rita Dominic, and that she had in fact given Mildred my number. Soon afterwards I was on the phone with Mildred and she mentioned that she'd seen me on Tinsel. I was invited for the audition and it wasn't a struggle to decide to go.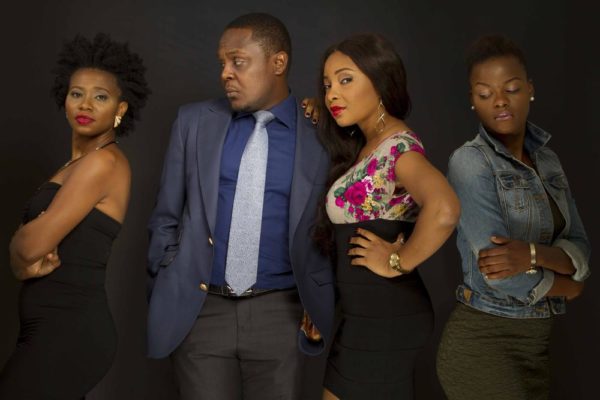 Q: What is your take on working with Rita Dominic for the first time?
A: My character interacts mostly with Rita Dominic who plays Clara. Clara was a live wire. She was the bridge between my character and his dream of a meeting with the minister, a typical bureaucratic fortress. Her interpretation was at first brutal, then total, and it drew out my character's indignation and frustration. It was natural to be a 'Makinde' opposite a character like 'Clara', because the interpretation was truth. There was even a point when she showed some vulnerability, a tiny tinge of pity for my character and that was exceptional. It was intensely artistic playing opposite an actor of her pedigree, an opportunity I cherished greatly.
Q: You're working with a fellow Tinsel star on this flick. How you describe being on set with Linda Ejiofor?
A: Linda was brilliant in her interpretation of Ejura my love interest in the film. Her character was first irritating, because she was an interruption, the total opposite of my character's serious nature, officious life and urgent goal. There was amazing depth in her playfulness, and I dare say she was exceptionally easy on the eyes.
Q: The Meeting has an array of themes the audience can identify with – what do you think the main appeal for the audience will be?
A: I imagine they will hate Makinde at first, offended by his naivety; but will eventually empathise with his sufferings and connect with his aspiration, even be inspired by his tenacious commitment to get his job done regardless of all the obstacles. The climax may be what he does to get to see the minister. I think that is the most hilarious moment in the whole movie. The chaos that ensued engages all the characters in that waiting room.
Q: How do you wish to progress in your acting career?
A: Do more and more movies, maybe some 'old' Nollywood films. I don't think I'll feel fulfilled without a bit of the old stuff in the bag. That is my immediate plan, by God's grace. Then we can settle back into some more new silver screens and maybe even broaden and deepen my 'Africanness' by shooting in different countries across the continent.