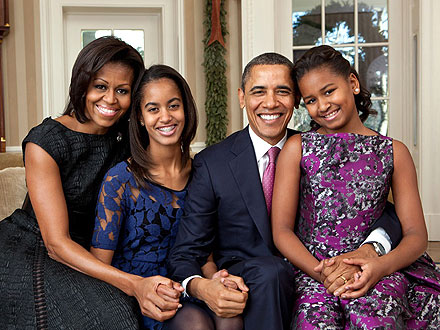 It's one of the sweetest things to see a couple, who after several years of marriage, are still waxing strong with their love; to see them share a gentle touch, a passionate hug, an affectionate kiss in public. If there is any couple that gets us swooning with their public display of affection, it is the Obamas.  Their evident love and admiration for each other just make you go ….awww, how sweet.
America's first couple got us swooning again when they marked their 20th Wedding Anniversary yesterday, October 3rd, 2012. Despite their busy schedule at the ongoing Presidential campaign, Barack and Michelle still found time to express their feelings for each other.
They took to Twitter to send each other messages. Barack first tweeted this at his wife:

A while later, Michelle replied with this:

This certainly makes us feel fuzzy inside. We totally love their love and wish them a happy wedding anniversary.
Here are some pictures of the couple acting all touchy and cuddly. Notice how even in the midst of a lot of people, they act like they are the only two people around.
Photo Credit: Getty Images | Huffington Post | Daily Mail | Reuters