BN Cuisine With Chef Fregz: Veggie Muffins of Life
Hi guys! How are you all doing this beautiful Friday? It's been an incredibly busy week and it's looking like it'll be an even busier weekend for me but I shall stay strong. Today's post is a re-enactment of a delightful experience I had at the Orchid's Bistro. As I perused their menu, searching for something new to try out, I was told they had zuchinni muffins. My first thought was "who the hell puts vegetable where chocolate and raspberries are supposed to be?" but after i tasted the slightly warmed muffin, my whole world changed. I'm not exaggerating. I've told you guys several times that baking is not one of my favorite activities but I knew I just had to try it out and of course, share with you amazing guys on BN.
What you need
2 cups grated fresh zucchini
1 cup grated carrots
2/3 cup melted unsalted butter
1 1/3 cup sugar
2 eggs, beaten
2 teaspoons vanilla
1 teaspoon butterscotch flavouring
2 teaspoons baking soda
A pinch of salt
3 cups all-purpose flour
2 teaspoons cinnamon
1 cup almonds chopped roughly (optional)
How to
Start by Pre-heating the oven to 175°C. In a large bowl, combine the sugar, eggs, and vanilla. Stir in the grated zucchini and then the melted butter. In a separate bowl, mix together the flour, baking soda, nutmeg, and cinnamon. Stir these dry ingredients into the zucchini mixture. Stir in almonds or whatever dried fruit you decided to throw in.
Brush each muffin cup in your muffin pan with a little butter or vegetable oil spray. Spoon the muffin dough equally among the cups, filling the cups up completely.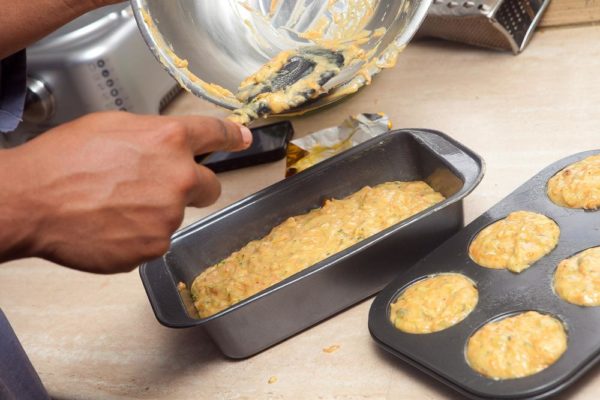 Place the muffins in the oven bake on the middle rack until muffins are golden brown, and the top of the muffins bounce back when you press on them.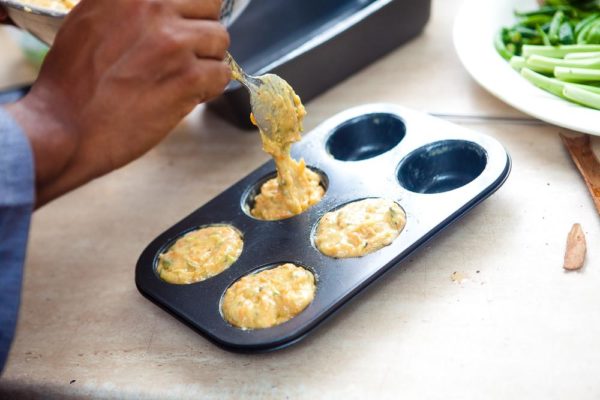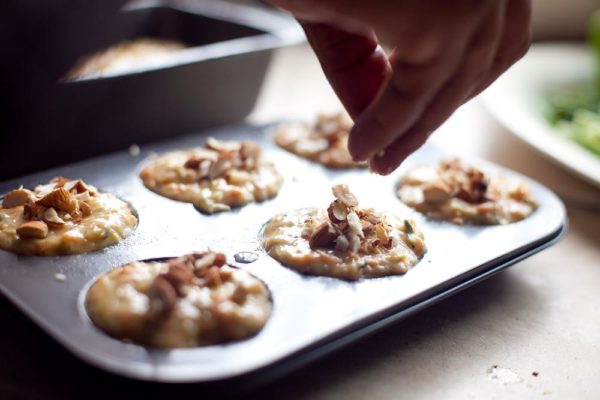 This takes about 25 to 30 mins. Test with a kebab stick or a sharp kinfe to make sure the center of the muffins are done.if it doesn't come out clean then its not ready. Set on wire rack to cool for 5 minutes. Remove muffins from the tin let cool another 20 minutes.
What I just typed above usually doesn't happen with me because I'm not anxious to eat it. So blistering hot I'm risking burning my finger mouth and larynx in the name of muffins.
Please note that if you are including almonds, you will likely have more batter than is needed for 12 muffins. The batter usually makes say 13-14 muffins. Remember, the smaller you make then the more you get though and if you double the recipe I find that you don't need so much more carrot and zuchnni I just an extra cup maximum. Also, it's VERY important to note that butter must be butter and not oil or margarine. It makes a WORLD OF DIFFERENCE.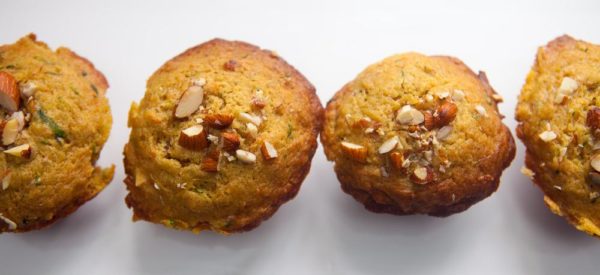 I know a vegetable should have no business near the word muffin but I think this is an exception.
Have a flavor-filled weekend. Remember to try out this recipe and let me know how it turns out.
Ciao!