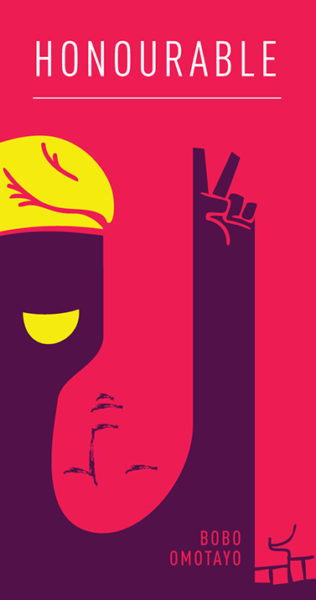 Last week, I watched two emotionally stirring documentaries on YouTube. The first one was "The Real Story of Nigeria" and the other one was Ishaya Bako's "Fueling Poverty." As I watched,  I went through different phases of an emotional roller coaster. I was sad, worried, distressed, confused, resigned… to mention a few. In the midst of all this, Bobo Omotayo came to our office and I congratulated him on his new book, H.O.N.O.U.R.A.B.L.E.  I said "Ah, Bobo, from Lagos big boy to Ijebu politician ke? This is a new spin and I can't wait to see what you're going to do with it."  Then, Bobo said "I actually contested for a seat in my ward in Ijebu" I was genuinely surprised, then I squinted and said "Hmm, Bobo, you went to join politics so that you can be collecting "Ghana Must Go" bags too shey?"  His response was simple: "You have to do more than just talk. You have to be a part of something if you want to change it."
According to him, we keep complaining about our rulers and all the things that are wrong with our country without doing our bit to make a change.  "Join a political party" he said. To which I responded, "Political party ke? Look, the chairman of my local government lives on my street and whenever they have their political party meetings, they are so unruly and they litter the streets! I can't stand that. All the area boys in Oshodi converge there. I can't biko!" Then he made an interesting analysis: "It is one of those "area boys", who is dedicated to all party functions, who will be picked to run for the next local government chairman. It is one of those "local"  people whom you don't want to associate with or be seen with who will be the next governor that you will in turn complain about. Attend those meetings, air your views, rub minds with them, make your point known and slowly work your way up the "party chain".
I argued that the rot went too deep and even the thought of going to join "amala politics" made my skin crawl.  But, I thought about it and I thought about it long and hard. I thought about the videos I had watched and how passionate I felt about my country. I thought about all the people who had joined the government with "good intentions" and had fallen by the wayside, gotten choked, and joined the "corrupt political elite." I remember, I kept thinking, "Bobo made quite a number of valid points. You can't complain about a system and expect it to change itself", so I decided to sleep on the matter.
As I pulled up on my street, there were tents and chairs everywhere. There was no thorough fare. Apparently, the Chairman's Mom had passed away and he was having a party to celebrate the "Transition to Glory". Like play, like play, I was there, sitting in my car, fuming for another 45 minutes. I couldn't get home, and I couldn't back out of the street. Right there, on my street, my decision was made. "What utter rubbish and abuse of power. Why can't you rent a hall? Closing the streets and making life difficult for the constituents who voted you into power?"
What do you guys think? Are you a member of a political party in Nigeria? Do you agree that the first step to getting the change we're all clamoring for is to be part of the pool that gets "selected" from? Do you think that irrespective of what we do "they" will continue to rule us? Do you think that it's impossible to remain on the straight and narrow as long as you're part of politics in Nigeria?
Let's discuss!