It's almost surreal that we're already half way through December. Many Thanks to God… It's been 12 months of being alive and eating well hopefully good food!
Last week I saw that some of you were almost protesting that I didn't post something. I apologize and I appreciate the following.
Today, I'm here with my own take of what you can serve or add to your Christmas table. As usual I would tell you what inspired me and what angle I was coming from.
First off, I knew I didn't want to do a "cliche" Turkey Post and I had one recipe that I have out in the latest edition of TW Magazine and I thought "What else?" Then I remembered I had done a Chicken Breast stuffed with Lamb and I also wanted to use a part of the chicken that is usually the least loved part of chicken because it tends to dry out so easily. I didn't want to lean towards the predictable, but gave the a bird a chance anyway.
Let's face it, as much as we want to be traditional and do a whole turkey with all the trimmings, we are in these microwave times where we must have it in the minutes or have someone else do all the dirty work [ People like me *sigh*]  But, I know there are still some die hard foodies out there who really want to cook when everyone else is making merry and being cheerful. So, I decided to breakdown all that long roasting hours to something quick fast but extremely delicious!
This recipe is an mixture of my imagination and a leap of inspiration from one of my mentor's cookbooks FEAST by Nigella Lawson. The gingerbread idea came from her. The stuffing is modeled after the minced pie idea.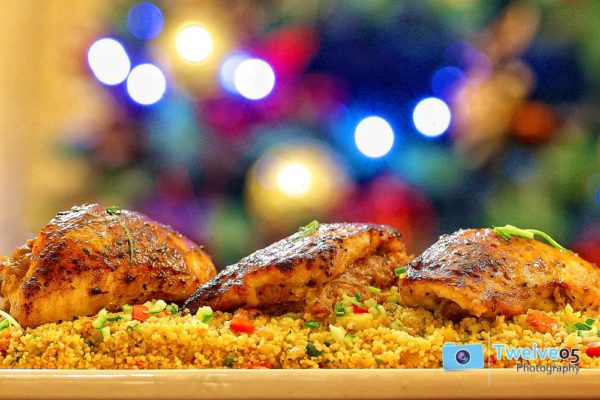 I decided to glaze the breast with a glaze that went with the ginger flavour and chicken breast. So I went for Tangerine and Clementine which is also a Christmasy fruit. I must say this has to be one of the best things I've cooked all year! The clementine zest and the ginger was just an exceptional touch to the chicken!
Planning
If you think you would not have too much time on Christmas day or you do not want to spend too much time in the kitchen because of the other things you want to cook, you can make the chicken up to the stage is stuffed and freeze up to 2 days in advance. The sauce also freezes well so you make that, cool it down and freeze. The couscous is super fast to make so that's not an issue.
This recipe serves 4 so you can eyeball or double where you den fit.
Mandarin Glazed Chicken with Gingerbread Stuffing
The Chicken
What you need
4 Chicken Breasts (about 450-600 grams per breast) they could have their skin on or be skinless.
Gingerbread stuffing
350 grams of Pork Mince (if you don't eat pork, you can substitute with a mixture of beef and the chicken tenders minced)
250 grams Gingerbread loaf (coarsely crumbled)
The zest of 1 Clementine (use the juice for the sauce)
1 Egg
A few dashes of chilli sauce (or chilli flakes or a sprinkling of dried pepper like cayenne or whatever you have)
2 cloves of garlic minced finely
1/2 teaspoon of finely grated ginger
Seasoning mix (like Knorr) 1.5 teaspoon or to your taste.
1 teaspoon of Black pepper (coarsely ground preferably) to taste
Salt to taste
One head of garlic
A few springs of fresh thyme
olive oil
Butter
How to
Start by making the stuffing. Before the stuffing, I would say preheat your oven to 180 degrees celsius. Mix all the ingredients for the stuffing in a bowl. If you feel the mixture is too watery just add more gingerbread. To be sure of the taste fry a small batch of the stuffing and taste it but the measurements about are pretty balanced.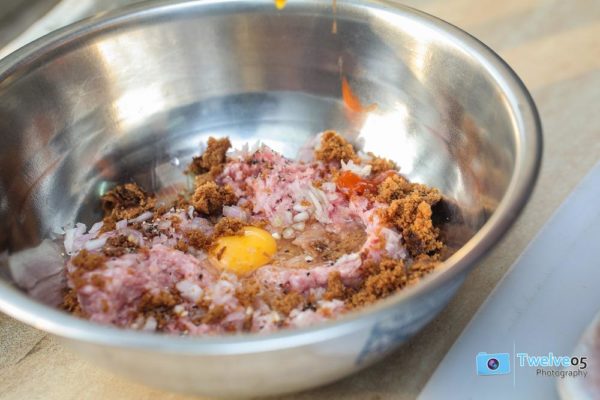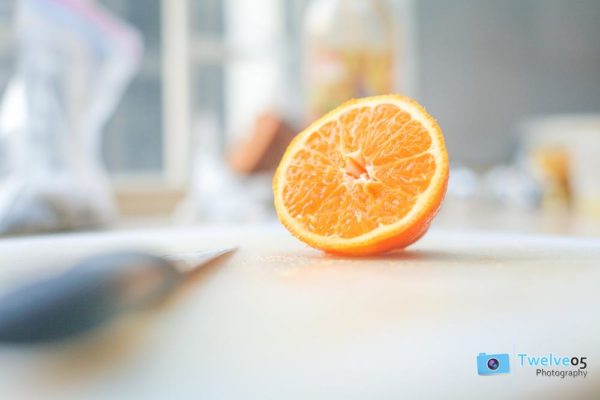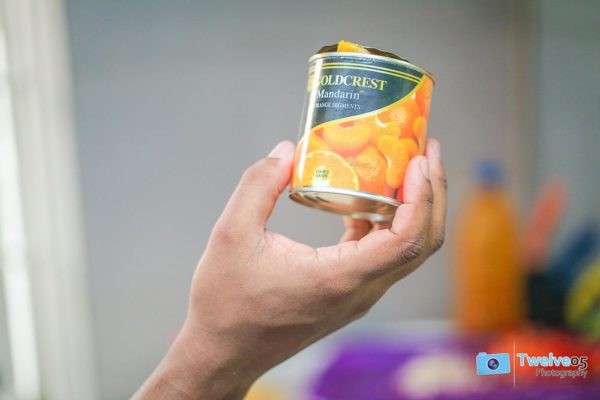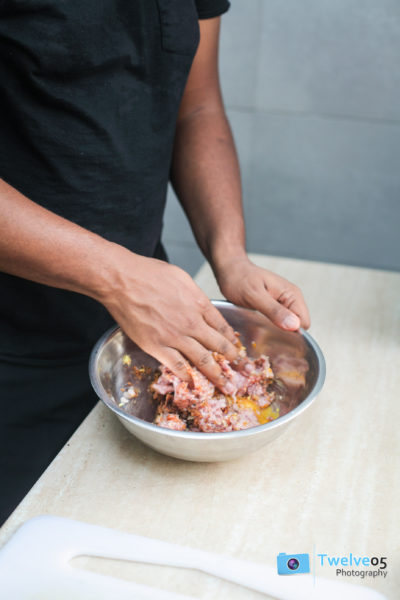 Set the stuffing aside and get your board and start making the pockets in the chicken breasts for the stuffing to go in. Lay the breasts on the board and place one hand over the breast. Use a sharp knife to make a deep incision in the middle not cutting all the way through. Use your finger to feel around to be sure the pocket is big enough.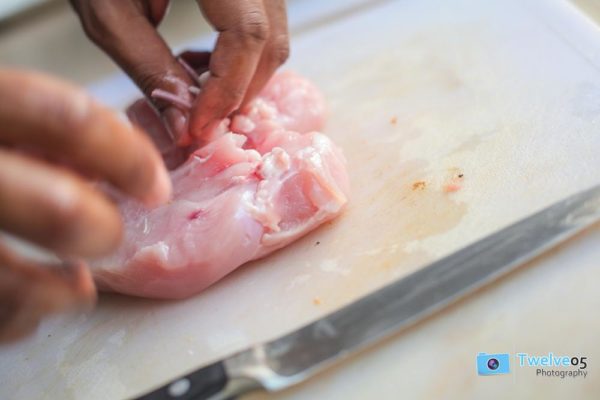 Sprinkle the seasoning mix and black pepper all over the chicken then stuff about 2 tablespoons of the stuffing into the pocket you made. The breast would swell slightly just use your hand to shape the breast so that the filling isn't coming out.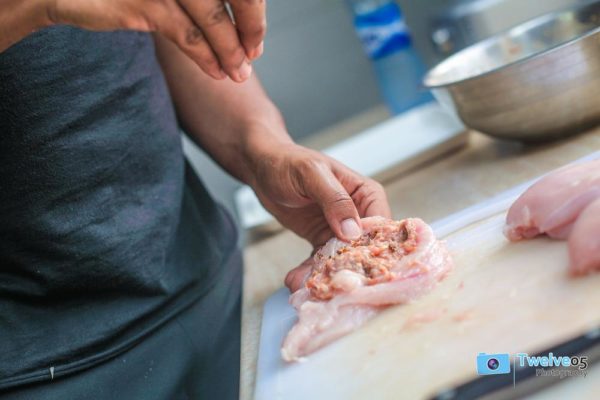 In a pan, heat some olive oil and butter (the olive oil is the real cooking fat here and the butter is more for flavour). Slice the garlic in half and toss in the hot fat skin. When the fat is hot and fragrant, place the breasts topside (presentation side) up and cook for 3-4 minutes on fairly high heat till it's nice and caramelised looking like the gold lights of Christmas.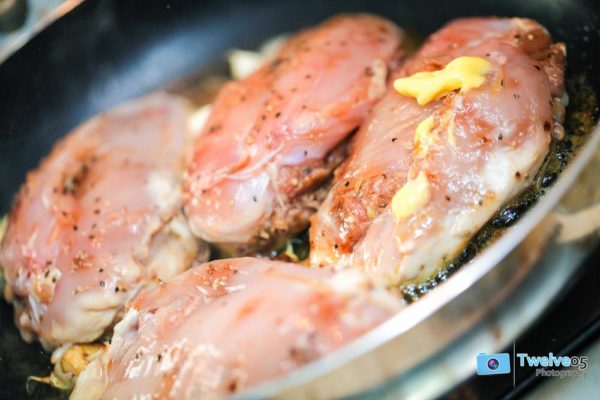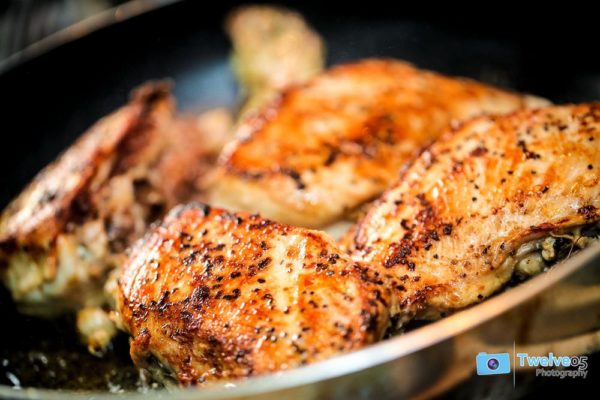 Flip the chicken while the bottom is getting a good sear brush the top part with the sauce/glaze quite generously, then after a minute place in the oven for another 7-10 minutes.
Pierce the centre with a metal skewer or knife and place at the tip of your lip if it's hot. If it is, you're good, but if it is not so hot, cook for another 3 minutes and switch off the oven. Leave it to be finished off with the residual oven heat because you don't want dry breast. The stuffing already half guarantees the breast isn't going to have you gobbling all the drinks available on the table that day.
While the chicken is in the oven you can quickly rustle up the couscous and have everything sent out at the same time or even do the couscous ahead and reheat.
The Sauce/Glaze
What you need
1 can Mandarin Segments or use about 6-7 tangerines (preferably the imported ones they have more juice and a less tart taste)
2 Clementines
1 small onion or 3 shallots finely chopped
2 garlic cloves crushed
2 chilli peppers (like ata rodo)
2 tablespoons vinegar
2 tablespoons brown sugar
How to
Stir the onions and garlic in some butter and add the segments. If you're using regular tangerines you need to take off all the white membrane. Toss with the shallots and add the juice of the clementines and all the other ingredients. Cook on a low heat for about 10 minutes then pour in a blender and puree till smooth. Taste and balance out whatever is missing. Voila! the sauce/glaze is ready.
The CousCous
I know couscous usually just generally confuses people and I hear lot of people sneer about how they hate it and all that. However, I always argue with them that it's because they've not eaten the right one. To be honest and fair, couscous on its own tastes like small pellets of carton. However, when treated with care and respect, it soaks up so much flavour and serves as good alternative to rice.
Couscous is fast and delicious and it has all the colours of Christmas. After you've prepped your vegetables, your dish is ready in a very short time. Oh did i mention couscous is pretty cheap? Golden Penny makes it here now so no need to buy the international brands that are super pricey.
The recipe below serves four as well
You'll need the following
300 grams couscous
1/2 teaspoon salt
Enough boiling water to cover the couscous
1 large Zucchini or Marrow finely chopped
4 seedless cucumbers finely chopped
3 large tomatoes finely chopped (chop with juices and seeds to guarantee the juiciness of the dish)
2-3 garlic cloves crushed and chopped finely
1 medium onion finely chopped
2 teaspoons Italian seasoning or oregano
Seasoning mix (knorr for example) to taste
1 teaspoon Coarsely black pepper
Salt to taste
3 tablespoons of olive oil
1 generous knob of butter
How to
In pan heat up the oil and butter. Again, butter is more flavour than cooking fat but does both so it's a win win. When the oil is hot, add the garlic, onions and tomatoes. Stir fry for about a minute then add the rest of the vegetables and seasonings. Add the couscous and stir till it's all mixed through. Taste for a feel of what's missing. If you've over slated here you can just make more couscous and add to the mix to balance it out.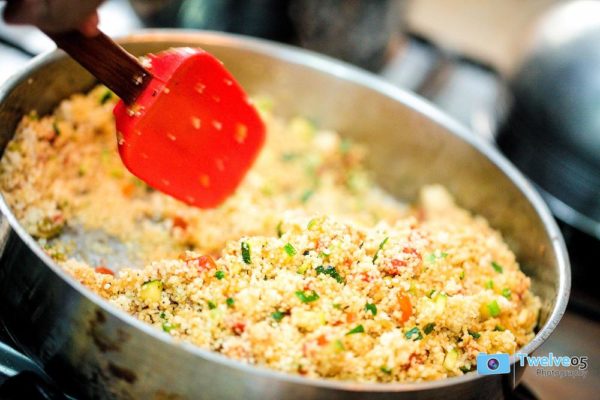 You can finish with some parsley or coriander but it's just awesome as it is. For those of you who aren't familiar with marrow to use it especially in this recipe. You really want the green part so cut it in half. Place the top half cut away from the seedy area. You should get four slices, which in turn should be chopped into cubes. Do the same with the seedless cucumber or ask for Chinese cucumber if you're in doubt.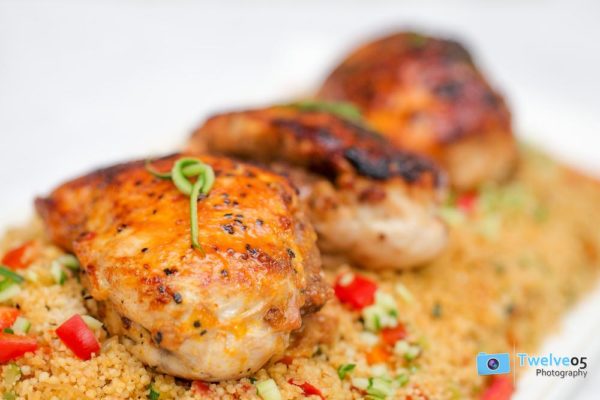 For where to find ingredients in Lagos, check Shoprite for the canned mandarines and I got the gingerbread cake from Goodies.
I hope you try and make this for the festive season. Special shout out to my friend and photographer, Adebayo Rotilu of Twelve05 Photography. His pictures have made the food come alive on this post. Check out this column next week because I'm going to talk about the Sweet Stuff for Christmas.
If you want to find out where and when you can sample my food this Christmas, come down to BIC Gardens, Lekki, Lagos on the 27th of December for Chefs in the Park. Here's a sneak peek at what I would be making.
Southern Hospitality
A chicken burger with succulent pieces of buttermilk Chicken Breasts with a breadcrumb and rice flour crust deep fried to tender perfection, nestled between a Broiche bun with lettuce, pickles and a southern rosemary sauce.
My Selling Point
A take on a Vietnamese sandwich, Prawns marinade in tamarind and grilled to juicy glory resting on pickled vegetables, lettuce and finished with a siracha mayonnaise
Poko!
Juicy cutlets of pork Chops marinated in soy and chilli basted with an XO Hoisin sauce garnished with chillies
I would be cooking alongside media personality, Gbemi Olateru -Olagbegi from Beat 99.9Fm and there would other chefs present. Chef Eros of Cookie Jar, Chef Sarah of Sao Cafe and Chef Tanq. I've seen their menus it looks fantastically delicious. Come over and be assured to have a great time. Check the Facebook Page "Chefs In The Park" and follow for updates and follow me on twitter @chef_fregz for updates.
Have a flavour-filled weekend.
Ciao people!
________________________________________________________________________________________
Chef Fregz loves to cook! He is a graduate of Le Cordon Bleu Paris Culinary Arts School in France and hosts monthly "Chef Fregz Specials" where he whips up a yummy menu with a different theme each time then everyone enjoys a taste.He also caters special events and private dinners. To find out more, visit theskinnychefthatcould.com.