Yes! Chris Brown was in Nigeria this weekend. The American star who is well-known for his music, dance and juggling skills (think about it…) was here to thrill the Lagos crowd during his concert at the Eko Hotel and Suites in Lagos.
The Chris Brown in Lagos concert which was produced by Kilimanjaro and sponsored by Etisalat created the perfect effect for BN Red Carpet Fab! Why…? The red carpet had a juicy mix of Lagos Stylistas and celebrities. From style stars to SMH, we loved this red carpet.
Check out BN Red Carpet Fab – the Chris Brown in Lagos Concert edition.
BellaNaija Style Faves!
We have a bit of a style crush on Temi DollFace so expect to see lots of shots of her on BN in 2013. As usual, the musician showed off her unique style with this strapless yellow mini with a colourful frilly detachable peplum. Her twine-inspired fascinator added even more pizzazz to her look. Let's be honest, this isn't exactly "concert wear" but we can't help loving it!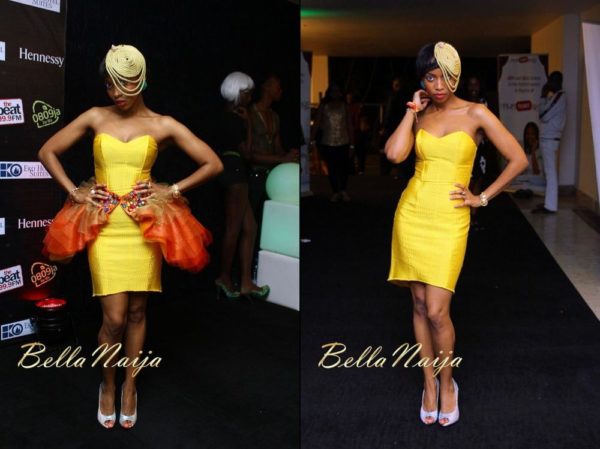 Now we jump to more appropriate attire for a concert. The ability to transform a seemingly simple look into something super chic is the trademark of a stylista. The mix of textures with the chiffon top and the leather shorts, the effortless details such as the half-tucked top, multiple bracelets and layered necklaces, the red lipstick and sly smile – everything works. Love this look!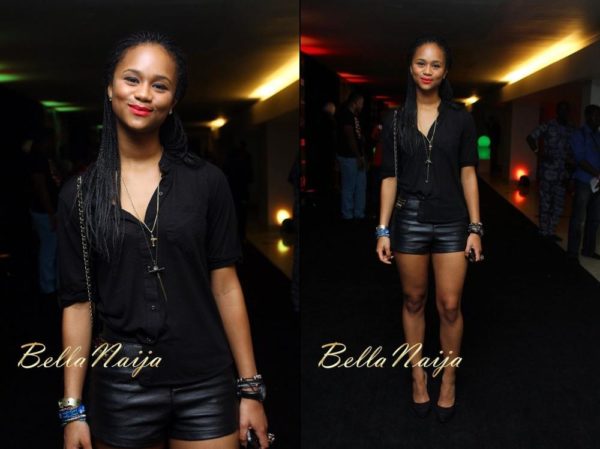 Ok, we admit that it is winter in Virgina USA where Chris Brown is from. Perhaps inspired by this, Ebuka Obi-Uchendu decided to rock this look. We know we shouldn't be we are drawn to this look. He gets points for taking risks with his style!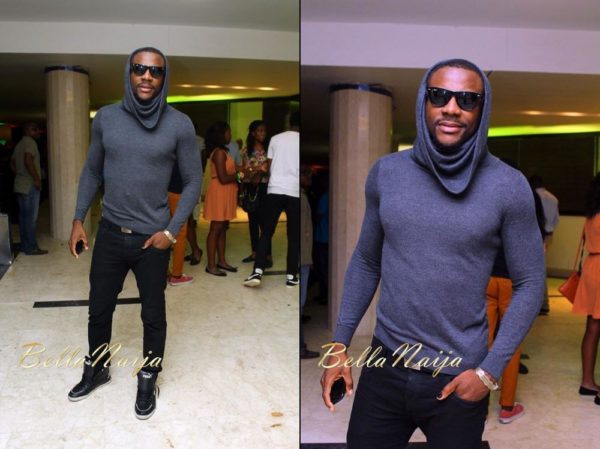 This isn't the first time that Jecinta Powell is making our BN Red Carpet fave list and it seems like it wont be her last showing. Popping colour – check, complementary accessories – check…Fab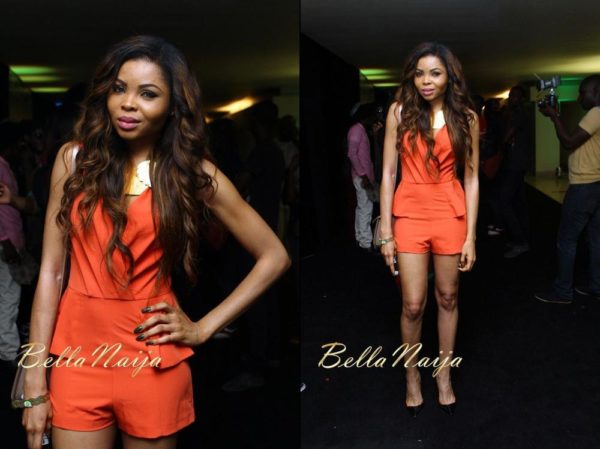 His biggest hit of the year was "Tony Montana" and certainly this black shirt that rap star Naeto C is rocking wouldn't be out of place in the legendary Mr. Montana's wardrobe. Naeto's look stands out without trying too hard.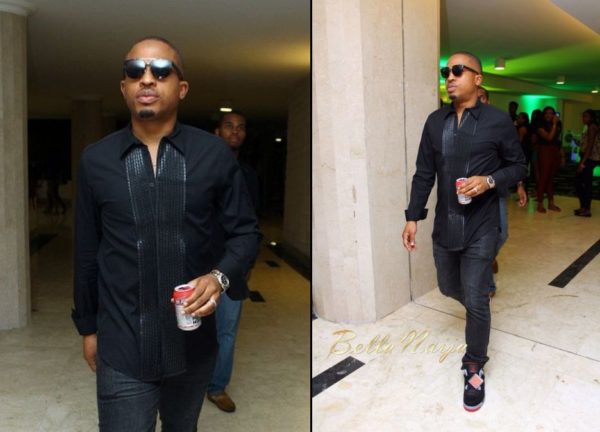 It's simple and playful – it works! Yvonne "Vixen" Ekwere's look is definitely aligned with what we would expect someone to wear to a Chris Brown concert.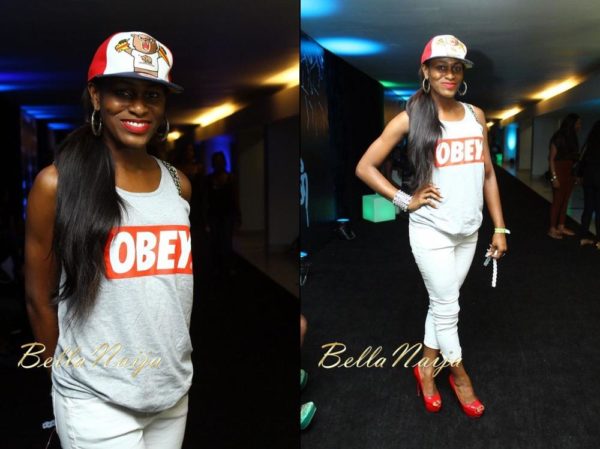 Her most recent red carpet look was totally vampy, however, this time Yvonne Nwosu mixed sweet and sultry with a black lingerie inspired top paired with sunshine yellow short! She gets major points for rocking flat shoes and we love the effect of her red velvet bag as well.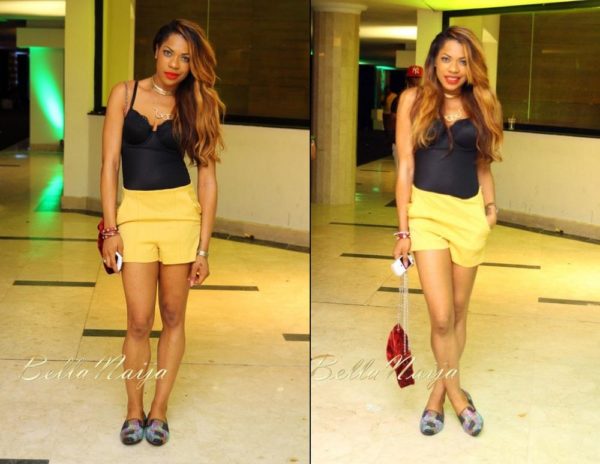 We just had to add one traditional Nigerian inspired look to our BN Style Picks. It's not cutting edge but it works! This couple show off the priceless newlywed glow as well!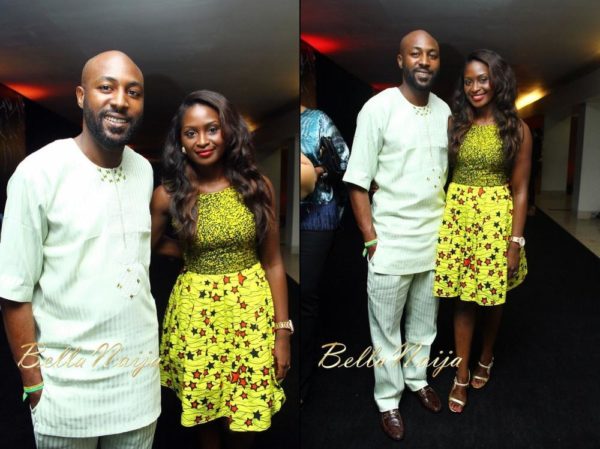 It seems as though the ladies in shorts stole the scene at the Chris Brown concert. What's not to love about Stephanie Coker's look. Every single element works!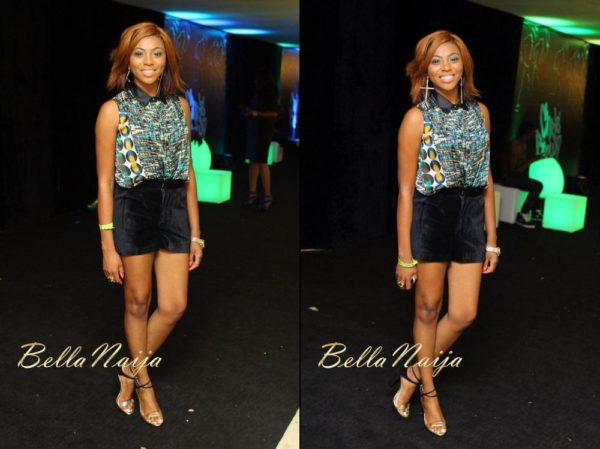 Now this is how to do casual fab! We spotted Chioma Frederick Eze with her sis stylist Ezinne Chinkata on the red carpet at the Chris Brown Concert. Chioma's print cropped trousers paired with a funky statement tee and lust worthy shoes – she gets it right!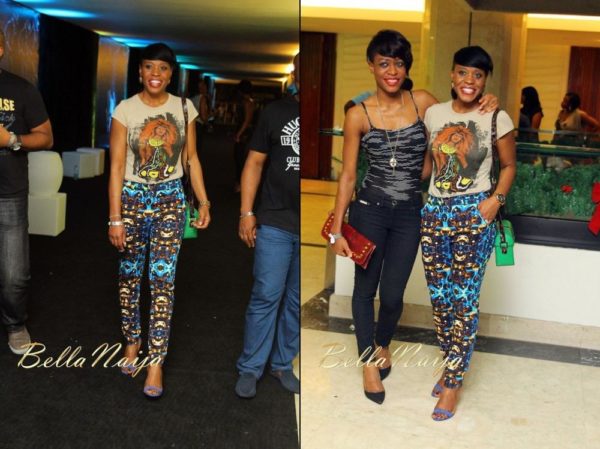 The Star!
The star of the night, Chris Brown didn't display too much of his signature style. Instead, he let his body art make his style statament.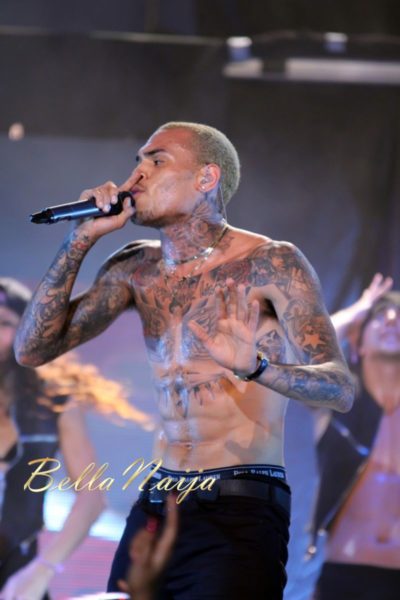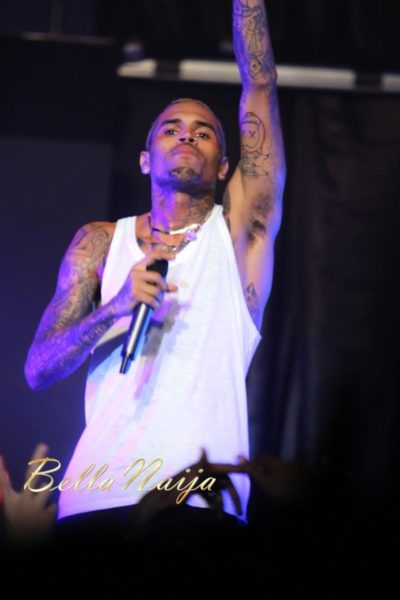 BellaNaija Must See Looks
Ms. Jaie was turning heads!
There are short shorts and there are SHORT SHORTS. Seyi Shay illustrates!
We are guessing these are dancers, we are hoping these are dancers, these are dancers…right?

It's Burna Boy! Good to see different from the usual menswear.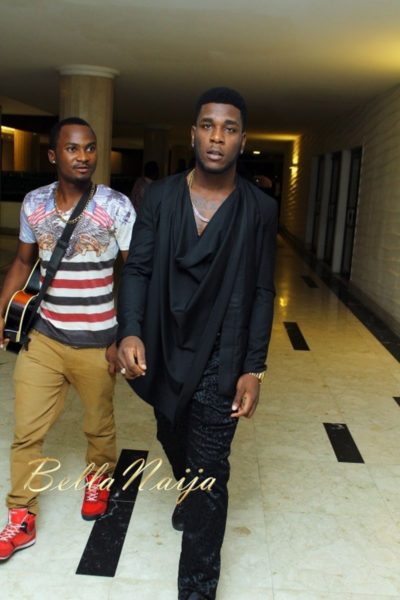 We got to see twin style on the red carpet this time. While Eku Edewor went for a sexy red carpet look, her sister Kessy choose an urban inspired look.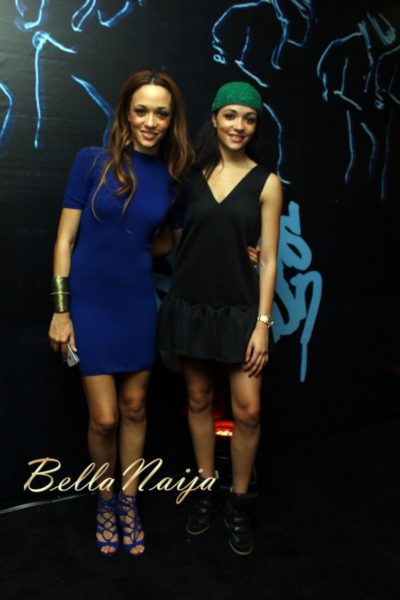 Trending media star Toke Makinwa was on the red carpet too!

Sasha and the guys from L.O.S display one of the hottest trends of the season with Vintage Versace inspired mixed prints.

Ok so these ladies look like they are on their way to a cocktail party yet we have to admit they look pretty good.

It's Lynxxx
Business exec by day, red carpet scene stealer by night. Mr Dola never shies away from brazen looks on the red carpet and this event was no exception.
Toni Tones kicked off her new year's style resolution early as over the last few weeks, the multi-talented actress/photographer/mavinbot has been displaying a number of daring looks. This ranks as one of our faves from TT so far.
Is that Sylvia?! Seems as though beauty queen turned entrepreneur Sylvia Nduka is adding a bit of edge to her style with this bold red mane.
Yay! We get to see a glimpse of the sultry Tiwa Savage we love via this slit though the rest of the look is pretty conservative. After a demure 2012, we are looking forward to the re-emergence of sexy Tiwa in 2013 🙂
Good Things Come in 2s and 3s
It's always a fab day out when you are with your girls! These ladies show that good things come in 2s and 3s, even on the red carpet.
I See You in Your Short Shorts
As you can see from our BN Style Fave Picks, shorts and playsuits were trending at the Chris Brown concert in Lagos.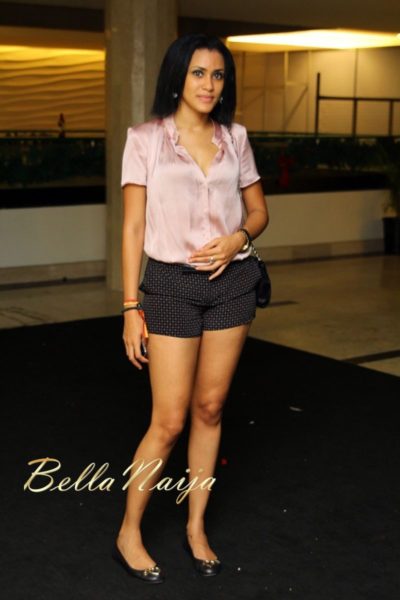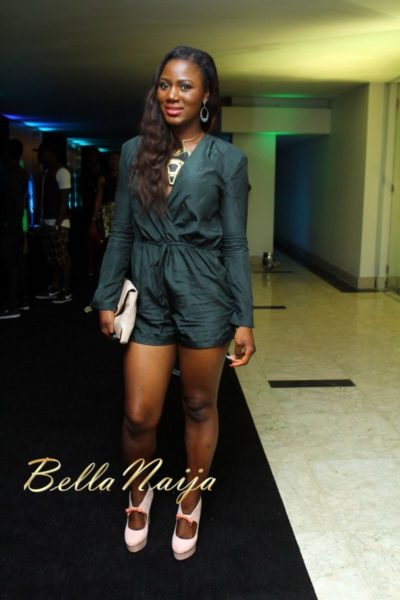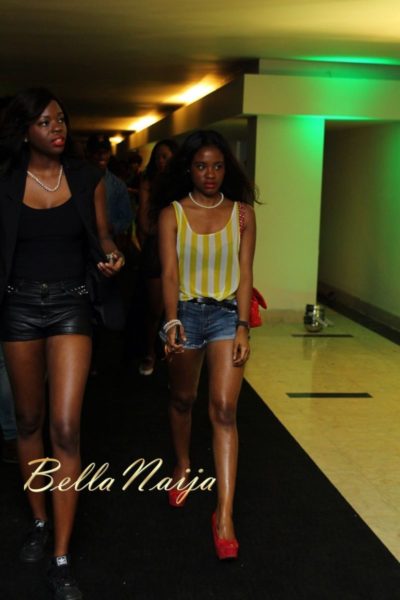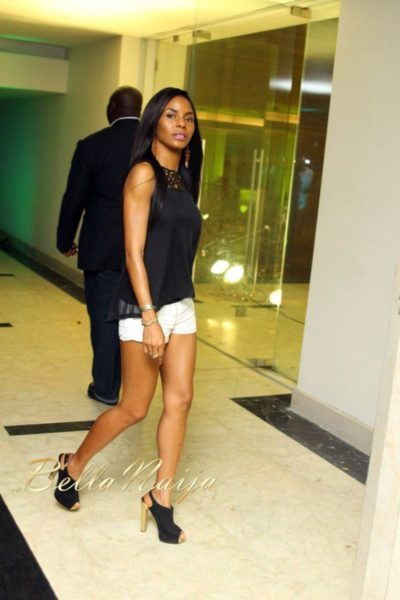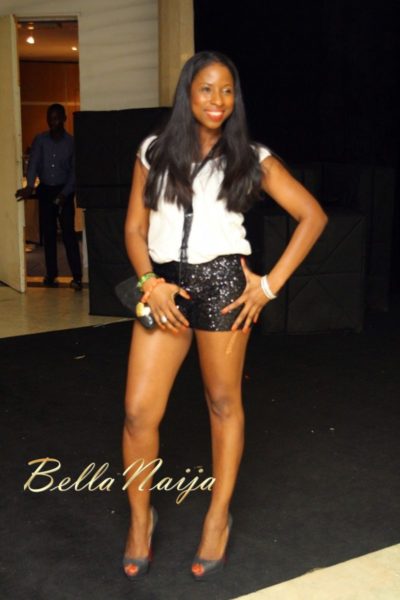 White
Casual Fab
Edgy?
A Hint of Glam
Superstar Style
Photo Credit: Kola Oshalusi for Insigna