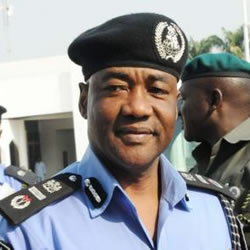 To join the Nigerian Police as a Constable, you would need to have an academic qualification higher than a Secondary School Certificate and to become an Inspector, a Third Class Degree would no longer be accepted as the minimum entry option has now been reviewed.
This was noted by the Commissioner and Chairman, Public Affairs Committee of the Police Service Commission, Comfort Obi, yesterday in Abuja. She explained that the commission had reviewed the recruitment process into the police.
Now, the minimum entry requirement is an Ordinary National Diploma. Also, Third Class degree holders would no longer be accepted as Cadet Inspectors, in line with the reform in the force.
According to her, polygraph tests were also carried out on applicants to determine drug users, alcoholics and liars that could tarnish the image of the force.
"The mechanism put in place by the commission is in line with police regulations to ensure that bad eggs don't find their way into the force. We are focusing on the recruitment process and have raised the minimum entry requirements.
"SSCE holders can no longer join the police as constables; even a third class degree holder cannot join the Cadet Inspector cadre. The minimum qualification for a constable is OND and it must include six credit passes in SSCE including Credit pass in English and Mathematics," Punch quoted her as saying.
Often times, employers have linked better academic qualification to improved performance on the job. However, in the case of the Police, do you think that increasing the minimum entry requirement would ensure better performance on the job and reduce the high level of corruption exhibited by Police officers?
What are your thoughts on the new academic requirements to join the Police?