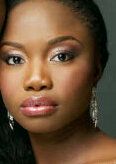 For the past five years since its inception, the Pink Pearl Foundation, a public service charity organization designed to empower women in the fight against breast and cervical cancer has remained steadfast in its commitment to saving the lives of Nigerian women. Through various awareness campaigns and provision of high-quality breast and cervical cancer screening and diagnostic services for women, Pink Pearl Foundation has been able to increase public awareness through education about symptoms, prevention, disease process and the importance of regular examination for early detection.
Recently, the Foundation recounted some of the activities it has engaged in during 2012 as it gears towards touching more lives in 2013.
"Every year at Pink Pearl Foundation, we make it a point to assess our past engagements, establishing a scorecard on the things we did well and where we need to improve or exert more energy. The year 2012, is not an exception" said the founder, Orode Ryan-Okpu.
University Campaigns
The Foundation kicked off its activities for 2012 with University Campaigns empowering youths in the fight against Breast and Cervical Cancer. Pink Pearl Foundation visited University of PortHarcourt, University of Benin, Delta State University Abraka, and Delta State University Anwaii campus; between March and April this year.
Ajegunle Easter Giveaway
In response to feedback from a successful give-away outreach (to children from orphanages in Lagos) organized by the foundation in December 2011, it decided to do a similar event to mark the Easter celebration in 2012. The event was tagged "'Ajegunle Easter Giveaway'" and it held in "Ajegunle City' in Lagos state. The event played host to over 5000 children and 600 adults.
Lecture Series
Cancer related death rates continue to rise across the country and this calls for mass advocacy. This fact made the foundation design a lecture series in the month of May on "Breast self-examination" and delivered to NYSC Community Development (CD) groups, starting with the Idi Owu local government area of Ilupeju, Lagos state. In August, the Foundation embarked on the Cervical Cancer Screening Week project by providing free lecture, screening, and treatment to women at Central Hospital Warri, and Central Hospital Okwe-Asaba, Delta state. A total of 564 women were screened, 21 women were diagnosed with early pre-cancerous stage of cervical cancer, and 18 women were treated.
Breast & Cervical Cancer Training Sessions
In a bid to reach all sectors of the Nigerian society and rid the citizens of breast and cervical cancer, Pink Pearl Foundation was on hand at the Oluwole Ogba Mosque in Lagos state on the 29th of April 2012 for a breast and cervical cancer training session.
Project LSO (Little Saints' Orphanage) Christmas Giveaway
Continuing on its tradition, on the 1st of December 2012, Pink Pearl Foundation in partnership with Oaken events, organized a Christmas party for 300 children of little saints orphanage, Akowonjo Lagos. The event was dubbed 'Project LSO (little saints' orphanage) Christmas Giveaway'. The children were thrilled at the event, and food, drinks, games, and gift items were made available to every child.
The Pink Issue
November marked the 5th anniversary of Pink Pearl Foundation. A fundraising event was organized to mark the occasion. The 5th anniversary and fundraising event tagged "THE PINK ISSUE" revealed the progress that the foundation had made over the last 5 years and the foundation's future projects. The event also extended invitation to people to join in the fight against breast and cervical cancer by making donations.
In 2013, the Pink Pearl Foundation intends to embark on a number of projects including:
Pink Pearl Foundation would be conducting cervical cancer mission in 3 states, in 2013.
The foundation would also hold rural area mission for Riverine areas and creeks in 2013.
Pink Pearl Foundation is planning to unveil her first DIAGNOSTIC CENTER in Delta State Nigeria. This would give more people access to information and screening against breast and cervical cancer.
To make it easy for every woman in Nigeria to get breast and cervical cancer examination, Pink Pearl Foundation is planning to provide a MOBILE SCREENING CENTER IN EACH STATE in Nigeria.
The mass media is a viable and effective means of communication. Pink Pearl Foundation is planning to produce a CANCER BASED MOVIE in Pidgin and English language. This movie would give people a deeper understanding of breast and cervical cancer; the causes, symptoms, the need for regular checkups for early detection, the danger of late detection, and other facts about breast and cervical cancer.
Pink Pearl Foundation is planning to create a WOMEN EMPOWERMENT CENTRE that would organize skill acquisition programs for cancer patients, survivors, and their relatives. They would be able to learn arts and skills that can fetch them money and keep them busy. This would enhance their confidence, and help give them a sense of belonging in the society.
At BellaNaija, we commend the efforts of the Pink Pearl Foundation in creating awareness on Breast and Cervical cancer in the past year and putting smiles on the faces of children through their charitable projects.
As they set out to do even more in 2013, we wish them the very best!