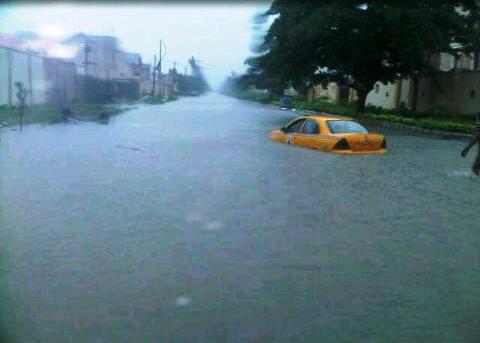 The rainy season in Lagos state is usually an unpleasant period for most residents as the floods that come with it makes living conditions and transportation difficult in several parts of the state. For the past few years, residents have groaned under the devastating effects of the floods. This year may be no different as the Lagos State Government has called on residents of the state to be prepared for heavier rainfall this year.
General Manager, Lagos State Emergency Management Agency, LASEMA, Femi Oke-Osanyintolu told PM News that the Nigerian Meteorological Agency, NIMET, had predicted heavier rainfall for Lagos this year.
"NIMET has informed us that there will be heavier rainfall in Lagos State this year but we are well prepared. We have changed the way we are now doing our roads. We have planned for eventuality. All our stakeholders are set for this year's rainfall. Lagosians should not panic. The administration of Governor Babatunde Fashola is well prepared for the rains," he stated.
Oke-Osanyintolu advised people living in flood-prone areas to relocate during the rainy season in order to avert disaster. He also warned that people should not dump refuse inside primary and secondary drainage channels.
I recall that during last year's rainy season, people were unable to sleep in their homes for several days as the water level rose thigh high into homes and offices across the state. People lost their property, their homes and their lives to the devastating effects of the flood. We hope more steps would be taken to prevent a repeat of such heavy floods.