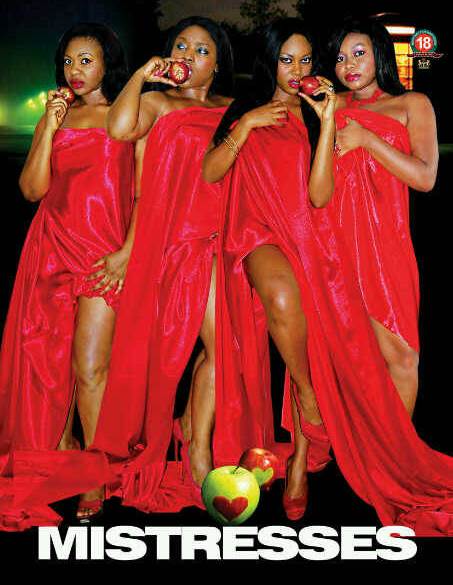 Nigerian actress/producer Halima Abubakar is out with her fiesty new movie production Mistresses.
Starring Yvonne Nelson, Moyo Lawal and Mary Uranta, the movie is set to premiere on Sunday 24th February 2013 at the Oriental Hotel, Lekki, Lagos.
Speaking on her new thriller, Halima Abubakar tells BN Movies & TV about her drive to make the movie a success. "It took me a long time to finish the movie because I was set to achieve success. Apart from the millions of naira I spent on the production, the cast, the crew and I traveled to different parts of the world to ensure that the movie is one to beat and copy in the movie industry today."
Check out the racy poster above, does it look familiar?
Watch the trailer!
Mistresses Press Conference
On Saturday 9th February 2013, a press conference for the movie was held at Shoprite, Ikeja City Mall, Lagos. The cast including Mariam Kekurah, Moyo Lawal, Ibrahim Omotosho as well as Femi Brainard and Media agencies were in attendance.