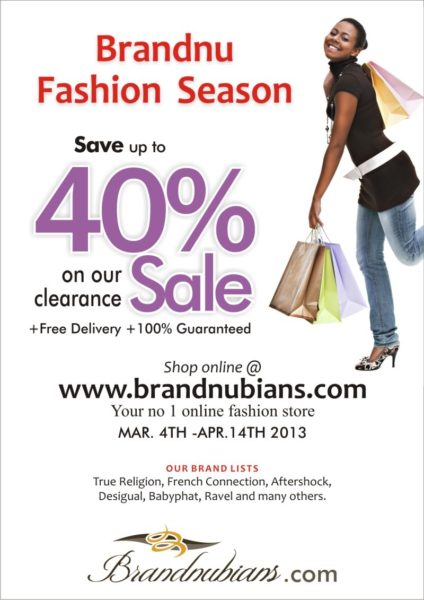 Brandnubians Online Fashion Store is having a clearance sale!
For the fashion lover who need an online store that delivers, Brandnubians is offering a 40% discount on their clearance sale this Easter. With official representation for over 60 international brands they promise to give the best on quality, customer services and delivery.
You can come in for sizing and proper viewing and confirmation of your orders at their store at STOREFRONT in Silverbird Galleria VI, Lagos. You can also rely on them for simple online payment and a great shopping experience.
Check out the amazing offers at www.brandnubians.com. Register NOW and start saving 40% off top brands!
Brandnubians wishes you a great Easter season!
__________________________________________________________________________________
Sponsored Content