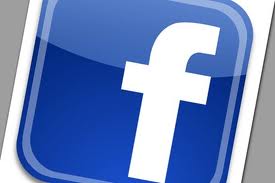 Seven months after the entire nation was put in shock by the killing of Cynthia Osokogu, a post graduate student of Nasarawa State University who was killed by friends she met on social media, Facebook, an undergraduate student of Kogi State University, Oludoyi Bamidele Samuel, was abducted by a kidnap syndicate, facilitated by a friend he also met on Facebook.
Samuel was however lucky to have been rescued from the kidnappers den and to tell his story of how a friend he met on Facebook lured him from Enugu to Delta state.
The Delta State Commissioner of Police, Ikechukwu Aduba told Vanguard that Samuel left Enugu for Warri, Delta state for a birthday party upon the invitation of his Facebook friend.
 "He was invited by a friend, identified as Michael, who he met on Facebook for a birthday party in Warri. They have not met face to face before this incident, but have been chatting on the internet. He must have found out his background through his interaction with him on the social media.
"So, they plotted how to abduct him and make money. Samuel, the only son of his parents, who his kidnappers believe are well to do, left his parents in Enugu without telling them where he was going to and entered a vehicle to Warri. He (Samuel) was discussing with Michael on phone and called him on when he got to Warri, but his so-called friend had ulterior motive. He had arranged with others to kidnap him and Samuel was whisked to a house at Uzor Street, Agbarho, where he was held hostage for three days."
He added that the kidnappers held him hostage for three days before Police officers from the Special Anti-Robbery Squad, SARS, stormed their hideout and seized three of the suspects. They demanded N5 million ransom from Samuel's mother to effect his release and were relocating him to another location when the police caught them.
The Commissioner warned young people to desist from trusting people they meet on Social Media.
"I do not understand this; I am warning young men and women to stop this behavior. How can you leave your home to go a birthday party by somebody you do not know, all because both of you met on Facebook? This is ridiculous. People should help the police by being security conscious. Can you imagine, he left Enugu without telling his parents and the suspected kidnappers were using his phone to call his parents, asking for ransom," he said.