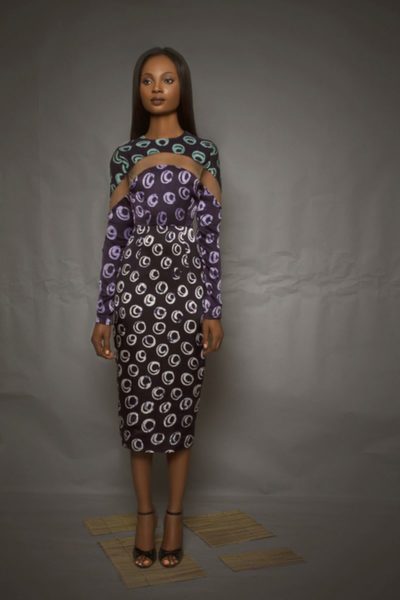 Nigerian Fashion Label Maki Oh is taking her individuality in fashion into Winter/ Fall 2013. Featured on top fashion platforms alike Vogue magazine and Vogue's Style.com this label has captured the attention of 'fashion people' from all over with its conversational pieces, technical structures and detailed construction.
The label's new collection inspired by the art of hair threading, uses the 'Adire' material to create fine pieces in white, lilac and blue tones. The pieces have asymmetrical hems, a couple of jackets to appeal to its foreign audience in the fall season and signature sheer detail typical of Maki Oh designs.
Something that really caught our eye is the individuality in each piece and the undertone of African heritage in each frame while still maintaining a global appeal. Take a look.
The Fall/Winter Lookbook by Maki Oh