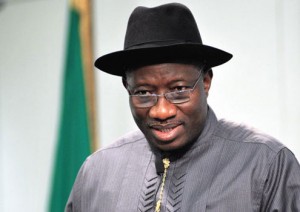 The Presidency has reacted to media speculation that there was a plan by the Federal Government to remove the petroleum subsidy.
The recent comment made by President Goodluck Jonathan at the Economic Summit held in Lagos, where he said government would not continue to subsidise the price of petrol, sparked up speculations that the FG would remove petroleum subsidy.
The Special Assistant to the President on Public Affairs, Doyin Okupe however dismissed the speculation, describing President Jonathan's contribution as a "frank, intellectual and well articulated contribution."
Below is his statement made available to Tribune:
"We wish to state categorically that, the removal of oil subsidy is not on the table of the Transformation Agenda of the President. The statement made by President Goodluck Jonathan at the recent Economic Summit held in Lagos was a frank, intellectual and well articulated contribution by the President to the discussion on the Nigerian economy at the said summit, and it was from a honest and sincere leadership perspective."
"It is an undeniable fact that every responsible leadership, genuine stakeholder and patriot must be worried when a nation spends about N1 trillion, an equivalent of about 20 per cent of the national budget, on subsidy paid out to a few companies and enjoyed in the main by very few elites, while the common man benefits only minimally.
"However, it is an incontrovertible fact that sufficient allocation for fuel subsidy has already being made in the 2013 budget; therefore, there is no cause for alarm on removal of subsidy. The President and this administration are not insensitive to the plights of the Nigerian masses and will continue to pursue and execute policies and programmes that are in the overall interest of majority of Nigerians and that will bring the greatest good to the greatest number of our teeming population.
"Finally, for the avoidance of doubt and at the risk of being repetitive, this administration is not considering the issue of removal of fuel subsidy in the nearest future and certainly will not embark on any such programme without extensive consultations and engagements across the various segments, interests and stakeholders in the Nigerian polity."
When the Federal Government cut subsidies last year, petrol prices rose sparking up nationwide protests which shut down activities in the country for several days. Little wonder why many people are still apprehensive and would not want a repeat of the situation. However with this statement, most Nigerians now feel relieved.
How about you? What do you think about the statement?