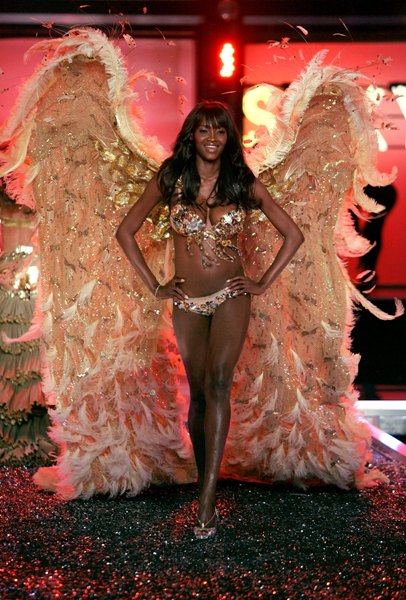 The great news hit the web last night, when CBS Studios International announced that the African format rights for hit reality TV show competition, 'America's Next Top Model' had been given to Nigerian supermodel Oluchi's production company, LuLu Productions.
According to Worldscreen, It is reported that the Reality show competition series is slated to hit screens this 2013 and air pan-regionally in Africa on the M-NET Africa Magic channels. The show will be shot primarily on location in South Africa, with Oluchi Orlandi serving as the show's host and executive producer. Here's what she had to say:
"I am excited to be hosting Africa's Next Top Model and it is great to be part of the successful America's Next Top Model franchise that Tyra Banks created and has hosted for an impressive 20 cycles thus far in the U.S. The African version of the franchise is long overdue and I expect the show to be a smashing success across the continent. My company, LuLu Productions, will be partnering with Never Machine productions with Gavin Wratten as co-executive producer and also one of the giant media houses to help make this show a big success." – Oluchi Orlandi
Congratulations Oluchi!
Click here for the full article from Worldscreen
Photo Credits: HauteFashionAfrica