Yay! It's time for BellaNaija Weddings to join forces once again with our BFFs over at Munaluchi Bride Magazine.
We love Chino and Craig's wedding so much! From the modern way they met – Match.com and then the beautiful celebration of Igbo culture at their traditional wedding and then Jewish & Christian traditions at their interfaith wedding ceremony.
Chino and Craig's marriage was blessed outdoors with the magnificent California scenery as a backdrop. We love the nature-themed elements such as the bride's bouquet, groom's boutonnière and their wedding cake.
Enjoy!
_____________________________________________________________________________________
Bride: Chino Okonkwo
Groom: Craig Selinger
Occupations: Speech Language Therapist & Social Worker & Psychotherapist
Wedding Date: July 1 2012
Location: Burbank & Los Angeles, CA
Photography: Michelle Logan
From the Bride:
We actually met on Match.com
The Proposal
In May of 2011, we spent an extended weekend vacation in the Grand Cayman Island, and I expected Craig to propose to me during this "special" trip. I was so confident, I told my best friends. As we were leaving our Brooklyn apartment to catch the airport car service, I thought Craig left the engagement ring (we picked it out together, a month prior) in the safe. The following day, in the Grand Cayman Island, I asked Craig if he planned on proposing to me during our "special" trip. He told me that he couldn't because he did not have the right opportunity, before the trip, to ask my mom for permission, so he left the ring behind; my suspicion was confirmed: I was so devastated. That evening, we had dinner reservations at a nice restaurant, very close to the beach. After ordering, Craig asked me if I wanted to take a stroll along the beach and check out the sunset. Soon after, Craig kneeled down on one knee and opened up a box with the engagement ring inside! I was so surprised, I slapped Craig's shoulder, like Elaine from Seinfeld, and I even forgot to say yes!
Wedding Planning / Culture:
We were involved in every detail, including creating the ceremony and reception music, choreographing dances for the wedding party and ourselves. To personalize the event further, our guests fingerprinted and signed their names on a family tree picture, and it is now framed and displayed in our home. While waiting in line at the dinner buffet, our guests were videotaped and asked to say their well wishes.
The Saturday Cultural Wedding took place on Saturday at Chino's parents' home in Los Angeles, and it was a theatrical rendition of what happens in the Nigerian villages, till this day. We both wore beautiful Nigerian garb and colorful accessories made in Nigeria.
On Sunday, in Burbank, we had an outdoor interfaith ceremony, surrounded by mountains. Green yarmulkes were offered (green represented the color of the Nigerian flag). The rabbi and the pastor together led the ceremony under the chuppah. During the breaking of the glass, Craig jumped as high as he could and he touched down to cheers of "Mazel Tov!" We also created a spiritual gesture: the groomsmen wrapped yarn around all of the guests, creating a togetherness circle. Chino's godmother surprised us later by mailing us a scarf, woven from this yarn.
Visit Munaluchi Bride Online for more Loveliness – https://munaluchibridal.com/?p=24872
Traditional Wedding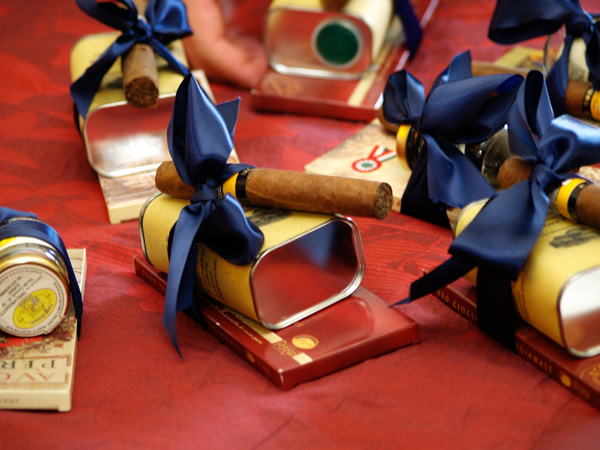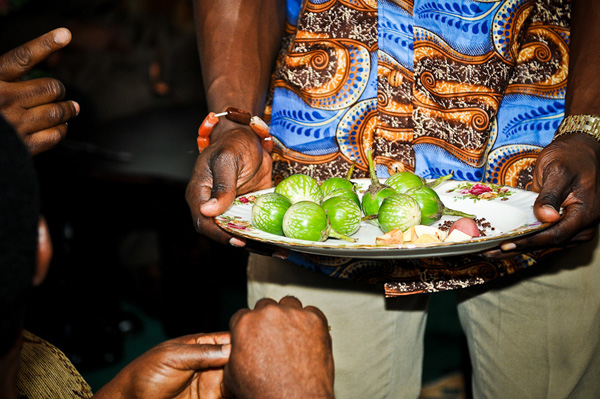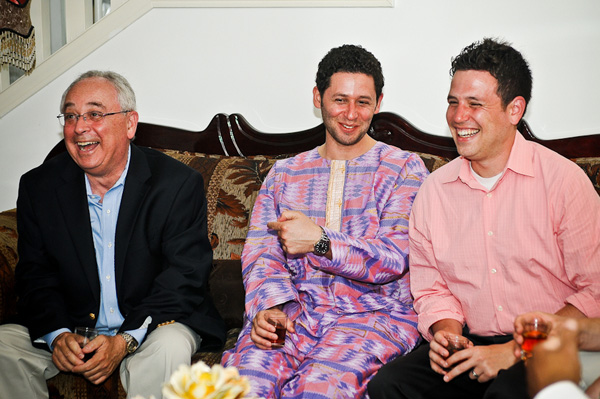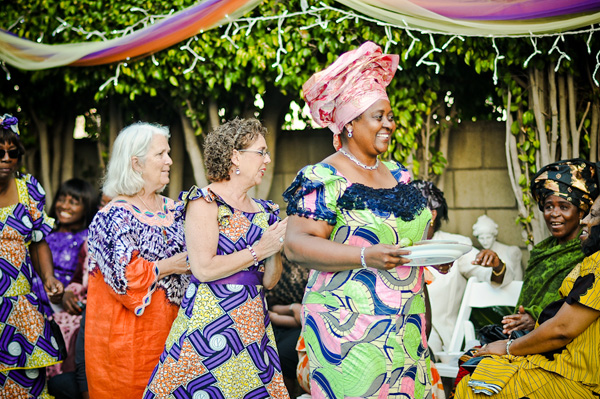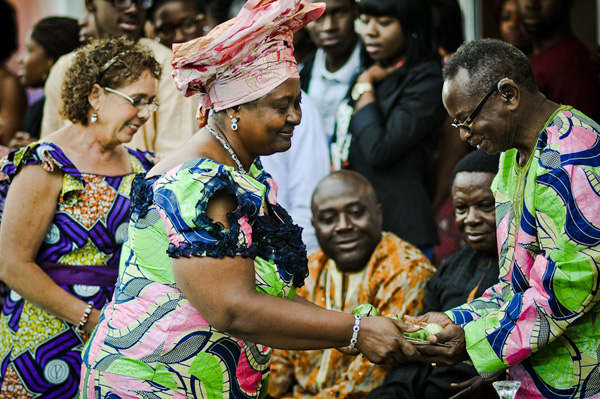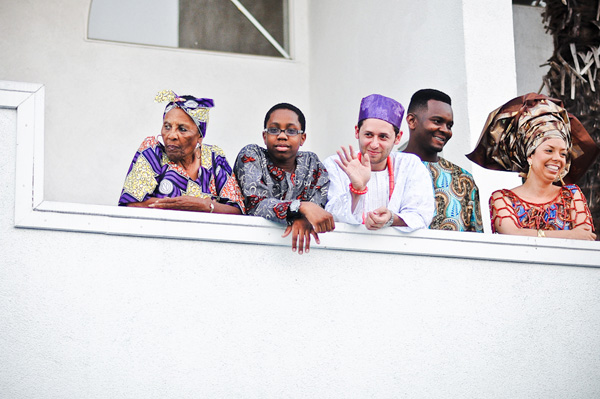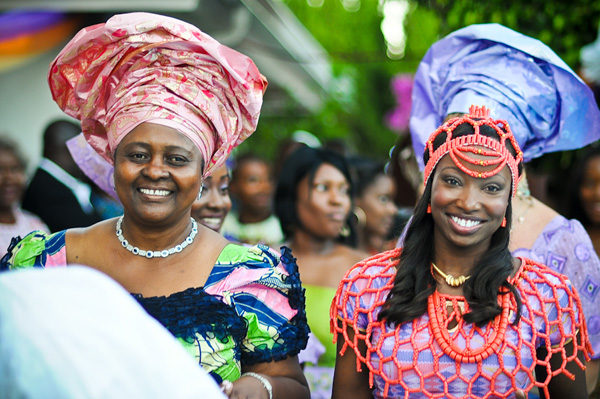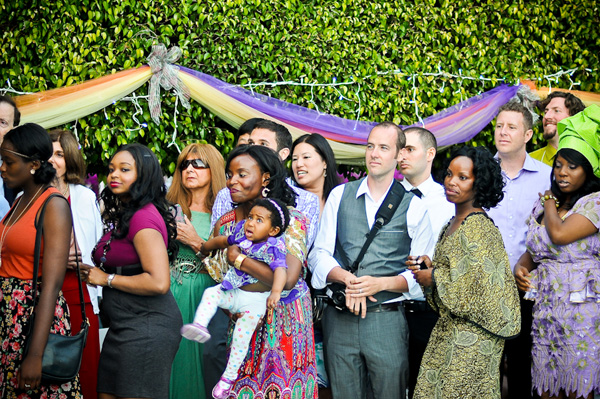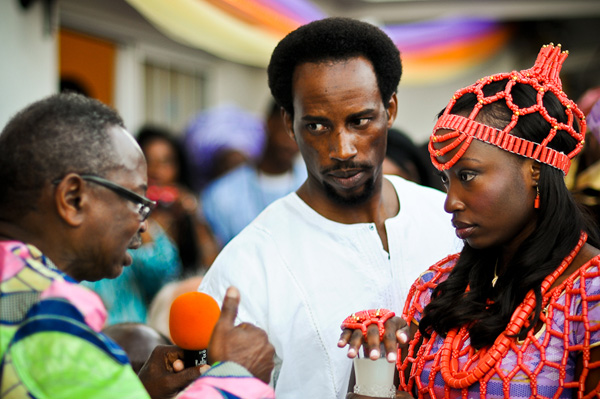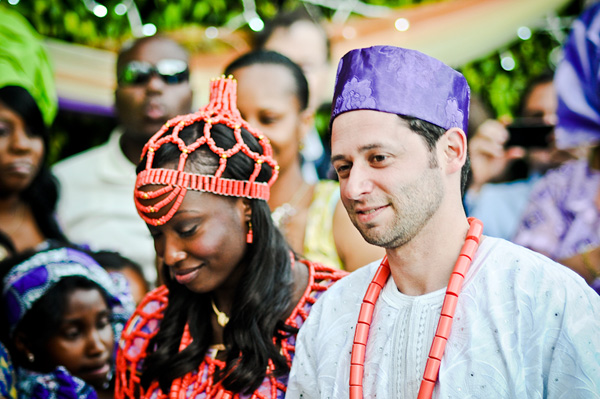 Wedding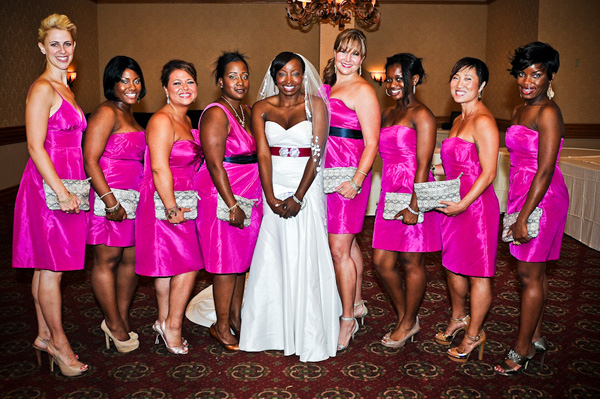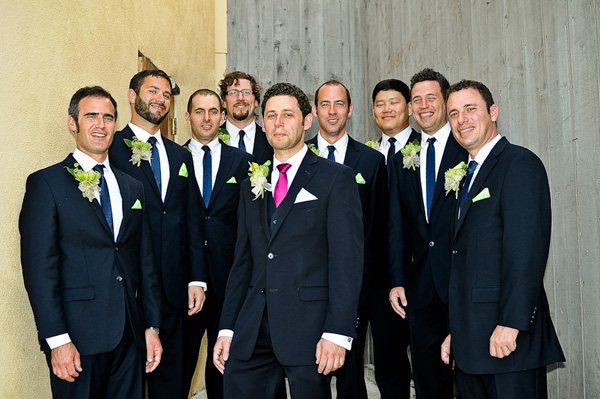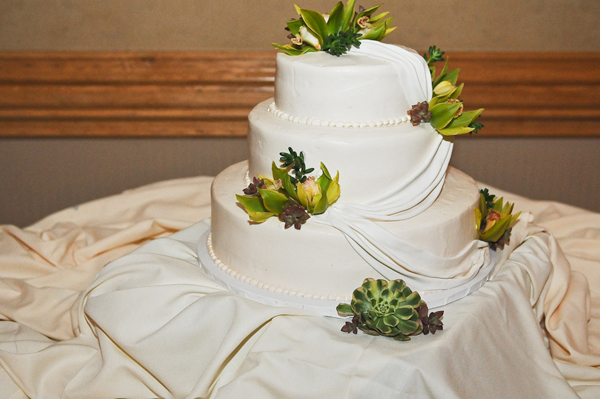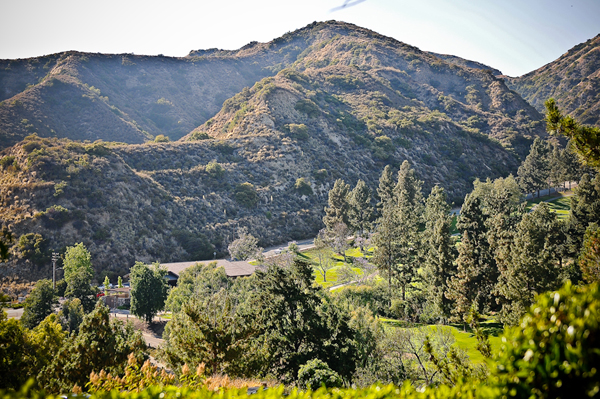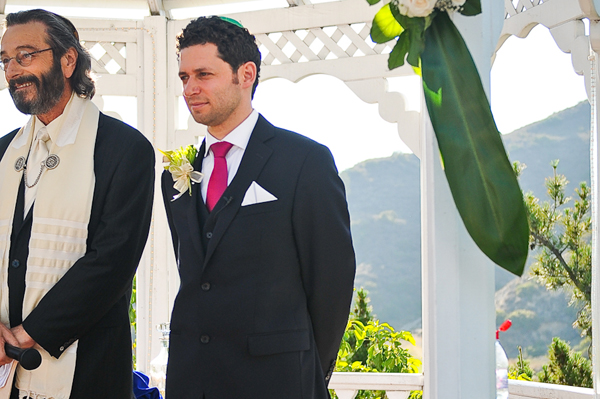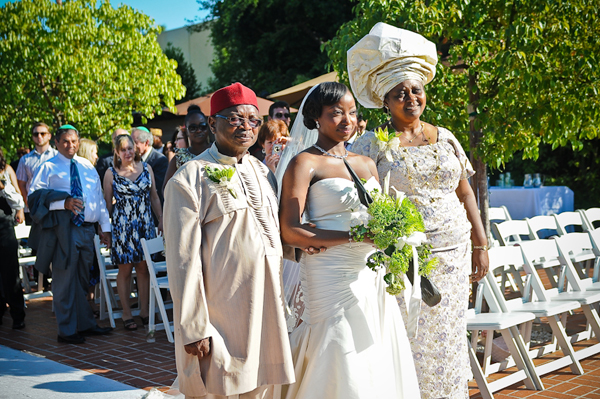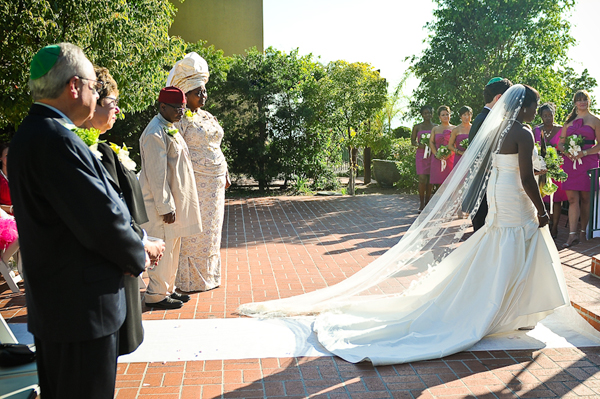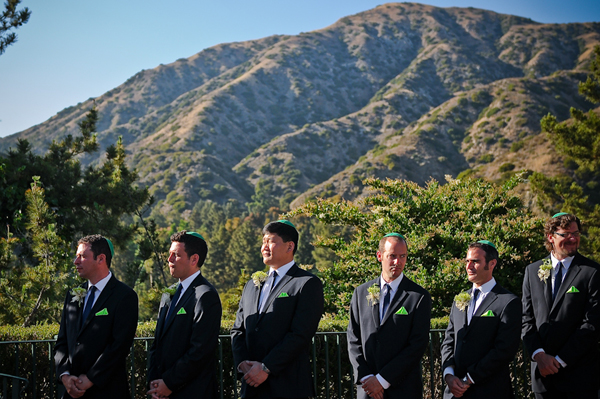 Vendors
Photography: Urban Shutterbug
Videography: Big 7 Media
Hair: Annie Martin – [email protected]
Cake: Cakery Bakery
Florist: Yolanda's Floral Design
Sunday Venue: The Castaway
______________________________________________________________________________________
We love weddings as much as you do! Get in touch…
weddings (at) bellanaija.com
www.bellanaija.com/weddings
www.twitter.com/BellaNaijaWed
www.facebook.com/BellaNaijaWeddings
www.instagram.com/BellaNaijaWeddings