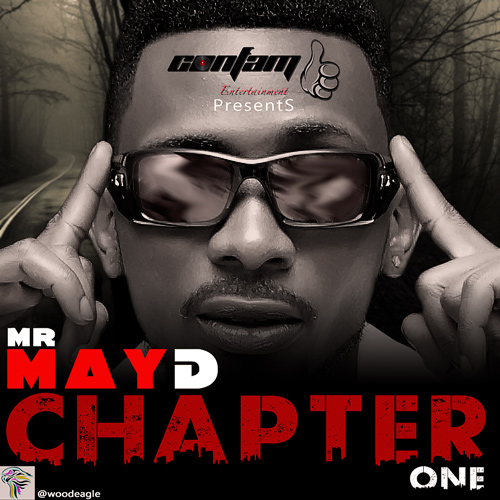 When May D came out with "Soundtrack", he took us by surprise. And after his feature on mega hit, "Chop My Money", he quickly gave us "Ile Ijo", "Gat Me High" and "You Want To Know Me" before anyone could utter 'one hit wonder'.
Now, he's on his own and ready to give us "the first chapter" of his budding music career. His debut album, "Chapter One" on his own Confam Entertainment label will feature some huge features from the likes of 2Face Idibia, Davido, Kay Switch and Olamide as well as his most recent hits "Use Me" & "So Many Tinz"
Check on it!
Track List
1. Story of My Life
2. Fumigate
3. Gat Me High
4. Show Me Your Style
5. Get Down
6. Ur Eyes feat. Davido
7. Ogogoro (Freestyle)
8. Use Me
9. Desire
10. Ile Ijo
11. Hungry
12. Soundtrack
13. Kigbe feat. Kay Switch & Olamide
14. Cool Temper
15. Suffering & Smiling
16. You Want 2 Know Me feat. P-Square
17. Take Me To Your Mother
18. So Many Tinz
19. Jekajo
20. Nobody feat. 2Face Idibia
Watch out for "Chapter One" coming out this week – May, 2013.