You may have heard the saying "Fashion is clothing and style is what you do with it", and as we have all come to know style is quite personal. When it comes to street style, the personality factor becomes even more important. It is a combination of what is comfortable to you and a bit of exuberance. I've often been asked the question 'what qualifies as street fashion?' The answer is simple – anything.
Think of it this way, street fashion is the expressive way of telling your story. It is using pieces from different eras and cultures, putting them together to express the totality of your personality. Just like Onos O, the BN Music Editor  and Terence Sambo of OneNigerianBoy, who both have signature looks, everyone has their mark. Now, to properly understand the concept of street style, you have to know the sub-cultures that shape it.
So, we've put together some examples of Street Style. Let's check them out.
Punk Fashion
The 'punk' subculture basically involves ripped clothing, mohican hairstyles, safety pins, provocative accessories, multi coloured hairstyles, provocative t-shirt slogans and everything soft goth related. It ranges from deigns by Vivienne Westwood to rock bands. We got to see it play out on our favourite celebrities as the theme for the recently concluded Met Ball. Celebrities like Miley Cyrus, Anne Hathaway, Nicki Minaj and Kim Kardashian all channelled their inner punk chick. Even Nigerian Celebrities like Denrele Edun and Eva Alordiah have been known to prove time and time again that punk is cool.
Preppy Fashion
For this subculture, think of the school uniforms in Gossip Girl. The fashion involves a lot of sweaters, chinos, button down shirts, Oxford shirts, kilt schoolgirl skirts and boat shoes. Basically anything that incorporates clothes that are school themed can be classified as preppy. From Britanny Spears 'Baby, give me one more time' video to modern fashion on the runways, preppy fashion has been been with us all the way. TV personality Efe Tommy has been seen rocking different variations of this look.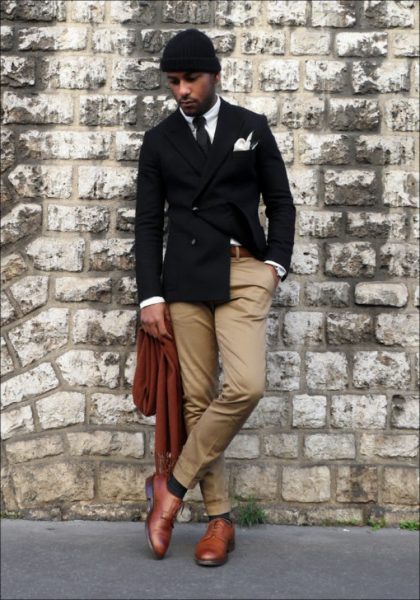 Gothic Fashion
When this subculture comes to mind I can't help but think of Charlie Boy. The area fada made Goth make up even more popular in recent times, especially in the photo shoot he had with his wife and daughters. To pull this off, think smokey eyed eyeshadow, a lot of black clothing, heavy metal & coats and biker boots.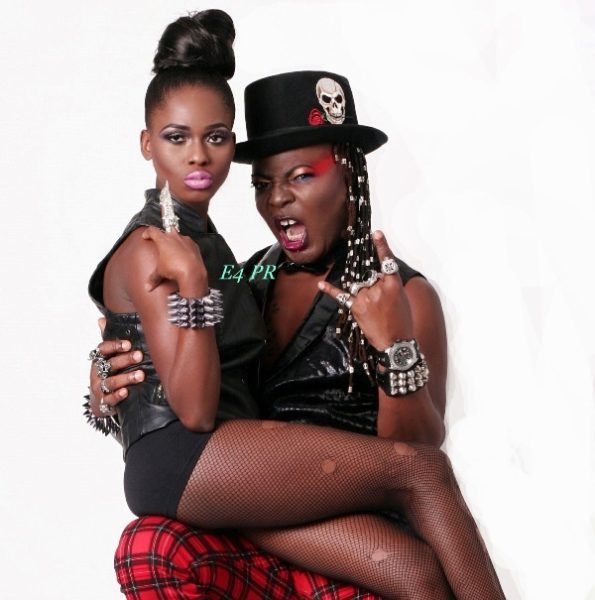 Hip-Hop
This is also known as urban fashion and is by far the most popular in Nigeria. They include wearing sneakers, ultra baggy jeans, denim jackets, hoodies, face caps and black American hairstyles like the punk or afro. Nigerian celebrities like Mode 9, Burna Boy, wiz kid and Psquare are known to rock both the old and new versions of this fashion and have created a following for it among Nigerians.
African Chic
This has not been verified as a subculture, but it's very present in the Nigerian culture. From style bloggers to celebrities like Omawumi, Chidinma and Terrence Sambo everyone has a bit of African chic in them. It usually involves natural hair hairstyles, African inspired accessoreis and clothing in local materials like the ankara and kente.
Everyone has a street style and the only way to own yours, is to express your personality through your clothes. Granted you can decide to be more toned down and relaxed with your expression but the end result should be an extension of you. You could mix that Mango dress you bought a while ago, the okrika jacket you just couldn't say no to and your mothers 1970's boots. You're allowed to be as abstract as possible because you aren't dressing to conform, you're dressing to stand out. The tools of fashion have been made available, all that's left is what you build with it.
Do you have a street style? Share with us what you love to wear that truly defines you.
Photo Credits: BellaNaija, Toolzo.net, New Age Nigeria, onlinenigeria, Naijacampusgossip, trashness and OneNigerianBoy , Naijamayor and Nigerianmagazine