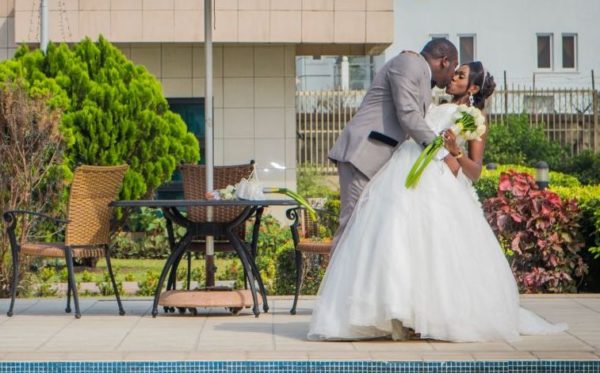 It's a special day on BellaNaija Weddings!
We have 2 lovely weddings just for YOU.
Deida Omoyeni and Abugewa Oritsejafor's wedding was gorgeous. The celebration of their cultures on the traditional wedding day and then their serene white wedding and glitzy wedding reception.
Magnifique!
Enjoy – BN Our Wedding Story – The Deida & Abugewa edition!
***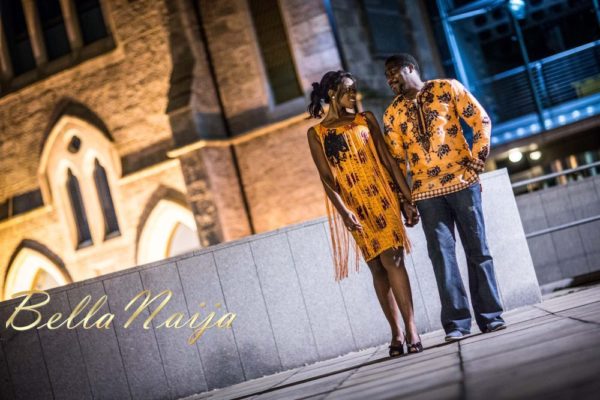 How Deida & Abugewa Met
by Deida
Abugewa and I met at University of Aberdeen just when I started my Masters degree in 2008. Apparently the first time he saw me was with one of his friends (Andrew) and he was trying to talk to me and I, in his own words, "gave him sweet ela" lol! I always tell him that I couldn't have done so, hehe 🙂
by Abugewa
Deida and I met at Aberdeen and it was love at first sight . There was this connection which I could not describe but in my heart I knew this was the one. She did though try to make it hard but persistence and conviction won at the end.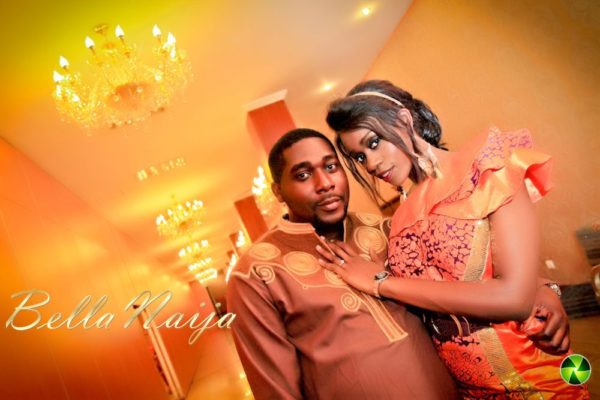 How Abugewa proposed to Deida
by Deida
He had called me after work and said in passing that he was planning a trip for us the coming weekend, yayyy I thought! I asked why as it was rather impromptu, and he said because it was a bank holiday weekend so that meant a long weekend and he was just tired and wanted a get away. I was super excited and asked where we were going and he was like he was still thinking but that what do I think about Manchester, and I was like yes yes!! We had gone before and I just fell in love with the city.
So we got there, I had so much fun, he had planned activities for each day. We went to the museums, theatres, exotic dinners, shopping spree and I din't want it to end. Monday was the last day and that evening we went for dinner as usual (or so I thought).
We got to the restaurant, it was so beautiful and thinking about it now I should have known because all the waiters and waitresses just kept smiling, and constantly kept coming to our table. He held my hands after we placed our orders and started telling me how much he loved me and asked if I loved him, and said all these sweet things about us and how our relationship is the best thing in his life. Then before I knew it he brought out a box from somewhere and went down on his knees and said somethings which I can't remember, I wasn't listening because at this point I was in shock, I saw the flash from a camera but I couldn't see who was taking the pic, then he asked if I will marry him, and of course I said yes! I was blushing so much all through and I was dumbfounded. Then everyone in the restaurant started clapping and the waiters came to give him his cameras and congratulated us, apparently they were in on it too…I couldn't stop blushing.
__________________________________________________________________________________________
It was glam all the way at Deida Omoyeni & Abugewa Oritsejafor wedding! Starting with their traditional wedding ceremony which celebrated their heritage in true style with the couple's majestic attire and lush decor all around.
With their traditional marriage rites completed, the next day, it was time for Deida and Abugewa's white wedding. The bride looked lovely in her stunning tulle bridal gown with a full ballgown skirt, embellished handmade flowers straps and a generous adornment of Swarovski crystals while the groom was handsome in his sleek grey suit with black detailing. After their marriage blessing, the couple and their guests moved on to their wedding reception.
Yellow, gold and lots of bling transformed the venue into Deida and Abugewa's paradise. The couple was the centre of attention was their love was apparent as they shared their first dance sealed with a kiss! It was a rocking great time with music stars Naeto C and Seyi Shay revving guests up with their performances.
BN wishes Deida and Abugewa a blessed and amazing life together as one.
~ Photography: Bayo Omoborinowo – Website | Facebook Link
~ Additional Photography – UK E-Session: Jonathan Addie – Website | Facebook Link
Wedding Details
Wedding Dates
Traditional Wedding: 21st December 2012
White Wedding: Saturday 22nd December 2012
Wedding Venues
Traditional Wedding: The Incubator, City of David Road, Victoria Island, Lagos
White Wedding: The Redeemed Christian Church of God, City of David Parish, Victoria Island, Lagos
Reception: Ruby Gardens Event Centre, Lekki/Epe Expressway, Lagos
Wedding Colours
Traditional: Bride's Side – Lemon Green, Fuschia Pink & Gold | Groom's Side – Gold & Fuchsia Pink
White Wedding: Bride's Side – Yellow, Peach & Gold | Groom's Side – Purple & Peach
Wedding Attire
Bride's Dress: Maggie Sottero
Bride's Reception Dress: Custom
Groom's Suit: Bespoke
Bride's Bouquet & Bridesmaids' Flowers: Bankei
Bride's Makeup – Traditional Wedding: Banke Meshida-Lawal for BM|Pro
Bride's Makeup – White Wedding: Dave for MUD
Wedding Theme
Traditional Wedding: Glam
White Wedding: Fairytale
Wedding Vendors
Wedding Planners: Bride & Her Mum 🙂
Decor – Traditional Wedding: Posh Events
Food: Pepper Konsult and Philmoke
MC: AY
______________________________________________________________________________________
We love weddings as much as you do! Get in touch…
weddings (at) bellanaija.com
www.bellanaija.com/weddings
www.twitter.com/BellaNaijaWed
www.facebook.com/BellaNaijaWeddings
www.instagram.com/BellaNaijaWeddings