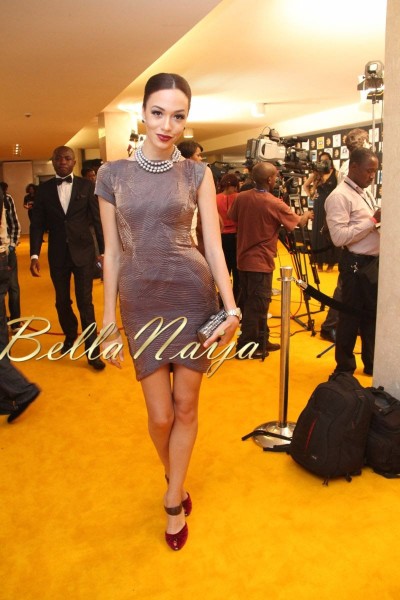 Hey everyone and welcome to another edition of the BN Trend Alert – the stylish page where we share what fashion items are 'in' right now so you can get jump on it too.
Today we are looking down at our feet for one of the sexiest trends to hit the red carpet; ankle shoes. Yes ladies, get those foot creams ready because ankle shoes are 'in' and from the looks of it, it's not going anywhere anytime soon.
Ankle shoes are sweet & feminine and this year the big thing about it is the detail. The more unique the detail is on the strap or the body of the shoe, the better.  The most popular ankle shoe this season is the gold chain detail ankle strap shoe that has got everyone from Dolapo Oni to Isio Wanogho rocking the trend fiercely.
So how can you add this trend to your fabulous wardrobe? Here are some tips to help you along.
If you are tall like Eku Edewor, try something with a low heel and an oval shaped strap. The oval shape takes a few inches off your long legs making you look more sizable and not too tall.
When wearing ankle strap shoes with a dress or skirt, always show some leg (The question of how much leg is up to you). The shoes make your legs look longer and what's the point if you cant flaunt them.
Go for a burst of colour. There is something about wearing one colour from head to knee, then decorating your feet with a pop of colour that really gets the outfit to pop. Like Lilian Unachukwu here, orange might work wonders for you too.
Vary the location of your straps. Just because it is called an ankle strap doesn't mean it is limited to your ankle alone. Mix it up a bit like Veronica Ebie-Odeka with some straps reaching from the heel of her foot.
If you have thick legs, go for straps that are really thin. Wearing a thick strapped ankle shoe makes the overall look of your legs bulky.
If you have on a stunning but busy dress like Tracy Nwapa, go minimal with the embellishments on the ankle strap. Wear a nice ankle strap shoe with small studs and tiny straps to still be on trend and not take too much away from your outfit.
Always work your ankle strap heel into your outfit. With Bridget Awosika's outfit, she went for a thin strapped ankle shoe in black and gold. This is perfect if you are going for that edgy – classic look. From the front, the shoes look pretty basic, but when you get to the back you see the metallic gold detail covering the heel.
For the gals who rock different styles and still want to wear the ankle strap shoe trend, don't worry BN Style has got your back. Here are some style inspirations on how you can incorporate the trend into your personal style.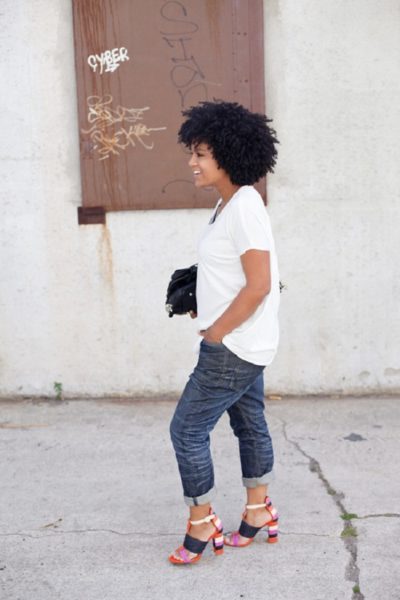 Check out Joy Adaeze of JoyLovesFashion blog in her cool jumpsuit outfit.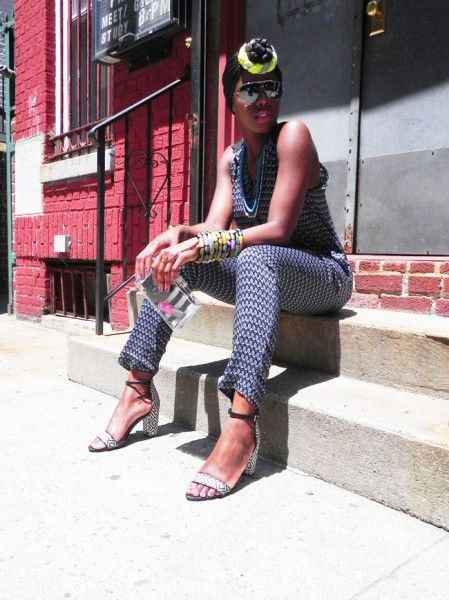 Do you like the shoe trend? Want to get yours? Well, here is some BN Style inspiration to help you out.
Check out Shirley B Eniang of the Meek-n-Mild style and beauty blog looking as cute as a button in her lemon Zara ankle strap shoes.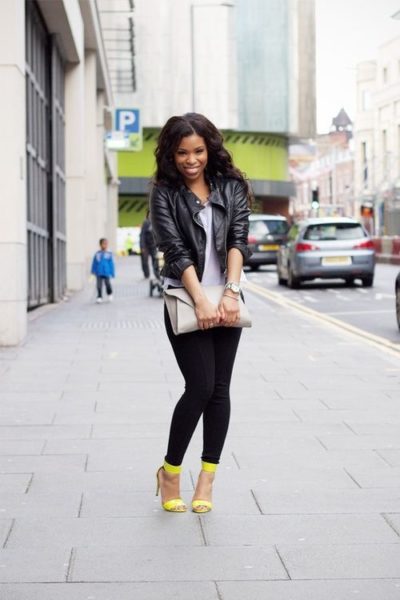 Here is how to get her look.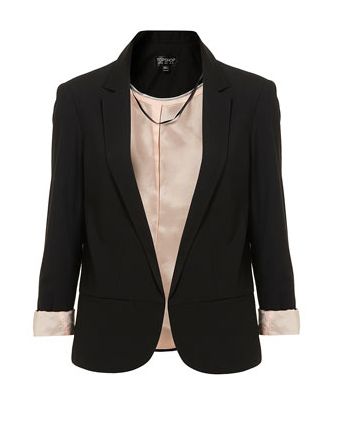 Use a structured blazer like this one from Topshop to determine the frame of your look and still suit weather conditions instead of a leather jacket.
Buy here – Topshop.com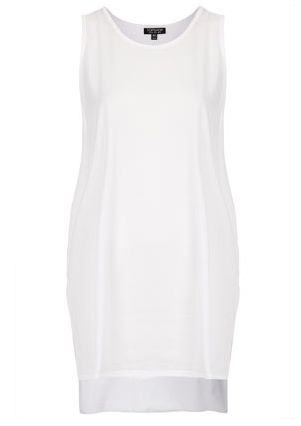 The long tank top like the Topshop Step Back Hem Tank will elongate your body and add a fun look to your outfit.
Buy here – Topshop.com
Black tights like the Topshop Ribbed High-waisted Riding Pants are a nice plane background before people get to see your shoes. They also streamline the body adding to the illusion of length by the ankle strap shoes.
Buy here – Topshop.com
A grey clutch like the Topshop Flip Lock Clutch compliments the outfit as a mix between black and white.
Buy here – Topshop.com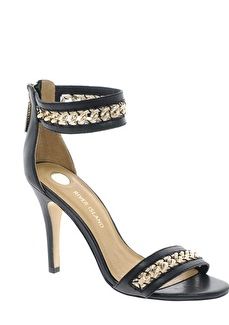 Finally you have your ankle shoes. I decided to place this River Island Chain Ankle Strap Sandals in black instead of the lemon worn by Shirley, just in case the colour is too loud for you. You can always alternate them.
Buy here – Asos.com
Like we always say, the key to rocking a great trend to the full is making it your own. Add your own personal flare to it and before you know it, you will be on your way to wearing one of the hottest trends the right way. Have any ankle strap shoe advice? Don't forget to share them.
Photo Credit: Awedbymonica.blogspot . BeautyandSugar .