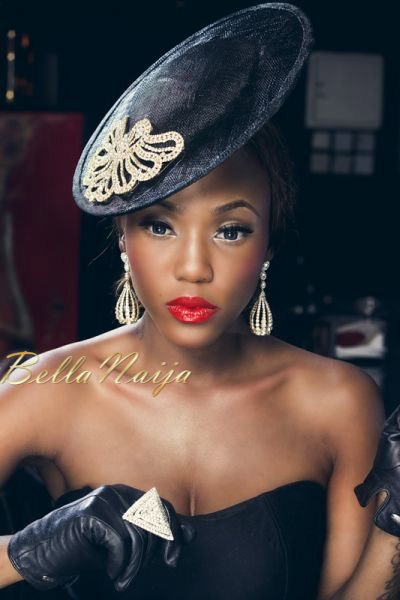 Every once in a while, the music diva, Retta now known as Retta Rich dishes out hit songs and keeps us entertained. 
With her released singles "Kolo For You", "Tomorrow", "Who be Fool", she has captured the attention of many music fans who yearn for more of her songs.
In December 2012, Retta rebranded adding "Rich" to her name and also redefining her image which is classy and retro with a single introduced titled "Who be fool" and currently she has released the remix of her hit single "Kolo For You" which features Eva, Phyno, Cassey Ed.
She reveals to BellaNaija some details on her passions, her dream guy and more! 
You used to be known as Retta but recently re-branded to Retta Rich. What inspired this change and how did you come about the name?
The name Retta was gotten from my full name, Lawretta so is Rich gotten from my surname, Richards. After my singles were released – 'Kolo For You' and 'Tomorrow', I decided to reflect on my own vision on who or what Retta should be about. I decided to make a come back with a different side to Retta which could be considered fun, out going, colourful and spiritual so I added Rich to Retta which to me represents all that redefines my art.
Tell us more about you, your upbringing and educational background.
I am from Port Harcourt in Rivers state. I grew up with my 5 sisters, my Mum and Dad. I got a certificate in Theatre Art from the University of Port Harcourt and moved to Lagos in 2008 to kick off my music carrier in 2009 with Jton productions.
How would you describe your kind of music?
Retro, Soul, Pop… I call it the 'New Soul'.
You seem to come out with new releases once in a year and then go on long breaks. Are you just deliberately taking your time or why are you treading this path in your career?
Haha! I wish I could say I enjoyed taking those breaks but the bitter truth is I didn't. The breaks were due to one or two challenges I had with my record label at the time which was clarified before we parted ways. While I was on such breaks, I actually was still working because I was traveling in and out of the country for shows and also a few tours. In the long run, I can say that the breaks helped get me on track properly. From here, it only gets better.
You toured America and Canada alongside PSquare in 2010. How did you get such a platform and should we be looking forward to a record deal with Square Records in the future? What is your relationship like with PSquare?
Yes I did and it was a fantastic experience. I was also invited to the BET Awards thanks to Lillian Blackson and Joy Tongo. I did all these when I had little or nothing out and was still considered an upcoming artiste. These opportunities opened a lot of doors for me. PSquare are like family to me, always hav and always will be. The Okoye's are so dear to me and I can't begin to thank them for the love and support through out the years. For now, working with Square records isn't certain. We plan on making good music together for sure but I think it's time for me to define myself now.
How well is your music accepted outside Nigeria?
In other African countries, I think pretty OK. My sound and music isn't typically African so it's a little harder to reach out to the core Africans. When my other singles are released, we plan on pushing as hard as we can and hopefully people would recognize the handwork.
Your single 'Kolo For You' was well received but it took you so long to release a remix. Why?
There was never a plan for a remix. Since I was gone for so long I figured I needed to be able to get people's attention to the new Retta Rich without confusing them by flipping 'Kolo For You' into something different.
As a woman, what are your greatest assets?
My spirit has always been the first; one thing I know is that it's God and I. Secondly, my wild imagination. I have no limits to my thoughts. Thirdly is my beauty. I am beautiful, in and out. I personally think my mind is more beautiful than anything I have ever gained in life and that's were all the magic happens.
Are you dating or perhaps searching at the moment?
Young, single, searching yet not scared to mingle.
What is your biggest turn on and turn off in a guy?
I'll like to start with turn offs. I dislike funny guys. I love a man with a good sense of humour but when you're funny, you immediately strike me as a clown therefore you'll be stuck in the friend zone! I dislike childish men, clueless men, pretentious men and rigid men. But I love a confident man, a God fearing, serious minded, neat, fluent, smart, sensible, open minded and handsome man. I could go on forever (Laughs).
What heights do you hope to attain in your music career?
This would probably sound cliché but I am shooting for the stars. I have no boundaries – as high as it takes me.
Check out her new promo shots: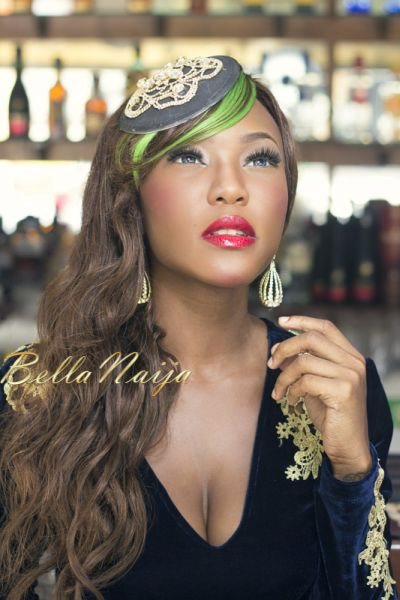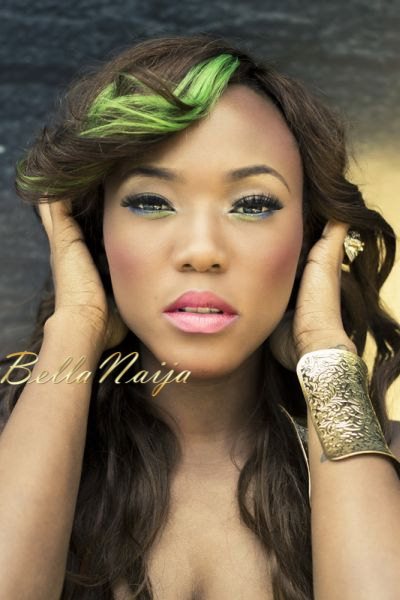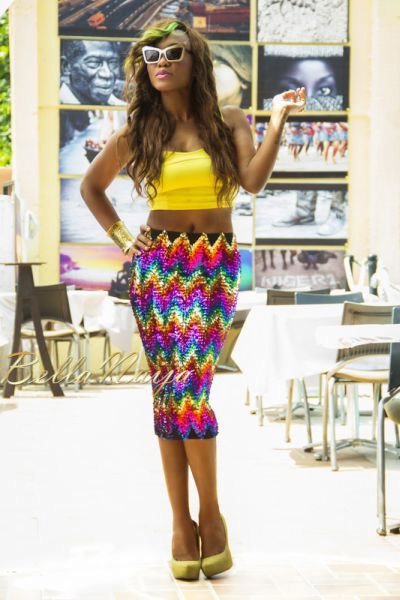 Retta Rich – Kolo For You

Retta Rich – Tomorrow