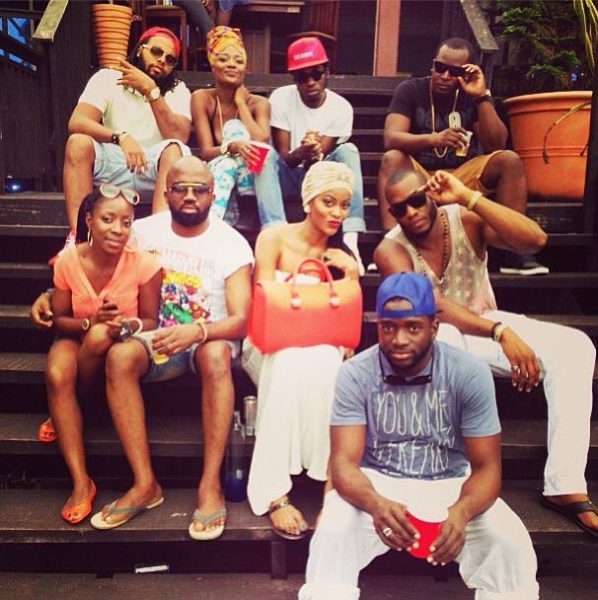 Banky W has got quite an all-star cast for the new video for his uptempo R&B single, "Good Good Loving" as Nigerian, and Ghanaian, stars were spotted at its private beach shoot yesterday. P.R.E put up the above photo to his Instagram page with the caption:
"@bojonthemicrophone @noble_igwe@its_lynxxx @efya_nokturnal banky's good loving video shoot…"
The video was directed by the top notch visuals maestro, Clarence Peters and is slated to feature the likes of Lynxxx, eLDee the Don, P.R.E, Boj, Efya, Damilola Adegbite, Retta Rich, Noble Igwe and Syndik8 Records' DJ Obi. 
It looks like it's going to be a really fun video. Has Banky W ever let us down with his music videos? Will we be looking forward to this one?
Share your thoughts!
Photo Credit: Instagram – P.R.E | Efya | RettaRich1