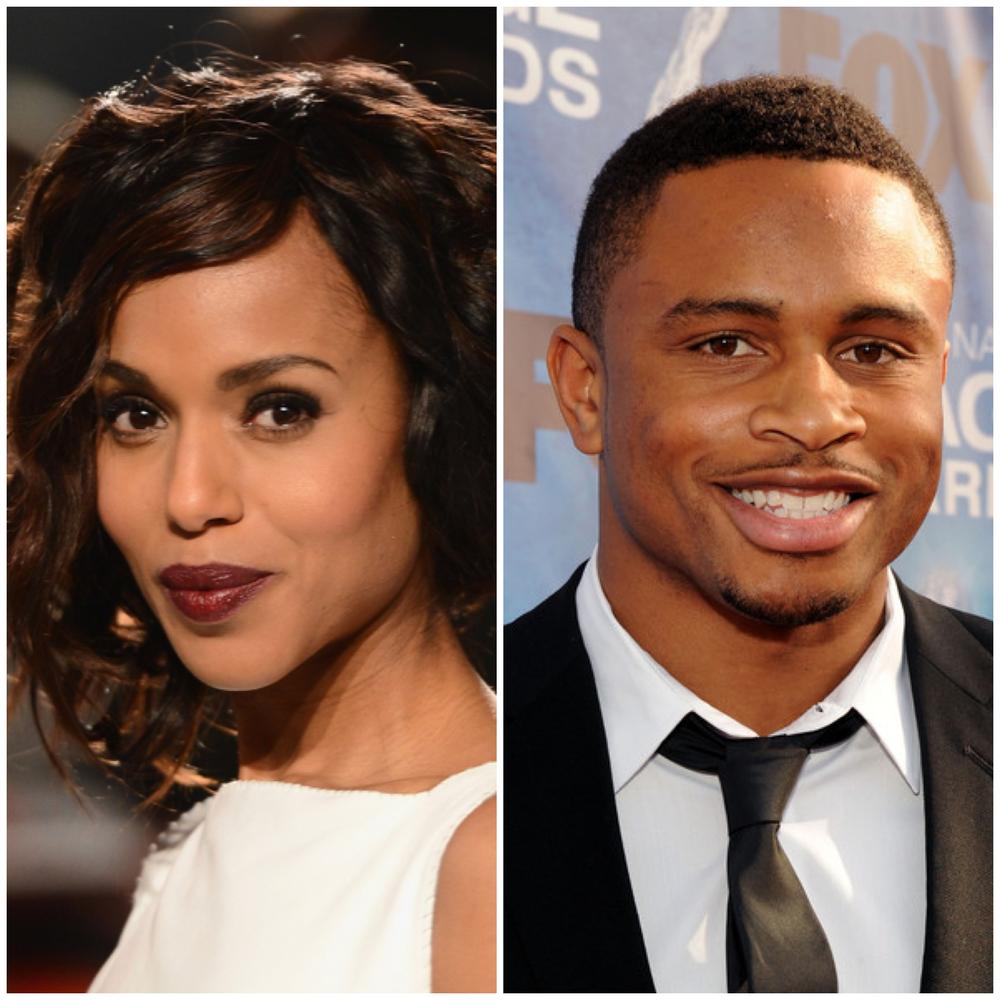 Congratulations! It looks like Kerry Washington is going to have some Nigerian-American babies! According to People Magazine – who obtained the couple's marriage certificate, the 36 year old Scandal  star married  San Francisco 49ers cornerback Ezenwa Nnamdi Asomugha, 31, on June 24 in Hailey, Idaho in the U.S.
Witnesses were listed as her parents.
The couple began to date last summer, according to sports gossip site Terez Owens.
This is the first marriage for both Washington and Asomugha, though Washington was engaged to actor David Moscow from 2004 to 2007.
Several media sites state the rep for Washington had no comment.
We wish the couple the best – Igbo Kwenu!