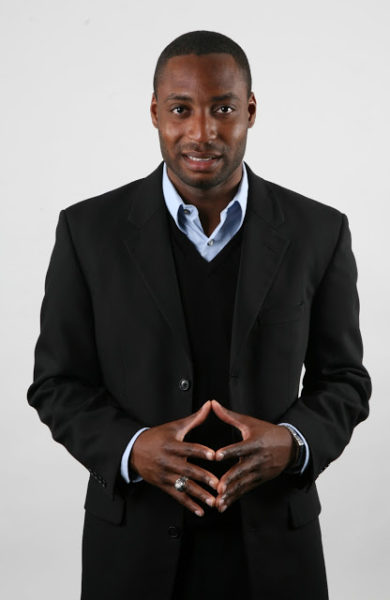 Okechukwu Ofili is not a stranger to us at BellaNaija. In his talk at [email protected] in Abuja, titled "How We Lost Our Capacity to Innovate" Ofili speaks on Nigeria's history as told him by his dad, the story of Nigeria's refinery and our incapacity to be innovative.
The question is, in 2013 how much can we create on our own?
Here's an excerpt of the speech below:
And this is the truth. The history of the war is not really recorded; it is largely ignored. Ignored by the world and ignored by Nigeria, because of the evils and anger it triggers. But within the anger and evils there are great stories that a nation can hold on to. Stories such as a young group of Nigerians running a refinery independently in 1967…only because they were given the opportunity to do so.
Now I am not saying we should get rid of foreigners Mugabe style; after all, we saw how that turned out in Zimbabwe. What I am saying instead is that we should give each other a chance…the same chance that we give foreigners, so that we can re-write our history from a Nigerian perspective.
The guys during the war were able to work on that rig, maintain it, and build more refineries from scrap metal, simply because they were given a chance. To be honest, they had no other option but to give themselves a chance. And because that happened, they were able to succeed. Imagine what could have happened if this type of thing continued occurring in Nigeria! What could we have achieved and what could we have created?
But sadly we have forgotten about that, about our history and our ability to innovate.
We have situations where even before a Nigerian has failed, we are already plotting his foreign replacement. Nowhere is this more prevalent than with our men's football coaching positions. Anytime a local coach is hired, he is barely given enough time to prove himself. In other words, he has no room for error. The moment he fails his first match…actually before the first match starts, the entire nation is already shouting for a foreign coach. It is like we can't see success without a foreign influence.
But ironically when the foreign coach falters, the country is quiet, until he is fired or he quits, and then another unfortunate local coach is brought in to replace him and the cycle repeats itself.
Look at the case of Steven Keshi at the 2013 African Nations Cup … nobody gave him a chance; not Africans, not Nigerians and not even the people who hired him. After he drew his first two games, his head was being called for. It did not matter that Nigeria still was in contention to win the tournament; people had already started panicking. Panicking so much that the NFF (Nigerian Football Federation) had already started working on a foreign coach replacement even before he had played the quarter final match against Ivory Coast. Nobody believed he could win that game, nobody. Was it because he was Nigerian? If he had been a foreigner, the reaction would have been different. If the foreigner had failed, people would have probably blamed the players or the referees or that man from the village…. But when a Nigerian is in charge, or in any leadership position, we rail at him and give him little or no chance.
Watch the inspiring video here
For more information on Ofili, visit ofilispeaks.com