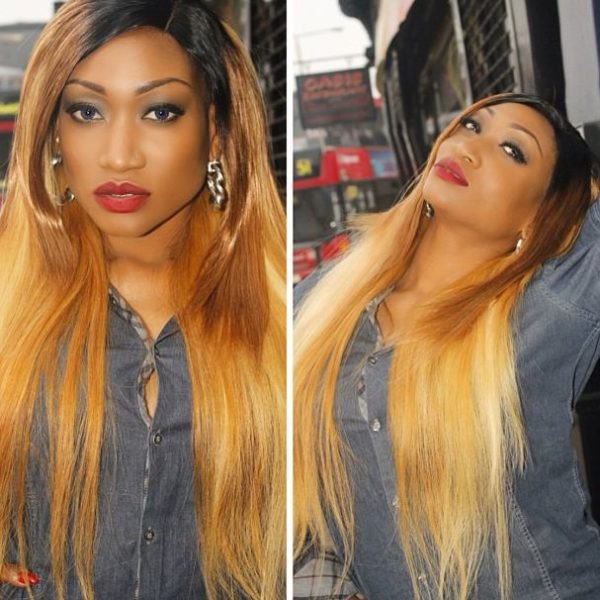 It certainly looks like blondes have the most fun
…or at least that's what Oge is making us believe.
Over the weekend, Nollywood star Oge Okoye decided to switch up her look; opting for long blonde locks.
I like the look and it does fit her. So BellaNaija Style Watchers, Yay or Nay? Let us know!