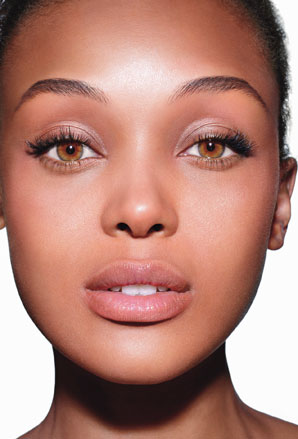 Hi BN Beauty gals! Imagine it's another beautiful day and you are just about to get ready for your day out. You're all dressed and then you realize your foundation is empty. Time to get a new one right?
Now, before you go makeup shopping, there are a few things you need to verify. Your right shade, what formula would be best for your skin and if you need to buy anything extra for its application. As usual, BN Beauty has got your back. So, here are a few tips to help make that tricky foundation selection process easier.
Identifying your skin type
To check for your skin type, first use a cleanser to wipe off any dirt or grime that may have resided on your skin. This is so the dirt does not alter the appearance of the foundation when you try it out.
Don't know what skin type you are? Don't worry, it happens. Here are a few indicators to help out.
If your skin is…
– Tight, uncomfortable & sensitive – You have dry skin
– Neither tight nor shiny – You have normal skin
– Shiny down the centre – You have combination skin
– Shiny all over and blemish prone – You have oily skin
Finding the Right Formula for you
Dry skin: Go for foundations that are creamy or have creamier bases.
Normal skin: This is very liberal and you can try any formula you want as long as you are not allergic to any of its components.
Combination skin: Try lightweight formulas for a comfortable and natural finish.
Oily skin: Stay away from thick foundations. This would clog up your skin combined with your oily skin.
Selecting your shade
– Always shop for foundations on a sunny day. This way you have the harshest light to work with.
– Try a couple of matches under your check and above your jawline.
– Use a compact mirror; and check the comparison of the foundation against your skin outside in the natural light.
– Sometimes your skin changes with different seasons. In the sunny season your tone is warmer and in the harmattan it is a little bit cold. Try getting two foundations for when the seasons and your tones change.
Application using 3 Tools
Beauty Sponge: If you are using a beauty sponge then apply an amount of foundation on its surface. Press the sponge against your skin and roll it slightly in small strokes. This is great for full coverage.
Brush: Use the brush to apply a light coat on your skin. Be sure to make it as even as possible and even use it to spread them out. Then brush in the foundation making sure not to leave any harsh lines. If you use a flat brush, then you may have to be extra careful because they are more prone to leaving harsh lines of foundation on your face.
If you are using a fluffy brush, then be sure to get an even distribution on your face for a more covered look.
Fingers: Use clean fingers to smoothly apply foundation on your skin starting from your forehead down to the rest of your face. It is better to use at least 4 fingers to get a better distribution of foundation. This technique allows you concentrate on problem areas.
There you have it. Some great tips to help you find the right foundation and tools to get a flawless finish. Don't forget that there are many other tips to finding foundation. If you have any tips that we may find helpful please share. Have a beautiful day.
Photo Credit: Glamour