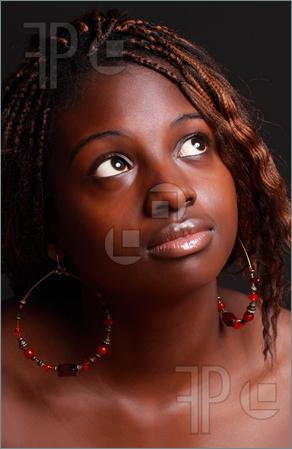 Poverty is one dreadful thing that no one would want to have anything to do with. But there is something about poverty that drives slumber from the eyes of its victim, propelling them to keep wake and strive while all else lay fast asleep.
Like a leech it would stick unrepentantly to its victim hoping death alone would do them part. So long is its tentacle and domineering that once it takes holds of an individual, its ugly influence would be seen and felt in all facets of the individual's life, including his thinking processes.
As ugly and heartless poverty may be, there is something interesting about it. Like a large billyclub positioned somewhat above the individual's head, hitting it with all its might, with a stinging but mild touch, nudging him to act. With hunger, want and untold reproach, poverty will send its victim to bed many a sleepless nights, nudging them to abandon sleep and act.
Many a days of untold hardship and helplessness has propelled many invalids and cripples to leap over obstacles that men of stature could not bring themselves to face simply because years of study in the school poverty has strengthened their willpower and determination to pursue their dreams. There is a determination to succeed in man that is triggered by nothing but lack and hardship.
Ouida was not the least wrong when he submitted that Poverty is very terrible, and sometimes kills the very soul within us, but it is the north wind that lashes men into Vikings; it is the soft, luscious south wind which lulls them to lotus dreams.
Little Cosmas Maduka had thought that the world had ended when he learnt that his father had passed away. The seven-year-old, being the first child, soon finds himself in apposition where he had to drop out of school to hawk akara to support his poor mother and help pay his siblings' school fees. Life was rough and painful but he had no much trouble coping until his former schoolmates came around, taunting and calling him all sorts of derogatory names. It was at this point that something in him was triggered and he promised himself that no matter how rough the road may be, that his riches would transcend that of they all. His path was laden with seemingly insurmountable obstacles; for he had to leave for Lagos to become an apprentice who would eventually serve his master dutifully for years and would be rudely dismissed for no cogent reason. Times and times again he started out with nothing, trying his hands on all manner of businesses until he began to diligently grow in wealth and today you may not count five top businessmen in our country before Dr. Maduka's name would surface.
Olaudah Equiano was about twelve years old when he was kidnapped and sold to slave traders. As with other slaves in those days the day eventually came when he was to meet the white man chained like a captured animal to other slaves on the coast for examination and eventual transportation across the Atlantic. A broken Equiano watched in indescribable horror, pain and agony as they were bundled into their various cells in a manner not much different how soft drink bottles are packed into crates. These alone were enough to make a man go through life with his head buried somewhere in his stomach beaten and left for dead by the billy club of cruelty and blaming all on some fate he had no control over but Olaudah began to master his circumstances. As the days went by, the little Nigerian slave had his name changed over and again as owners came and went but he would not give up. He told himself that those that are free are not better than he is and with great determination he worked hard till he began to earn allowances, saving all he could lay his hands on until he was able to procure back his freedom. Not only did he work hard till he became free, he taught himself until he gave England and the wider world his autobiography, one of the earliest by not just a black man but a one-time slave and fought to see the abolition of slave trade.
Scarcely would anyone read these lines who would ever be poorer than Olaudah, but he allowed his condition to inspire him to take action. You can either choose to blame everybody else for your poverty, play the denial game or be inspired to work hard until you have something to show for all the trouble.
Photo Credit: featurepics.com
_______________________________________________________________________________
Ifeanyi J. Igbokwe is a seasoned writer, motivational speaker, consultant and an action coach with special interest with personal and corporate growth and effectiveness. Twitter: @igbokwe_ifeanyi E: [email protected]