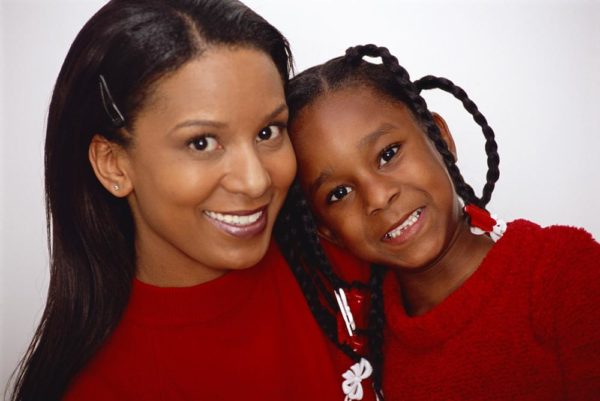 There's a white gold pendant, in the form of a scorpion, which hangs from my neck 90% of the time. At the time I purchased it, there was no significance to it. It was simply jewelry. I loved it, so I bought it. Then, I got a cotton bud stuck in my ear and went to have it taken out at the clinic in Unilag. The woman, whist poking in my ear noticed my scorpion and if I realized the spiritual import of having such a thing hanging down my chest. As a respectful, well brought up Ogbomosho girl, I didn't interrupt as she as lectured me on why I should quickly find a way to discard my pendant. That time, gold was selling for N3,000 per gram; no way was I going to throw it away. Heck, it was an investment and one I really liked. Plus there's something about zodiac signs and birthdays that says that my zodiac sign is 'Scorpio'.
My pendant is me basically celebrating my birthday all year round. I rub it every time I'm nervous or I'm excited. It's there for me whenever I'm bored out of my brains and my restless fingers need to keep doing something. It's how I tell my subconscious that I'm alive. It's how I tell myself that Scorpio Season is all year round and not just at the end of October and most of November.
So, as my birthday approaches, I've been thinking of what to do differently. It's not a significant age, but there's something about your birthday coming up that makes people who are kind enough to remember you sef want to ask you what you're doing on that day and how you plan to celebrate. Usually, if you're 'lucky' and it's on a weekend, you can have friends over for drinks and food. However, that's not really a fun idea if you think of all the cleaning you're going to have to do when the friends leave. If it's on a week day, then you'll have to buy cake and small chops for people in the office. (That was fun in my former office. Plenty lawyers and plenty small chops).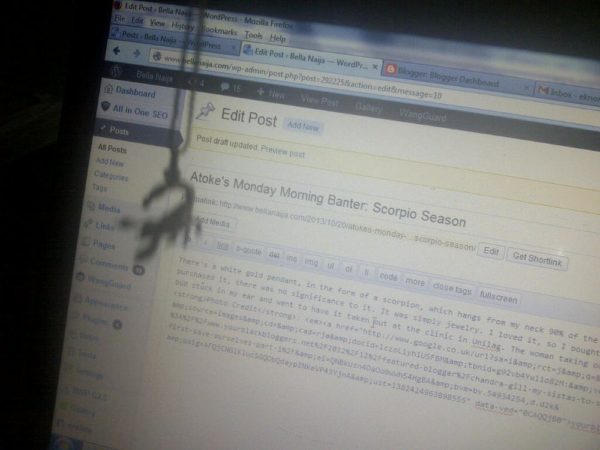 Some people are very particular about how they spend their birthdays. It's very significant. Some people are so particular that they get offended if you don't publicly wish them Happy Birthday. Someone told me of how her friend was upset with her that she didn't Tweet "Happy Birthday" at her. Apparently, it was not enough that she had called and was going to see the celebrant later that day.
For others, birthdays are a chance to just be happy and take time out to be grateful for being alive. It's also a time to get gifts and bask in the awesomeness of the reflection of what people think about you. On this end, I never get bitten by the birthday bug. The getting phone calls at midnight stopped being fun after 3 years of being jarred awake by the ring tone interrupting sleep. Then, I started turning off my phone just so I could get a good night's rest. It was my birthday not a night vigil. But I'm a dour like that and I'm really trying to change.
So this year, I'm going to try do something different. It doesn't help that I don't have my friends and family a short Honda drive away. Anyway, I have 6 more days to try and think of something exciting and different. New year, new beginnings and new experiences should count. Perhaps the only thing I'll be doing is writing limericks and ballads; if that's the case I best get on with it.
Have a fabulous and exciting week ahead. Please share some of your most memorable birthday celebrations with me, and your worst ones too. What do you do on your birthday? Is there something different you do? Or is it just any other day? Are you one of those people who tweets at Gidi Traffic with "@gidi_traffic, its mai buffdai… give me a shallat"? 😀
Anyway, have fun, smile and remember… It's Scorpio Season.
Peace, love & cupcakes!
Toodles!
Photo Credit: yourblackbloggers.net