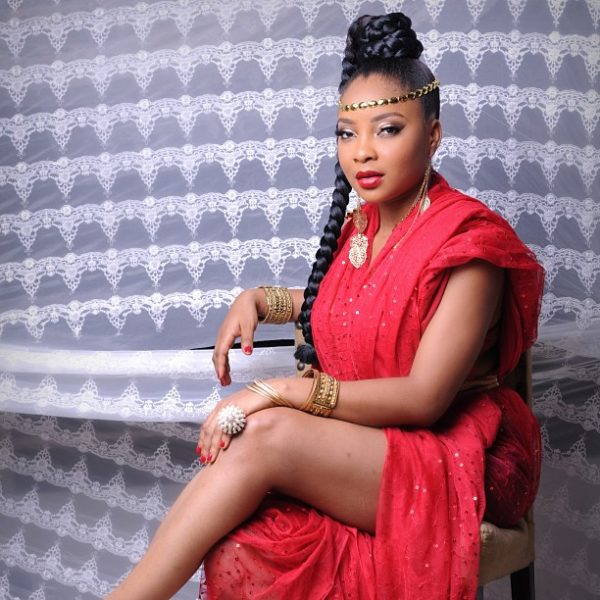 Raised in Lagos, Linda Ejiofor soon found her spot in the limelight when she got cast as "Bimpe" on the M-Net hit TV series, Tinsel. After she graduated from the University of Port Harcourt, the self-proclaimed 'movie freak' decided to try her hands at being on the other side of the silver screen.
Seven years and one Nigerian box office success later, Linda Ejiofor is definitely one of the actresses who have got people wondering what she'll do next. Still finding her way into more Nigerians' hearts with her commendable acting on 'Tinsel' and forthcoming projects on the big screen, 'Bimpe' invited BN to the set of Tinsel to talk about her journey so far and what's coming up next.
You have spent about seven years on the cast of Tinsel. How did you get the job?
I was modelling part-time after school. While I was waiting for NYSC, my friend told me about the audition for Tinsel. Before then, I had done a three/six months diploma programme in theatre arts at the University of Ibadan and my dad pulled me out saying, "no daughter of mine is going to be a common actress so go to school."
So, my friend managed to convince me to go for the audition after my dad forbade me from doing another one. So, I did it in 2007 and in 2008, while I was in Jigawa serving, I got a call that I got the role for 'Bimpe'. So, I just went to tell my father that it's just what I'll be doing for the mean time. But, I got my mother on my side first. Voila! Seven years later, I'm here and he's very proud.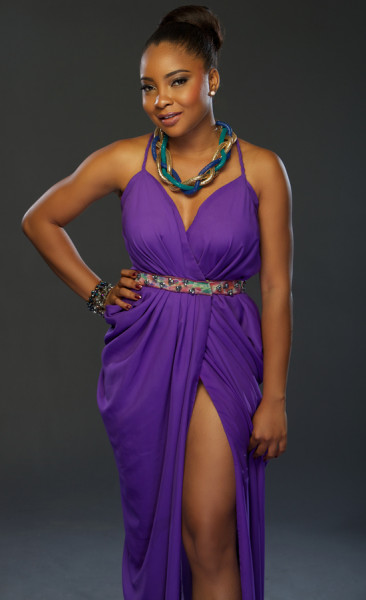 How have the past seven years been for you?
A lot of ups and downs. It's had the good, the bad and the ugly. It has also had the fun, exciting and thrilling moments; those ones that you're looking for to, the sad part when we lost our old studio in Ojota but we have a new one here so… It has been fun so far altogether, put in one. I love working here. I love coming to work every 5am, 6am and sometimes close towards 8pm, 9pm. It has its good and bad.
Speaking of 'the bad', do you miss your former co-stars Damilola Adegbite and the soon-to-leave Chris Attoh?
Yeah, I miss them. Who wouldn't? Sometimes I would get a script and read where I have to shoot with the character, Soji, and I'd be like, "Ah! This is when Telema is supposed to walk in. I miss Dami." You know, they are fun and we're still one big family. We meet and hang out outside and we're still happy when we see each other.
When you say 'hang out', what is 'hanging out with Linda Ejiofor' like?
I'm a movie freak. That's the only thing that can bring me out of the house but if they say, "Linda, let's go clubbing", nah, I love my sleep. I would rather sleep than go out because I'm a show spoiler. I'm the kind that would ginger and be like 'Let's go out. There's this party…" and then, when we get there, I'll give them tops one hour and once I've danced, I'm ready to go home. So lately, instead of spoiling it for everyone, I'd just rather not go out. I'm more of a movies in the day time, hang-out type of person. I like my nights for sleep because I have to wake up at 5am for crying out loud (laughs).
We saw some of those dance moves you mentioned in your Nigerian Box Office Hit, "The Meeting". Were those your own special moves or were they those of your character?
I used to think I was a very good dancer. I don't know what happened with age (laughs), not that I'm old. I think, with age, I just lost it. You know, practice makes perfect. I stopped going out so I don't know what's in vogue. It's all these local dances – Alanta, Azonto, Suo, Skelewu – that I learn fast but thing's like the Harlem Shake, I can't do that right now (laughs). So, yeah, those dance moves you saw in "The Meeting", that was kind of me. The Alanta, that was so me. Those are my exact facial expressions when I'm dancing.
Was it a fun experience making that movie, "The Meeting" as opposed to the daily hustle of the "Tinsel" set?
It was an experience that I would never forget. I would always want to work with the director, the producer and all of them. It was fun. They helped me in a lot of ways, to build my character, expressions, how to say my lines, how to interpret the script. They helped a lot so it was so much fun working with them.
Since the movie-making experience was so fun for you, how come we haven't seen you in more features ever since?
Oh! Actually, there is one coming up soon. I can't say the title yet because I don't know the exact date but I've done a couple of movies. You'll see them once they are ready.
In "The Meeting", you played Femi Jacobs' love interest. What's your relationship like with him off the set?
Now, we're cool. We are buddies.
And, how was it before?
We were cool. We were buddies (laughs).  The director had to work on our chemistry. At first, I thought he was an arrogant, pompous, too-full-of-himself kind of guy so I wasn't getting along with him. I had seen him on Tinsel before, when he played Angela's lawyer. So, the director told us to walk up to each other, look into each other's eyes, you know, talk and stuff. So, we worked on the chemistry and then started shooting but I just couldn't stand the guy but right now, we're cool sha.
There was a kissing scene in "The Meeting" between you and Femi Jacobs. How was it shooting that? Did you cringe? Were there multiple takes?
I can't remember. It was shot a long time ago so I can't really remember how it was.
Femi Jacobs seems to be really passionate about cars as he's posted a lot of them on his Instagram page. Do you have any such love or passion for anything?
I'm passionate about shoes. I love shoes.
What does your collection look like?
Recently, I just got these new Louboutin heels with pointed toes. I love them and those are the kind of shoes I like so I've got them in different colours. I don't really care for pumps. I like that I can wear my new heels for a corporate event, to a party, wherever. I can rock them with jeans and dresses.
I don't think you ever have ever had a thumbs-down for a Red Carpet appearance, have you?
Oh, really? You haven't seen one? People really yabbed my life for my AMVCA outfit. I had this kind of gothic look. Maybe you saw it and thought it was nice but a lot of people said they didn't really like it. I liked it though. I know what I was going for. I was going for the gothic look, something different, beyond people's expectations. I didn't want to rock just the normal dress. But, since you said you liked it, I don't think I've had a thumbs-down.
Speaking of people not liking your red carpet look, how do you handle your critics?
I just smile. I don't read most of the comments they make so if I know it's going to come out bad, I don't bother myself reading it. If I read them, I may feel all down so I just smile. If some people like it, some people don't like it; it's their opinion. It's left for me to know which one I would pick.
You have a way you stay off the blog radar and out of media news even though you and the likes of Chris Attoh and Gbenro Ajibade entered the limelight at practically the same time. How were you able to keep such a low profile?
Like I said, I don't go out. Gbenro is more of an extrovert. I'm more of an introvert. I care what people say about me so I would rather avoid people talking in the first place. I'd rather stay indoors than go out but I've been told by my mentor, Rita Dominic that if I want to make it in this industry, I have to go out and meet people. So, I have start learning to go out.
What's your relationship like with Rita Dominic?
She's a big sister. She's a very extraordinary person. She's a very down-to-earth sweet person. On the set of "The Meeting", some people on the set said that we look alike, that we can play sisters. Maybe it's because we're both petite but I'm flattered to be compared to that fashionista (laughs).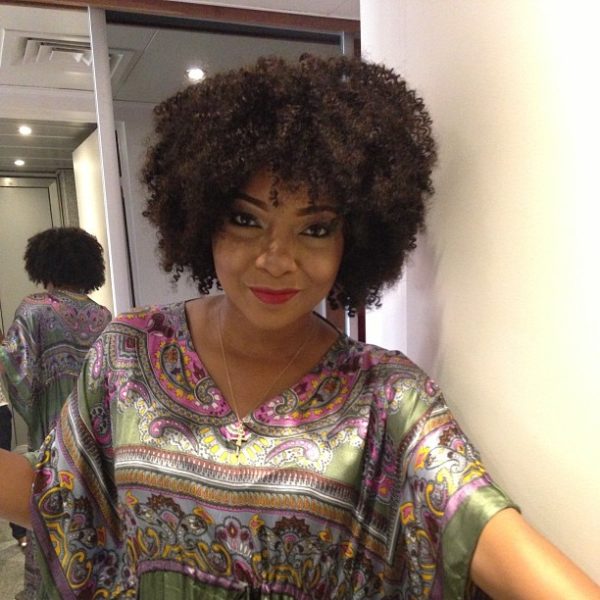 Will we be seeing you two working together again sometime soon?
I hope so. I hope she's also looking forward to work with me. I would love to work with her and Mildred and Femi again.
Femi Jacobs again?
Yes, he's no longer than pompous arrogant person I thought he was.
Who are your style icons?
My first ever is Eva Longoria. I would google her first before I ever step onto the red carpet. Then, there's Rita Dominic. Those are the two women I always look up to in fashion.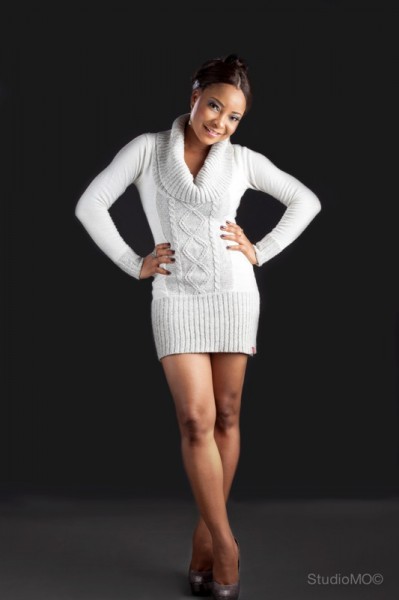 Do you have any Nigerian celebrity crushes?
Richard Mofe Damijo, Ramsey Nouah…
If you had to pick between Van Vicker and Ramsey Nouah, who would you pick?
Both of them. If you give me two of them, I'll stand with two of them. I'll hug the two of them. Haba! I'm not choosey. I'm not picky. I will hug the two.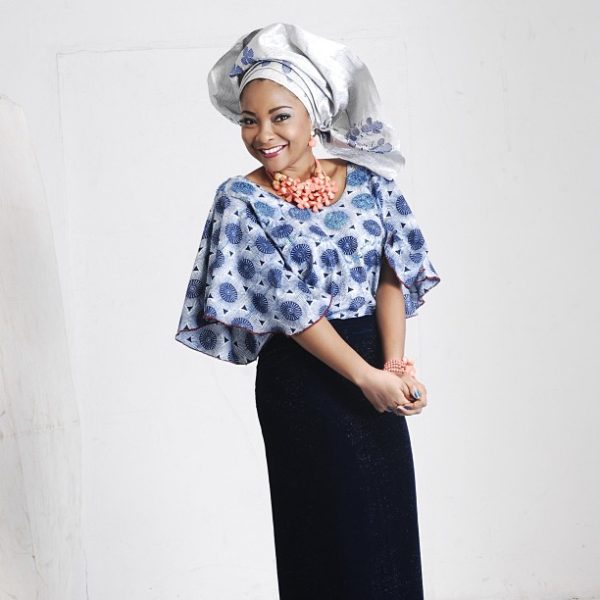 Are you single?
I'm not searching. That's all I can tell you. So, back to my celebrity crushes, I like Chris Hemsworth, Thor, the body of a god (laughs). I like Jake Gyllenhaal and Jeffrey Dean Morgan. I also like the guy in Batman – Tom Hardy. He's a hunk. Oh! Michael Ealy too.
It was nice chatting with Linda Ejiofor and from BellaNaija, we wish her all the best in her future endeavours.
The Meeting Trailer

Photo Credit: BellaNaija | Instagram – LindaEjiofor