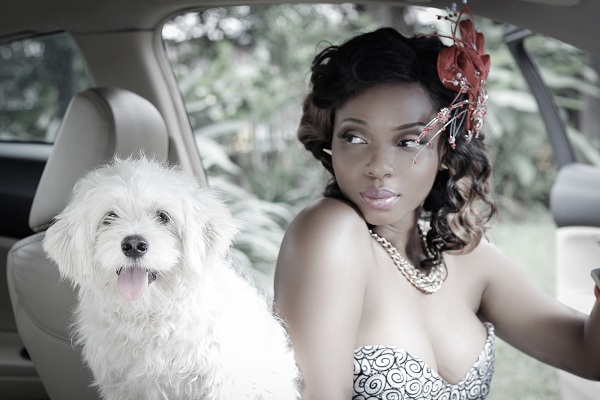 Yemi Alade is no new name in the industry since she popped on the scene in 2010 with her single, "Fimisile" featuring eLDee, a song the veteran wrote and produced himself. But, it wasn't until 2012 when she dropped "Ghen Ghen Love" that the young singer began to steal some limelight.
The "Bamboo" singer participated in the Peak Talent Show in 2009, a competition she emerged victor and ever since then, she has been passionate about following her music dreams but not before she acquired her bachelor's degree in Geography from the University of Lagos.
Signed to Effyzzie Entertainment, Yemi Alade is finally ready to put the last few touches on her debut album. She sits down with BN to talk about everything from her relationship with music veteran, OJB Jezreel to the trending topic of artistes leaving their record labels to survive on their own.
A lot of people first heard about Yemi Alade, when you dropped "Ghen Ghen Love" but you have been around much longer than that, haven't you? What caused you to go on hiatus?
I went into music professionally in 2009 when I participated in the Peak Talent Show. I emerged winner and I dropped my very first single in 2010. And, that was "Fimisile" featuring eLDee (sings). Actually, I was in my third year in the University of Lagos and my mum would not hear that I, after all the fours of studying and so on, would come out with a degree that is half baked. I was in the department of Geography so I had to put everything aside, for once, and just go in – take a deep nose dive. Yeah, so apparently, I had to chill for one year to be done with school and then, that's when I released "Ghen Ghen Love". That's the reason for the break in transmission – I'm so sorry.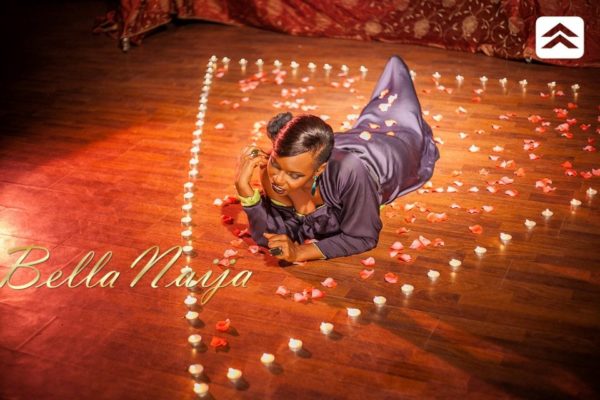 Having had OJB as the producer of a lot of your singles out right now, you guys must be close. What's your relationship like with the veteran artiste/producer?
OJB, I miss him dearly. As we speak, he's in India, still getting treatment and all. It's been over a month that he's been there. I wish him the fastest of recoveries. I miss him so much. My relationship with him is, of course, musical and it's a bit more than that because he's a big daddy – a funky big daddy. You know he has dreads on and he still has swag so he's not just any kind of daddy, he's a funky big daddy. He's always there advising. I make sure I always send my music to him before I release it. He tells me what he thinks – whether e like am or e no like am. Anytime he says he doesn't like it, it will be paining me (laughs). Unfortunately, I couldn't send my new track, "Johnny" to him because he's trying to get better over there so, I hope I would have really made him proud of me with this song. Well, it's all good. I miss him still.
How did you feel when you heard the news of OJB's urgent need for a kidney transplant?
Well, actually, OJB is very good at hiding pain. He had actually been diagnosed for this kidney issue for years now, more than four or so. So, it actually got to a point where he couldn't hide it anymore and it had grown to a situation of life or death. That was when it happened to get out there somehow. If he had his way, nobody would know. He's a very stong man so he has to pull through.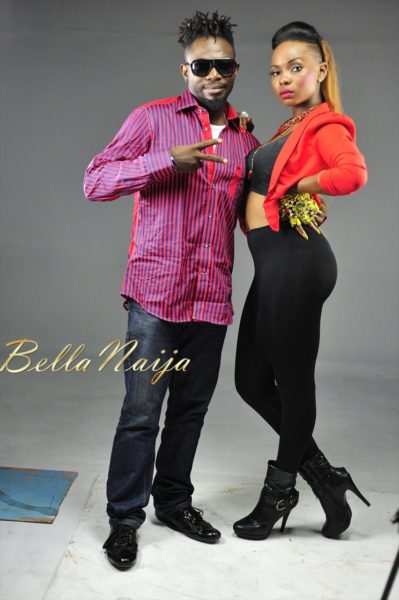 Have you ever had any life-threatening experience?
I thank God, no. God will not give me what I cannot carry (laughs).
In your last two videos, we've seen two very different sides of you. In "Ghen Ghen Love", you wore a slightly controversial mermaid outfit but then in "Bamboo", you were more demure. What brought about the change in style?
There's one thing that, by now, I think a lot of people should have been able to figure out. I am a coat of many colours. I can do red, blue and so on. I don't like sticking to one thing in particular. Apart from that, the songs themselves, are two very different songs. "Ghen Ghen Love" is an all out Pop song while "Bamboo" is a more subtle 'listen to my voice, look in my face, know that In love you' kind of song. "Bamboo" just had to be sublte. It just had to slide, just go with the tide – I just rhymed (laughs). As for this "Johnny" video, wait for it.
What should we expect from the "Johnny" video?
It's going to be another side of me that people haven't really seen. It's going to be another side of  Yemi Alade that you're yet to really really experience.
With a brand as a sexy Afro Pop star/girl next door, how do you handle all the extra attention from men?
Extra attention? I'm the only girl in all the kids my mum has so I'm used to getting extra attention. It's no new news. I'm very used to it.
With that in mind, are you in a relationship right now?
Oh no, I'm not.
Are you looking to be in one anytime soon?
Well, I don't think young girls should be going around looking for a relationship. If you're looking for a relationship, then there's something wrong with you, sister. I'm not going around looking for a relationship but I can say that when the right guy comes, who can understand who I am and what I want to do with myself, and can be right next to me, fine.
What is Yemi Alade's definition of 'the right guy'?
The right guy for me has to be understanding, definitely hardworking and e go be like say I dey quote Jesus now if I start to go on and on about it. But, one of the outstanding qualities, since I'm building a man of my type, is that he should be able to understand my career. Secondly, he has to be God-fearing, no doubt.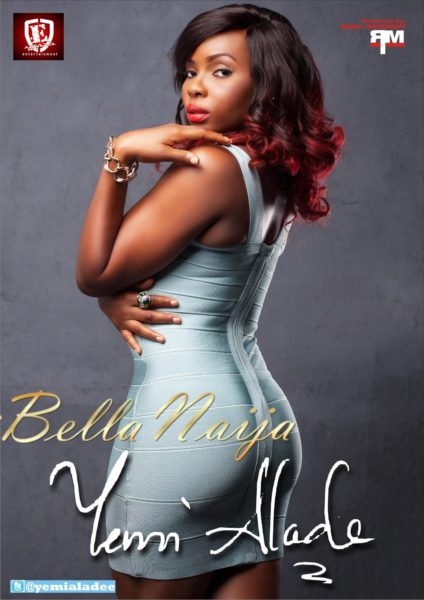 Are there any celebrities you know that fit into those criteria?
Well, if you noticed, I didn't say anything physical so I don't know oh. But, for the celebrities, I'm not very close to a lot of male celebrities. It's mostly "hello" or "hi!". But, if you're talking about the physical attributes, Flavour N'Abania is my baby (laughs).
The competition amongst female acts in the Nigerian music industry is at an all-time high. Who do you consider as your major competition?
I agree to the fact that a lot of females are actually doing what they do so well that they are now recognized compared to years back. But, if you want talk about competition, I believe that I'm actually in a solo race. In a solo race, it's just one person. I don't have to look left or right, I just keep moving forward. I'm in a race of my own so honey, where' the competition abeg? I'm busy, filing my nails.
In that case, what does the Yemi Alade brand stand for?
I stand for strength, beauty and finesse. I stand for strong African women. I know a lot of us say that but I believe that one way or the other, I try to put that into action. Even in my lyrics, in my personality, confidence is one attribute I try to make sure my music has and be able to convey to any woman that listens to my music.
Since you're Miss Ghen Ghen, If you were to have a superpower, what would it be?
It's simple. I'd like to have the power of hypnosis. I'll just go to two people first of all – "uncle Dangote, how are you? Give me your money." Then I'll go to other one – "How are you, uncle Adenuga? Give me your money". Finish! O pari! Then, I'll sit and relax and think of where next to operate (laughs).
What's an ideal fun time with Yemi Alade?
Let me describe a make-believe day of fun with Yemi Alade for you. Start up the day with wine, good movies to watch on TV, cool friends hanging around. We'll start up with a comedy so all of us are laughing and next thing; we'll go to one of those movies where they are slashing each other and blood is just everywhere – bleh! Bleh! (Laughs) – and everybody is scared. Later on, we leave the house and get ice cream and popcorn, gist and gossip – pizza, of course. And then, we just hook up at the club and dance. We dance to "Johnny" and dance to "Johnny" and the only thing I'll be drinking is champagne. So, that's what a fun day would like for me – lots of champagne, lots of friends, lots of music. I'll probably throw off my shoes at some point but I will not flash anybody some things, you know na (laughs).
So, you start off your day with wine and end up with champagne?
I'm a bad girl (laughs).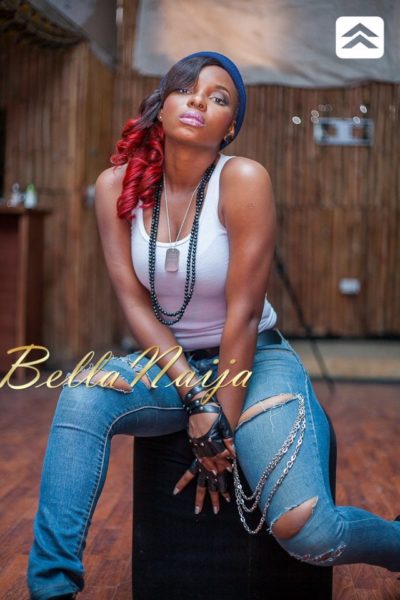 You sound like you're one of the guys but you're the 'girl next door' at the same time.
I'm not good at terming myself. The only term I give myself is King Yemi Alade.
Let's move on to fashion. How do you define your style?
I like easy and simple, always. Those are my key words. Once in a while I throw a wildcard of insanity for you to be something like, "wetin this girl dey wear?" but my key words for fashion are 'simple and a bit edgy'. You can also throw in 'classy' somewhere there.
We hear you've been working on two projects simultaneously – an album and a mixtape. How has the process been and when should we expect either?
I'm yet to release the album title but the album is pretty much done. We at Effyzzie camp are just trying to make sure we wouldn't let any of ourselves or our fans down when we release it. There's a lot of demand and we just have to cross all our T's and dot those I's very well. Within the next 6 months, we'll make sure the album is out.
Now, speaking of your record label, Effyzzie, popular dancer/singer, Dipp used to be on that label and his album "Future Is Now" didn't really light a match on the music scene. Do you have any fears that your album may have the same effect?
I think at the time the album dropped, that was when he wanted to leave the label so all those things affected it. He ended up channelling his energy on leaving the label and not on promoting the album. I'd say that it was all wrong timing for him. So, for me, it's all good.
With the amount of established artistes leaving their record labels of late, do you think you might end up in a similar fate?
Well, the truth of the matter is that, even if Well, the truth of the matter is that, even if you're signed to Mavin Records, for example, with Don Jazzy, as an artiste, we will never be content. We'll always want to more. In fact, it's a normal thing. Because even you working with BellaNaija, I'm sure you want more. It's just normal for everyone to want more.
Artistes that have left their labels, I still look at them as examples to learn from. I fish around for information, not gossip oh (laughs) trying to find out why it's so rampant. And then, I just simply say to myself – when you get to this place when you want more, instead of leaving, you should think of your label as a marriage, man and woman. When you want to leave or your demands are not being met, you have to talk about it and find a solution and work towards it. But, what we artistes do is that we keep getting angry and keep getting angry until what we want to do is just walk out. And, that is disrespect to the contract and the people you've been working with for years who have gotten you to where you are now.
If what you want to do is leave to build your own label, you should find a way to fit it in. Let me give you a good example – M.I is signed to Chocolate City but he has his own Loopy Music. I think that is positive thinking. I think that is proper. That's being mature actually. That's being business-minded. Another way you could do it is to merge; you can do a Star Boy/E.M.E type of collaboration. That's going about it the right way instead of just walking out and instead of reaching for the skies, you're falling to the floor. How many of these artistes have done well after leaving their labels? There are not a lot of them. They are barely hanging in there and that's the wrong move. I think we should all stop referring to people leaving their labels. They should stop. People should start getting thei right advice from the right people or should I say, "use your own common sense and build, don't destroy".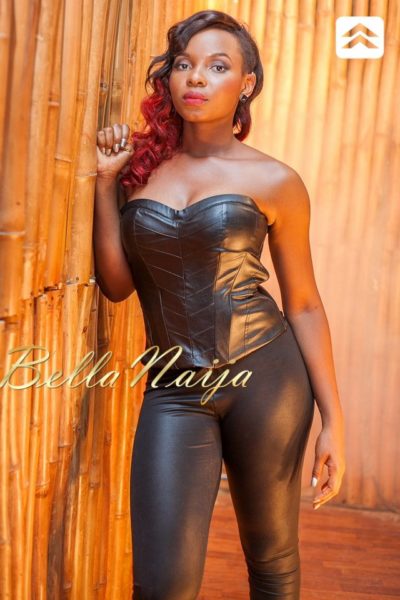 That was intense. It makes me wonder, will we ever see some action-packed Yemi Alade in a movie sometime soon?
You know this man! But, I must be wearing leather tight jumpsuit, you know. That's the part I like. You're always walking in slow motion… with my gun (laughs). Yes, I want to be that girl that you send to the boss to go and deceive him with beauty and everything and then, ghen ghen, the gun just comes out. I can't wait.
Are there any musicians you are looking forward to working with?
I have a list of artistes I still want to work with but I can't say it so it'll be more of a banger when you are surprised by the collabo. Internationally, I'm still looking to work with Nicki Minaj. It may take a while but I'll finally hit on the head soon. That's the direction I'm towing.
I hear some people call you the cake fairy because you are always equipped with some cake. And, you've mentioned before that you really love cooking so…
You want to come and chop? You're hungry abi? When I'm going on my charity work, I will think of hungry children like you (laughs).
It was a pleasure chatting with Yemi Alade and from BellaNaija, we wish her all the best in her future endeavours.
Play Yemi Alade – Johnny
[audio: https://www.bellanaija.com/wp-content/uploads/2013/10/Yemi-Alade-Johnny-October-2013-BellaNaija.mp3]
Download
Play Yemi Alade – Birthday Song
[audio: https://www.bellanaija.com/wp-content/uploads/2013/09/Yemi-Alade-BIRTHDAY-SONG-prod.-by-ShadyBizniz.mp3]
Download
Play Yemi Alade Feat. Ice Prince & Sasha P – Ghen Ghen Love Remix
[audio: https://www.bellanaija.com/wp-content/uploads/2013/04/GHENGHENLOVE_REMIX_FT_ICEPRINCE_BellaNaija.com_.mp3]
Download
Play Yemi Alade Feat. L.O.S. – Uche Face
[audio: https://www.bellanaija.com/wp-content/uploads/2012/09/Yemi+Alade+-+Uche+Face+ft+LOS.mp3]
Download
Play Yemi Alade – Faaji
[audio: https://www.bellanaija.com/wp-content/uploads/2013/06/Yemi_Alade_-__Faaji.mp3]
Download
Ghen Ghen Love

Bamboo

Dipp Feat. Yemi Alade – Rock Your Body

Photo Credit:  BellaNaija