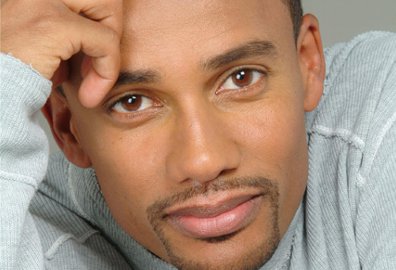 'That's not possible', 'You must be joking', 'Nobody has ever done that before', 'Do you even have the foggiest holistic understanding of what you are talking about? Have you considered… it simply is not possible' …
Until 1875, a thousand and one swimmers had cast their wide reaching gazes on the seemingly endless stretch of the English Channel and wished they would be the first to swim across it. Everybody else used boats to travel across this massive water body. There was record to be set but everybody seemed to have their eyes fixed only on the often challenging tides and other creatures that dangerously lurked beneath the water body.
A dexterous swimmer, Mathew Webb wasn't an Olympic gold medalist, neither was he famous. But after carefully considering the possibility of being the first to swim through it, he actually set out with determination and became the first man to swim across the English Channel without any external support even in the scary face of so much difficulties. It wasn't until he swam across it that everybody began to realize that they could have done it, had they tried. What was initially considered by everyone as impossible then has today become regular exercise to twenty year olds.
Don't expect everyone to smile and shake your hands when you begin working hard towards your dream. Be sure that advisers will come your way telling you how you are going after the impossible. It wouldn't even matter if they all thought it wasn't possible. What matters is your resilience. Even much more is if all of your passion is put into making it a reality.
When Nelson Mandela began to kick against injustice, he wasn't a lawyer he was more or less illiterate. He was a poor black boy trying to find his direction in life and kicking against the government openly wasn't a thing that happened every Friday evening, so people that cared began to get afraid. 'Have you lost your mind?' 'Are you the only one black South African?' 'Are you trying to say that of all South Africans, you are the only one who can confront the government?' 'Your own is too much sef' I will leave you to imagine what would have happened if that was how far he could go before yielding to the discouragement of advisers.
When Martin Luther King was called upon to stand up on the behalf of the over 22 million black American people that were being treated like animals in a land that is theirs, something happened to him. Many friends and loved ones came to meet him; they were afraid for him. 'You are already comfortable and do not lack anything', 'What is it that you are still looking for?' 'It is not possible to fight against the government' 'You are fighting a lost battle'. It was near impossible and a long haul for he had to go to jail a couple of times, escaped a bomb blast, was stabbed and endured untold difficulties but eventually, he eventually got the freedom he wanted.
Do not let anyone, no matter who they may be, keep you from achieving your goals just because they thought it was impossible. Those same people will blame you tomorrow for not doing nothing. They will be the first to tell the world how lazy and unwilling you are to take responsibility and rule your destiny. You can be sure of one thing– failure has no relative, not even one.
When the Wright brothers began to get curious about building a machine that would fly both humans and goods, they didn't look any different from jokers. They were not educated, neither did they look rich enough to fund the enormous amount of research the work would require, nor were they counted among the brightest of America's Scientists; they weren't even scientists either. Even the most informed of scientific minds have tried to build one and have failed over and again; as such when they announced that they would give the world a plane, they laughed them to scorn, it just wasn't possible, don't bother yourselves.
Eventually they started out, facing untold difficulties, challenges and financial constraints. And on that beautiful day in November 1903 after a protracted struggle, their labor finally paid off and they flew the first engine-propelled, pilot controlled flight. The same people who had mocked on and scorned and dubbed their effort a process in error suddenly turned around to celebrate their success and become a part of it.
Hang on some more. Don't give up yet. The struggle may be overwhelming and the obstacles many. You may have found yourself in a position where you are beginning to doubt the sanctity of your very dream and the sincerity of the very bravery that made you start out in the first place, but I am here to tell you that it is always darkest before the dawn. Don't wait to see another man accomplish a dream you have nurtured before you believe it is possible. And no matter how hard it may get, never allow yourself forget that the soothing comfort of success is far better than the pangs of regrets that accompany 'I wish I had tried.'
Photo Credit: rollingout.com
_______________________________________________________________________________
Ifeanyi J. Igbokwe is a seasoned writer, motivational speaker, consultant and an action coach with special interest with personal and corporate growth and effectiveness. Twitter: @igbokwe_ifeanyi E: [email protected]