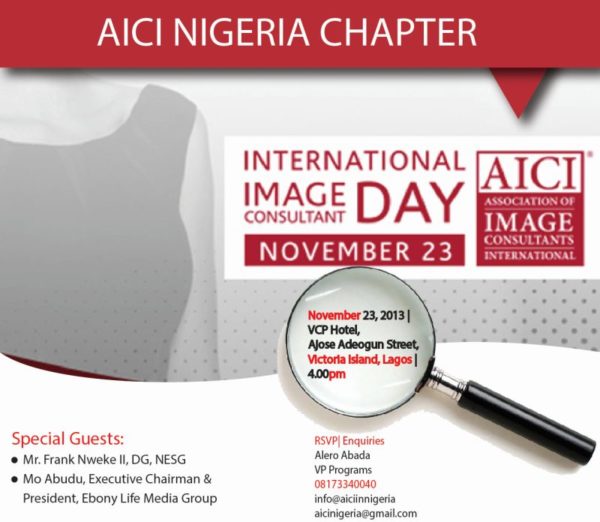 Are you an Image consultant? Or are you in the business of image consulting, fashion styling, makeup consulting, etiquette consulting or communications? Then, you need to be a member of your professional association and we have got a great event for you to get started.
The Association of Image Consultants International (AICI) has now launched in Nigeria and is launching the Nigerian Chapter this weekend with the International Image Consultants' Day.
This journey started 4 years ago when AICI Headquarters appointed Louisa Akaiso as the Global Ambassador to Nigeria.
This launch takes place in Lagos on the International Image Consultants Day which will be celebrated worldwide.
The event is aimed at celebrating this day in a special way through a media briefing and meet & greet for practicing and aspiring image consultants.
This event is strictly by invitation. To attend please email [email protected] or [email protected]
Date: Saturday 23rd November 2013
Time: 4PM
Venue: The VCP Hotel, Ajose Adeogun Street, Victoria Island, Lagos.
______________________________________________________________________________________
Sponsored Content