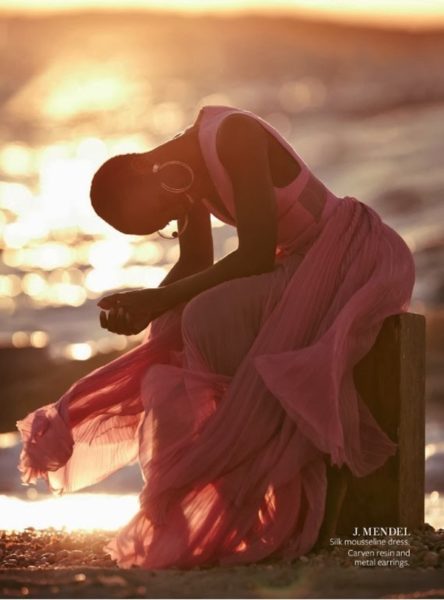 She has been hot on the Hollywood scene for some time and she doesn't seem to be slowing down. I am talking about hot Kenyan actress Lupita Nyong'o.
After her years in the movie business and her killer role playing Patsey in the highly acclaimed film 12 Years A Slave, the "Kenyan Wonder Kid" as she is fondly called has been featured in popular American fashion magazine – InStyle Magazine's fashion editorial titled "Swept Away".
The magazine described the stunning actress as "the Star of the much-buzzed-about film 12 Years A Slave," who "embraces the bold in a passionate mix of vibrant colours and uninhabited prints. Utterly riveting". For the editorial Lupita rocks stunning fashion pieces from Prada, Gucci, Rochas, Dior, Suna, Missoni, J Mendel, Chanel & Reed Krakoff.
Read an excerpt from the feature tagged "Coed to Co-Star" and "Keeping it Real".
"Just before graduating from Yale school of Drama, Lupita Nyong'o, who hails from Kenya, auditioned for the film 12 Years A Slave, based on the true story of Solomon Northup, who was kidnapped in 1841 and sold into bondage. "I had to go to an emotional place, and it was beyond hard," says Nyong'o of her character, Patsey, an abused slave who works along Northup on a plantation. "But I felt a connection in my gut – I had to play this part.""
"After learning that she nabbed the role, landing her alongside co-stars Brad Pitt and Micheal Fassbender, an ecstatic Nyong'o placed a (very) late night call to her family in Kenya. Her dad got the news first. "I said, Daddy, guess what? I'm going to be in a movie with Brad Pitt.""
See the editorial below.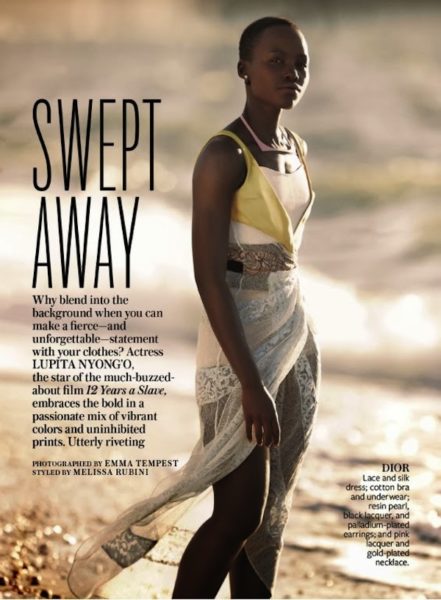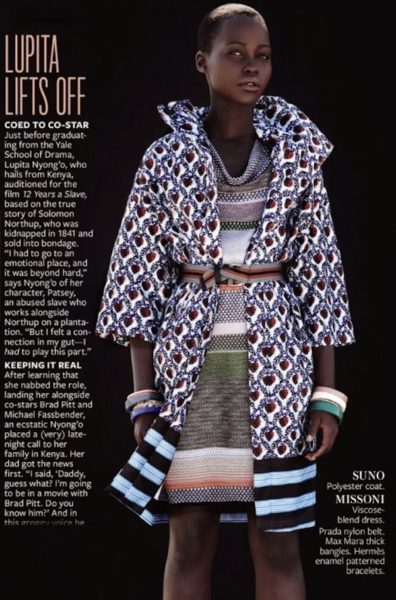 Photo Credit
Photography: Emma Tempest
Styling: Melissa Rubini
Hair: Bok-Hee
Makeup: Junko Kioka