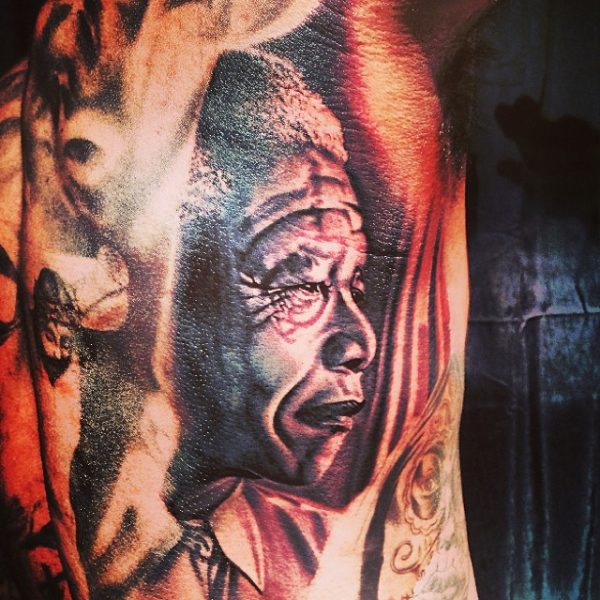 American rapper The Game is known for his frequent controversies with the law, and from his reality TV show – with the special woman in his life. But, in recent times, the rapper has gone the more peaceful route, promoting non-violence and interesting diet regimes.
In the late hours of 9th December, 2013, he decided to etch some art on his skin in tribute to the late great Nelson Mandela whose passing has certainly dealt the world a heavy blow.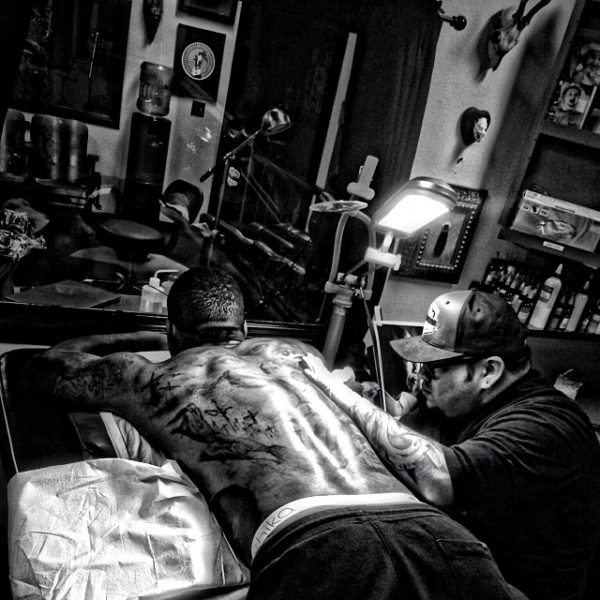 And then, later on put up the below photo with the following caption.
"The finished "Nelson Mandela" lookin out of the prison bars by @NikkoHurtado done on my side. 7 hour sitting…. Few more hours to tie in the tats around it & we solid. #NelsonMandela #RIP #Legend #Leader #Freedom #Peace #Equality #Tattoos #SouthAfrica"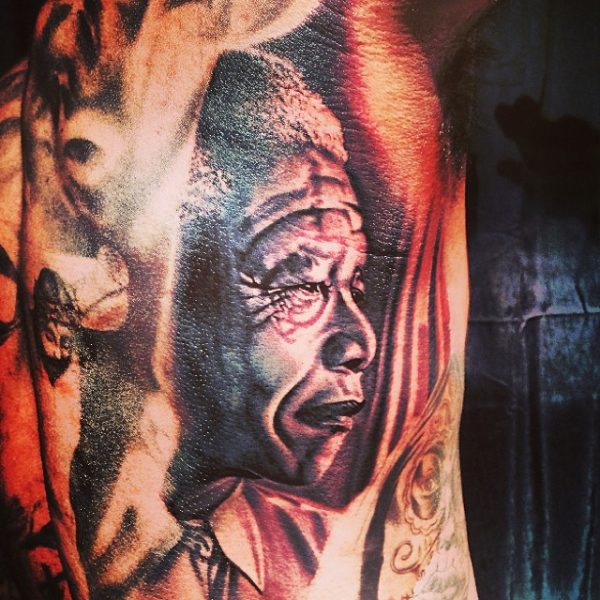 RIP Nelson Mandela